Lumber Liquidators Class Action Lawsuit Filed Over Formaldehyde Flooring in California
March 05, 2015
By: Austin Kirk
Lumber Liquidators faces a class action lawsuit over its Morning Star Bamboo Flooring, which plaintiffs allege is prone to crack, split and fail within just a matter of months after installation. 
The complaint (PDF) was originally filed in the U.S. District Court for the Northern District of California in December, by one California woman who experienced problems with the Lumber Liquidators flooring within weeks after it was installed in her home. However, an amended complaint (PDF) was filed on February 13, adding similar claims by home owners in West Virginia, Illinois and New York.
The Lumber Liquidators class action lawsuit seeks to cover all residents nationwide who purchased Morning Star Bamboo Flooring, a laminated product advertised as being long-lasting and harder than red oak or traditional bamboo flooring. The plaintiffs allege that none of those claims are true.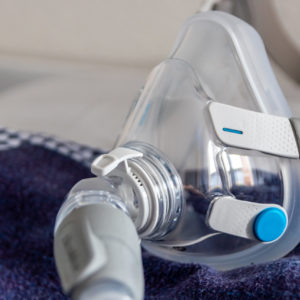 Did You Know?
Millions of Philips CPAP Machines Recalled
Philips DreamStation, CPAP and BiPAP machines sold in recent years may pose a risk of cancer, lung damage and other injuries.
Learn More
According to the lawsuit, thousands of customers have complained about problems with Lumber Liquidator laminate flooring, which costs thousands of dollars to install. Complaints include descriptions of the flooring being easily scratched, warping, cupping, coming loose from the floor, buckling and splitting. In every case cited by the lawsuit, the company blamed anyone but themselves for the flooring failures, including installers and homeowners.
"We received the product, allowed it to acclimate indoors for several weeks and then had it installed by the installer recommended by the company," according to one testimonial cited in the complaint. "About one month later, the floor began to gap, snap, crackle and pop all over the place. The proper warranty protocol was followed and several weeks later, nothing! The customer service rep is mysteriously gone and no one will help. Unreturned phone calls and emails continue."
Most of the complaints indicate that customers were bounced around to various representatives, offered extremely small refunds and compensation, or told at one point it was the flooring, then later that it was the fault of installers or their own fault.
The class action lawsuit accuses Lumber Liquidators of violating consumer protection laws and conducting unfair business practices in several states. The plaintiffs are calling for Lumber Liquidators to replace and repair the flooring for all members of the class, which is expected to involve thousands of homeowners.
Lumber Liquidators Laminate Flooring Problems
The lawsuit was amended just a couple weeks before a 60 Minutes report outlined problems with Lumber Liquidator flooring imported from China, which was found to contain dangerous and illegal levels of toxic formaldehyde.
Investigators with a nonprofit group called Global Community Monitor says it tested more than 150 boxes of laminate flooring at various stores around California. It is unclear whether Morning Star Bamboo flooring is included among the Chinese laminates that were tested.
However, critics say that hundreds of thousands of homes and businesses nationwide, may be contaminated with toxic Chinese flooring sold by Lumber Liquidators in recent years.
Formaldehyde is a chemical used to manufacture building materials, resins, household products and is used as an embalming agent. It is classified as a probable carcinogen by the EPA and was determined by the National Academy of Sciences to cause cancer in humans.
Common symptoms of exposure to formaldehyde may include respiratory symptoms, eye, nose and throat irritation, headaches, nausea, chest pain, vomiting and rashes. The chemical has been linked to some forms of cancer and leukemia.
Karen

October 31, 2020 at 7:40 am

Boy I'll tell y'all what. We really got screwed here in past few months. Now Level 1's apparently won't get a cash settlement, but rather only the vouchers. As if we would ever choose LL as a place to buy our flooring. Does anyone know about future damage? When I filed I only had 3 boards that had buckel. Now there are at least 20 as well as every single board is now bowed at the edges lengthwise[Show More]Boy I'll tell y'all what. We really got screwed here in past few months. Now Level 1's apparently won't get a cash settlement, but rather only the vouchers. As if we would ever choose LL as a place to buy our flooring. Does anyone know about future damage? When I filed I only had 3 boards that had buckel. Now there are at least 20 as well as every single board is now bowed at the edges lengthwise. How can they perceive that if the 1st boards had to be pulled up after 3yrs but the next groups of them didn't pull up off the floor until 7yrs that no more will pull up in 5 more years? You know? And also, the writer of this blog got it wrong in several places, the main one, besides that now level 1's only get the vouchers, being that there is no mention of the excess funds at all, much less being distributed among the claimants. So what's going to happen to any excess funds that we claimants do get? The lawyers distribute it among themselves because the Judge made them take lower fees?

Patricia

June 27, 2020 at 1:08 pm

I received a letter from the lawyers several months ago and took pictures and filled out the info., however, I became ill and in the caretaking, the info was accidentally thrown out. I am disheartened because I want to contact the lawyers with my complaints and information. I, too, have had health issues, along with the floors looking horrible. I suppose I need to be tested for any toxic reacti[Show More]I received a letter from the lawyers several months ago and took pictures and filled out the info., however, I became ill and in the caretaking, the info was accidentally thrown out. I am disheartened because I want to contact the lawyers with my complaints and information. I, too, have had health issues, along with the floors looking horrible. I suppose I need to be tested for any toxic reactions to the floor, but feel I must get the floors out of my home asap. I plead that the lawyers, if they are viewing these comments will contact me. I do not see the name of the law office here and do not remember their name. I need help.

Peggy

December 29, 2019 at 12:50 pm

Floor installed almost 6 years ago. Never liked it, did as told left planks out to "expand" before installation, we had buckling come that winter, installer had to return take a flew planks out I think, floor "holds" dirt like a sponge. looks like crap, bad scratching in parts certainly not the hardest floor as advertised out there, but i just read all of this and for the past year I have unexplai[Show More]Floor installed almost 6 years ago. Never liked it, did as told left planks out to "expand" before installation, we had buckling come that winter, installer had to return take a flew planks out I think, floor "holds" dirt like a sponge. looks like crap, bad scratching in parts certainly not the hardest floor as advertised out there, but i just read all of this and for the past year I have unexplained headaches, extreme fatigue, constant allergies, sinus, runny nose, sneezing... (never had much if any of these symptoms before moving here and installing this floor), so just great now I wonder if I have formaldehyde poisining! Thing is for 4 years I was fine, so I just don't know. I need to read more as to how to find out more possibly join the class action lawsuit but assume it is too late? I only found this info now as the floor looks disgusting despire my cleaning it every other day with typical hardwood floor cleaner, searched info on bamboo floors, namely my "Morning Star floor from Lumber Liquidators (I still have one unused box in the closet) and saw all of this much to my horror!

Tina

August 15, 2018 at 2:40 pm

Bought April 2018, installed in June, and I've had major respiratory issues since May. On 8/13/18, I felt a lump behind my left ear, now whatever is going on with me, it's travelling down my neck. I'm assuming it's an infection and my lymphs are swelling. Can anyone still join in for the class action law suit?

Jennifer

July 30, 2018 at 10:31 pm

We were told this was the hardest floor etc. as well and within a few days scratches as well. We also noticed the buckling issues but are much more concerned with formaldehyde than scratches or buckling issues. How can I find out more information re: this class action suit. We purchased the flooring in NH but had it installed it in out second home in AL so will that make a difference?

Kevin

April 14, 2018 at 7:53 pm

Just like everyone else here, we purchased about 1100 square feet of floated morning star bamboo flooring and used their recommended installers, underlayment etc. After 2 months we began to see the boards separate and split, as well as see huge gaps along all of our walls between the base board and the floor. The floor looks like hell. Lumber Liquidators blamed the installers even though we hired [Show More]Just like everyone else here, we purchased about 1100 square feet of floated morning star bamboo flooring and used their recommended installers, underlayment etc. After 2 months we began to see the boards separate and split, as well as see huge gaps along all of our walls between the base board and the floor. The floor looks like hell. Lumber Liquidators blamed the installers even though we hired Lumber Liquidators recommended installers. We have been offered a store credit for the flooring replacement only, which does give us about a 4k store credit, it does not include any of the other related materials or the installation itself which in total was about $6k. I am not sure at this point that i want to take the store credit because a lawsuit sounds a lot better.

Barbara

February 9, 2018 at 1:32 am

My husband and I purchased a Morning Star bamboo floor from Lumber Liquidators in Sarasota, Florida in May 2017. We hired the installer that the store recommended, allowed the materials to " acclimate the 3 weeks that the store and installers recommended. Used the moisture barrier recommended by both, also. It was beautiful. At first. After 6 months in an air conditioned, closed home ( we went ba[Show More]My husband and I purchased a Morning Star bamboo floor from Lumber Liquidators in Sarasota, Florida in May 2017. We hired the installer that the store recommended, allowed the materials to " acclimate the 3 weeks that the store and installers recommended. Used the moisture barrier recommended by both, also. It was beautiful. At first. After 6 months in an air conditioned, closed home ( we went back north), even with family members checking on the state of our interior while we were absent, we returned to find the flooring cupping and warping. We have been going through the process of inspection and finally have gone to our Homeowners insurance ,as the power was off for 4 days because of hurricane Irma. I know that we should not have been sold that flooring for an at grade installation. How do we join this lawsuit?

F

November 10, 2017 at 1:35 am

After purchasing a home in Texas we noted the floors also had anomalies as described.... However they have grown significantly worse: cupping, bubbling, oozing etc. Found several original boxes of the remnants and looked to buy more to replace the "defective" boards when I came across this post. I can see some of this occurring in places exposed to humidity, but I have single boards surrounded by [Show More]After purchasing a home in Texas we noted the floors also had anomalies as described.... However they have grown significantly worse: cupping, bubbling, oozing etc. Found several original boxes of the remnants and looked to buy more to replace the "defective" boards when I came across this post. I can see some of this occurring in places exposed to humidity, but I have single boards surrounded by completely normal boards that are decomposing and bubbling.To such an extent we are looking to do a complete replacement how do I join in this suit?

Ed

August 25, 2017 at 6:31 pm

Had Morning Star Bamboo 1/2" X5" flooring installed June 2015 - buckled within days-installer returned and did some repairs which consisted of removing end boards and letting the floor acclimate for 4 weeks and returned to re-install the removed end boards. within a week the buckling returned. Informed LumberLiquidators of the problem- and eventually the claim denied-and if I want to refute, then [Show More]Had Morning Star Bamboo 1/2" X5" flooring installed June 2015 - buckled within days-installer returned and did some repairs which consisted of removing end boards and letting the floor acclimate for 4 weeks and returned to re-install the removed end boards. within a week the buckling returned. Informed LumberLiquidators of the problem- and eventually the claim denied-and if I want to refute, then hire an inspector. this route only tells me that I will spend additional money to achieve the same results - it not LL's problem. The buckling is increasing and I'm in the process of having the Morning Star flooring removed and replaced at our expense . Very bad decision on my part to trust LumberLiquidators products, sales staff and their customer service. Stronly recommend to stay away from this product. I would like to get some satisfaction in return of the cost of the product, as it clearly in my experience, is deficient.

Jessica

August 21, 2017 at 2:56 pm

How can I join this lawsuit?

Jessica

August 17, 2017 at 12:42 am

Like everyone else has mentioned the same thing is happening with our bamboo flooring. We need compensated for this mess of a floor. Had 2,000 sq ft installed for it to start separating after a couple months.

Boyd

May 8, 2017 at 7:21 pm

We had about 1100sqft of Morning Star Bamboo installed in our house. Our contractor left the proper spacing under the trim and we let the floor acclimate before moving the furniture in. We noticed some buckling closer to our wood stove at first and thought the heat was warping it. This was 2 weeks after installed. We now have buckling happening through out our house. We are very upset about t[Show More]We had about 1100sqft of Morning Star Bamboo installed in our house. Our contractor left the proper spacing under the trim and we let the floor acclimate before moving the furniture in. We noticed some buckling closer to our wood stove at first and thought the heat was warping it. This was 2 weeks after installed. We now have buckling happening through out our house. We are very upset about the quality of the product and now time it will take to repair it. We are also very concerned about the possibility of high formaldehyde in the bamboo. We have all our receipts and paper work and will be contacting Lumber Liquidators for sure. DO NOT BUY THIS PRODUCT OR ANYTHING FROM LUMBER LIQUIDATORS!!!

Tod

May 7, 2017 at 12:20 am

Based on the comments on this site we have similar issues with our Bamboo flooring and are looking for others and would like to join in any suite filed against Lumber Liquidators.

Mark

May 1, 2017 at 11:15 am

Purchased Morning Star Bamboo flooring in June of 2016 Installed in September and it was a very pretty floor. After a few months we noticed some cupping and cracks and just said well its wood its going to move. Well after a few more months we removed our furniture to have some painting done and noticed that around 90 % of the floor is cupped and the finish is starting bubble up. We contacted Lu[Show More]Purchased Morning Star Bamboo flooring in June of 2016 Installed in September and it was a very pretty floor. After a few months we noticed some cupping and cracks and just said well its wood its going to move. Well after a few more months we removed our furniture to have some painting done and noticed that around 90 % of the floor is cupped and the finish is starting bubble up. We contacted Lumber Liquidators and filed a complaint. They had a inspector look at the floor and removed a few boards. His report stated that the floor was not glued down with the proper trowel which was the one we purchased from them. The report also stated there were signs of moisture under the floor although the concrete showed no signs of moisture with the meter. Their report concluded that all problems were installation related and not their fault. In the same letter they are offering us a store credit equal to the purchase price if the original material to help solve the problem. But any labor costs for removal and installation of the new would be at our cost. The letter also states we only have five days to accept this offer. This is the first I have heard of Lumber Liquidators offering any compensation for the Bamboo Flooring. It looks like they are starting to admit to the problem but are not ready to reimburse customers the full cost of replacement.

Samantha

April 26, 2017 at 6:38 pm

We purchased and installed Morning Star Bamboo flooring. The purchase was October of 2014. Installation was May 2015. The installer mentioned the flooring was the softest flooring he'd ever seen. I knew I had purchased this bamboo flooring because of the manufacturer's promise of being an extremely durable hard surface, so I assumed the installer meant that it was cushiony when walking on it. I ne[Show More]We purchased and installed Morning Star Bamboo flooring. The purchase was October of 2014. Installation was May 2015. The installer mentioned the flooring was the softest flooring he'd ever seen. I knew I had purchased this bamboo flooring because of the manufacturer's promise of being an extremely durable hard surface, so I assumed the installer meant that it was cushiony when walking on it. I never dreamed within a few days the floor would show extreme scratching at the slightest effort. I haven't let my husband finish the floors by adding the wall trim so that I could pursue a refund. Unfortunately Lumber Liquidators put me through a gamut of questions to imply I had installed them improperly, or that the conditions were unfavorable. LL requested we take photos, but the photos couldn't be at an angle, supposedly. HUH? My floors are now covered with throw rugs which hides scratches and dents, but wherever there is an exposed area, new scratches and dents seem to appear like magic without much effort. Having lived in homes with hardwood flooring for many years, I never witnessed this kind of damage before. We weren't getting anywhere with LL, so we lost steam. This is embarrassing! We would like to be refunded for this crap sitting in our house.

Samantha

April 11, 2017 at 2:10 pm

We purchased and installed Morning Star Bamboo flooring. The purchase was October of 2014. Installation was May 2015. The installer mentioned the flooring was the softest flooring he'd ever seen. I knew I had purchased this bamboo flooring because of the manufacturer's promise of being an extremely durable hard surface, so I assumed the installer meant that it was cushiony when walking on it. I ne[Show More]We purchased and installed Morning Star Bamboo flooring. The purchase was October of 2014. Installation was May 2015. The installer mentioned the flooring was the softest flooring he'd ever seen. I knew I had purchased this bamboo flooring because of the manufacturer's promise of being an extremely durable hard surface, so I assumed the installer meant that it was cushiony when walking on it. I never dreamed within a few days the floor would show extreme scratching at the slightest effort. I haven't let my husband finish the floors by adding the wall trim so that I could pursue a refund. Unfortunately Lumber Liquidators put me through a gamut of questions to imply I had installed them improperly, or that the conditions were unfavorable. LL requested we take photos, but the photos couldn't be at an angle, supposedly. HUH? My floors are now covered with throw rugs which hides scratches and dents, but wherever there is an exposed area, new scratches and dents seem to appear like magic without much effort. Having lived in homes with hardwood flooring for many years, I never witnessed this kind of damage before. We weren't getting anywhere with LL, so we lost steam. This is embarrassing! We would like to be refunded for this crap sitting in our house.

Shelli

September 6, 2016 at 4:08 pm

We purchased the MS bamboo flooring about 4-5 years ago but never installed it. It is still in the original boxes. I held out until my son went to college but now I'm nervous about installing it at all. They have a record of the purchase and told me there was nothing wrong with it but I don't believe them. I'd like to return the flooring and get a refund so I can purchase different flooring. Pleas[Show More]We purchased the MS bamboo flooring about 4-5 years ago but never installed it. It is still in the original boxes. I held out until my son went to college but now I'm nervous about installing it at all. They have a record of the purchase and told me there was nothing wrong with it but I don't believe them. I'd like to return the flooring and get a refund so I can purchase different flooring. Please advise. Thanks.

Gina

September 1, 2016 at 4:35 pm

We purchased the Bamboo Flooring about 4 years ago and had it professionally installed. We have not had any problems until this summer all the flooring at the front of the house is bubbling up. The flooring in our bedroom did start to pull apart around a year ago which we did not like but was not overly concerned about, however now is a different story due to it bubbling up and moving whenever it [Show More]We purchased the Bamboo Flooring about 4 years ago and had it professionally installed. We have not had any problems until this summer all the flooring at the front of the house is bubbling up. The flooring in our bedroom did start to pull apart around a year ago which we did not like but was not overly concerned about, however now is a different story due to it bubbling up and moving whenever it is walked on

don

March 30, 2016 at 1:11 pm

We had our Morningstar bamboo flooring installed Oct. 2014, by the installer Lumberliquidator told us to. . it has bad splinters, & a large separation in hallway. We called the installer...of course he no longer worked for them, said he had a bad back. The local store said to call the company. They would not return calls. Now, my dog is going blind & the house has always had a funny smell. I f[Show More]We had our Morningstar bamboo flooring installed Oct. 2014, by the installer Lumberliquidator told us to. . it has bad splinters, & a large separation in hallway. We called the installer...of course he no longer worked for them, said he had a bad back. The local store said to call the company. They would not return calls. Now, my dog is going blind & the house has always had a funny smell. I feel like the floor is NOT what I paid for.

Keri

February 24, 2016 at 4:41 pm

We bought Morning Star Bamboo Flooring and installed it in August 2015. By the middle of January 2016 it has already begun cupping and gapping. I first contacted Lumbar Liquidators on 1-29-16 to start the process of having a rep come look at the floor and have the issued addressed. I have called and left more than 6 voicemails for their Customer Service Rep and emailed them twice. I have filled[Show More]We bought Morning Star Bamboo Flooring and installed it in August 2015. By the middle of January 2016 it has already begun cupping and gapping. I first contacted Lumbar Liquidators on 1-29-16 to start the process of having a rep come look at the floor and have the issued addressed. I have called and left more than 6 voicemails for their Customer Service Rep and emailed them twice. I have filled out their General Disclosure and sent in all the photos they requested not once but twice!! Here we are almost 30 days later and not one response. Their General Disclosure and customer service page states they will respond within 24 hours - that has never happened. This company feels like it scams their customers!!

John

February 23, 2016 at 2:58 am

Our bamboo has similar scratching and gapping that began immediately after installation.

brenda

February 23, 2016 at 1:37 am

I bought laminate flooring for three home's mine,my mom's and my boyfriend's I have COPD and so does my mom I'm worried about the formaldehyde I have been coughing a lot more and have coughed up some blood my dog's have been sick I know that the flooring I bought came from China cause I still have the box and paper work my flooring has chip's all over in all three homes what are my option's

Diana

February 23, 2016 at 12:33 am

We installed morning star flooring a couple of years before the 60 Minute program aired. I have experienced breathing problems for the past 3 - 4 years. How can we check the air quality in my home. I'm wondering if the flooring is related to my breathing problems.

Joan

November 12, 2015 at 5:13 am

We installed morning star bamboo floors from lumber liquidators last spring. We have had nothing but problems since. The floor was installed by a licensed contractor and a week after installation we had cupping bowing and floors pulling away from sub floors. My husband has had all the symptoms of formaldehyde exposure but have not done testing. We tried to get a free test kit from them on line but[Show More]We installed morning star bamboo floors from lumber liquidators last spring. We have had nothing but problems since. The floor was installed by a licensed contractor and a week after installation we had cupping bowing and floors pulling away from sub floors. My husband has had all the symptoms of formaldehyde exposure but have not done testing. We tried to get a free test kit from them on line but they said it's not available for our floor. They blamed the cupping and bowing on the fact that we live near the water then back tracked after we said that wasn't in the paperwork as a problem. They then said it must've been installed improperly. We need some advice!

Virginia

September 9, 2015 at 6:00 pm

We installed Morningstar bamboo flooring 4 to 5 years ago. I don't know whether we have the formaldehyde problem, but each winter the floors shrink in several places over an inch. During the summer, they expand again - almost coming together. Our contractor contacted Lumber Liquidators about the issues who said it was an installation problem. We were about to pay our contractor to take the floor [Show More]We installed Morningstar bamboo flooring 4 to 5 years ago. I don't know whether we have the formaldehyde problem, but each winter the floors shrink in several places over an inch. During the summer, they expand again - almost coming together. Our contractor contacted Lumber Liquidators about the issues who said it was an installation problem. We were about to pay our contractor to take the floor up and reinstall using glue, but then we saw the 60 minutes program and don't know if we should tear it out completely. If we have to reinstall, it will be another $1000. I don't know what we should do or who to go to. If we want to join the class action suit, do we need to have the floor analyzed? We live in Ohio.

Natasha

May 23, 2015 at 9:06 pm

We have experienced splitting, easily scratched, buckling etc. we also have an infant. We fear we may have some symptoms this chemical. We invested a lot of money I the floors and they are ruined. Please help.

Philip

April 8, 2015 at 2:41 pm

Installed 2500 sq ft in my house last fall. How can I determine if I'm affected by this?

JG

March 14, 2015 at 1:26 am

We put in our laminate wood flooring some time ago. I have had relentless migraines and pain in my chest... I thought natural gas, but never thought my floors that I put in... so sad to think I've exposed my four kids and dog.. my mom ...my new nephew to this.. how do we test to see if this is the same flooring? I would love to have an answer to this migraine suffering I've had since August... bee[Show More]We put in our laminate wood flooring some time ago. I have had relentless migraines and pain in my chest... I thought natural gas, but never thought my floors that I put in... so sad to think I've exposed my four kids and dog.. my mom ...my new nephew to this.. how do we test to see if this is the same flooring? I would love to have an answer to this migraine suffering I've had since August... been through ever test imaginable and everything has been negative... medically to be the cause.

Debbie

March 12, 2015 at 2:27 am

I've just bought a whole house of Laminate flooring. That is pulling loose and defective. I was wondering why we had trouble breathing and coughing and have been sick we installed the flooring ourself. I still have all my paper work

gino

March 12, 2015 at 1:25 am

i am a home owner and purchased flooring back in 2010, how would i know if mine are affected, anyone know who to contact. please advise , this has me worried i have two young kids at home.

jeff

March 6, 2015 at 3:00 am

I'm a hardwood floor installer and installed a lot of floors from lumber liquidators and having symptoms of formaldehyde exposure worried bout what to do no medical insurance
"*" indicates required fields