Maalox Problems Could Occur Due to Product Confusion
February 18, 2010
By: Staff Writers
The FDA is requiring Novartis Consumer Health, Inc. to change the name of one of its Maalox products due to label confusion that could cause consumers to use the wrong type of medication, potentially leading to harmful Maalox side effects.
In a statement issued Wednesday, the FDA warned about the risk of Maalox problems and announced that Novartis will change the name and label of Maalox Total Relief to avoid confusion with other Maalox products, such as Maalox Advanced Regular Strength and Maalox Advanced Maximum Strength. Maalox Total Relief is a medication intended to treat upset stomachs, nausea and diarrhea, whereas other Maalox products are sold as antacids.
The over-the-counter medications have entirely different active ingredients, with Maalox Total Relief (bismuth subsalicylate) being similar to aspirin. The FDA says that it is concerned that consumers will mistakenly take Maalox Total Relief, thinking that it is an antacid, which could lead to problems from Maalox for some users.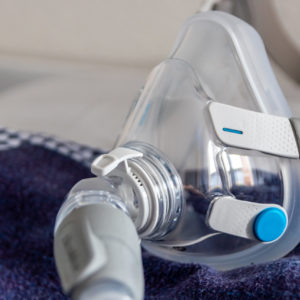 Did You Know?
Millions of Philips CPAP Machines Recalled
Philips DreamStation, CPAP and BiPAP machines sold in recent years may pose a risk of cancer, lung damage and other injuries.
Learn More
Regular Maalox products have the active ingredients of aluminum hydroxide, magnesium hydroxide and simethicone. They are intended for the relief of acid indigestion, heartburn and gas.
"Maalox Total Relief is not appropriate for individuals with a history of gastrointestinal ulcer disease or a bleeding disorder,'" the FDA warned in a press release. "Maalox Total Relief also should not be taken by children and teens if they are recovering from a viral infection, nor by individuals who are taking certain medications including: oral antidiabetic drugs (OADs), anticoagulation (thinning the blood) drugs such as warfarin (Coumadin) and clopidogrel (Plavix), non-steroidal anti-inflammatory drugs (NSAIDS), and other anti-inflammatory drugs."
The FDA says Novartis has agreed to change the name of Maalox Total Relief to a new name that does not include the word Maalox, and will also change the label design, which is currently nearly identical to Maalox antacid products. In addition, the company will conduct an educational campaign to highlight the differences between the products for healthcare professionals and consumers.
Novartis will also monitor for adverse events and side effects caused by consumers mistakenly taking Maalox Total Relief when they intended to take one of the company's antacid products. The new, renamed product will be released in September 2010.
Marcella

October 27, 2020 at 4:58 am

I wish I had known this sooner, my mother dark maylox stait from the bottle for "heartburn" years and died from pancreatic cancer in Dec of 1990, I was prescribed PRILOCEC And levsin after my gallbladder surgery in Feb. 2015" and now they have my 15 yr old daughter on PRILOCEC and Zofran since she was 13?
"*" indicates required fields