Short Term Plavix and Aspirin Therapy May Increase Risk Of Heart Attacks: Study
March 16, 2018
By: Irvin Jackson
Certain heart patients may see little benefit from taking a combination of aspirin and Plavix short term after receiving a heart stent, yet could face an increased risk of heart attacks, according to the findings of new research. 
South Korean researchers published a study this week in the medical journal The Lancet, which looked at potential short term use of what is known as dual antiplatelet therapy (DAPT), among individuals with acute coronary syndrome who had recently received a drug-eluting stent (DES).
Coronary stents are often implanted in patients with blockages in the arteries due to heart disease. The stents prop the artery open to keep the supply of blood to the heart flowing. Sometimes they are bare metal and other types are coated with heart medications.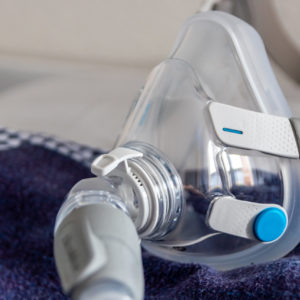 Did You Know?
Millions of Philips CPAP Machines Recalled
Philips DreamStation, CPAP and BiPAP machines sold in recent years may pose a risk of cancer, lung damage and other injuries.
Learn More
However, in some cases a blood clot can form in the stent, which would reduce the flow of blood to the heart and could also break off and cause a pulmonary embolism, so some patients are prescribed blood thinners, typically being placed on a DAPT regimen that includes Aspirin and a blood thinner like Plavix, Effient or Brilinta.
Current medical guidelines call for patients implanted with a heart stent to be put on a combination of Plavix and aspirin for 12 months or longer. However, the researchers in this latest study sought to see if a shorter term, six month, regimen, would be beneficial given the bleeding injury risks inherent to all blood thinners.
The study involved a randomized, open-label trial at 31 facilities in South Korea that involved 2,712 patients; 1,357 of whom were assigned to the six month DAPT program, and 1,355 who took the drugs for 12 months or longer. Most of the patients were given Plavix and aspirin.
Researchers found that the six month group had more than double the rate of heart attacks than the 12 month group. They also found that patients who only stayed on the drugs for six months were 50% more likely to suffer stent thrombosis.
"The increased risk of myocardial infarction with 6-month DAPT and the wide non-inferiority margin prevent us from concluding that short-term DAPT is safe in patients with acute coronary syndrome undergoing percutaneous coronary intervention with current generation DES," the researchers concluded. "Prolonged DAPT in patients with acute coronary syndrome without excessive risk of bleeding should remain the standard of care."
The study comes about a year and a half after another group of researchers found somewhat opposing findings.
In November 2016, a group of Asian and European researchers published a study in The BMJ which warned that DAPT does not appear to prevent heart problems in patients implanted with stents at all, and that long-term blood thinner use increased the risk of bleeding in those patients.
According to the older study's findings, there was little to no difference in the decrease of heart problems whether patients took the drugs long term or short term. What the researchers discovered was that those patients who were on aspirin and Plavix for a longer period of time had an increased risk of bleeding events. However, their risk of heart problems stayed the same as if they had only been prescribed the drugs for a short period of time.
Plavix Health Risks
Plavix (clopidrogrel) is a blockbuster medication that has been used by millions of people in the United States and is commonly prescribed to prevent blood platelets from sticking together and forming clots. There are between 2.5 million and 3 million Plavix prescriptions handed out each month in the U.S.
In November 2014 the FDA issued a Plavix safety warning  after researchers found that Plavix use after the placement of a stent could increase the risk of death.
In recent years, additional concerns have emerged about the potential side effects of Plavix and whether many of these prescriptions may have been unnecessary due to genetic resistance to the medication.
In August 2009, researchers from the University of Maryland identified a gene variant found in about one-third of the population that may signal a reduced effectiveness of Plavix. People with the CYP2C19 variant have reduced functioning of a liver enzyme that is supposed to convert Plavix from its inactive form to its active form, potentially making Plavix ineffective at reducing the risk of blood clots.
Unnecessary use of Plavix may expose individuals to an increased risk of gastrointestinal bleeding, severe ulcers, a rare blood disorder known as thrombotic thrombocytopenic pupura (TTP) and other injuries.
"*" indicates required fields