Long-term Blood Thinner Use Increases Risk of Bleeding In Patients With Drug Stents: Study
November 14, 2016
By: Irvin Jackson
After a drug-coated heart stent is implanted, the longer a patient is kept on a combination of blood thinners, such as aspirin and Plavix, the more likely they may be to suffer bleeding injuries, according to the findings of a new study. 
Asian and European researchers report that long-term use of a drug combination known as dual antiplatelet therapy (DAPT), which typically involves aspirin and Plavix, does not appear to actually prevent heart problems among individuals recently implanted with coronary heart stents, as some doctors believe.
In a study published earlier this month in the medical journal The BMJ, researchers found that such long-term use of the drugs in combination with drug-coated heart stents actually increase the risk of bleeding injuries.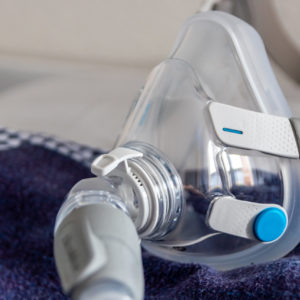 Did You Know?
Millions of Philips CPAP Machines Recalled
Philips DreamStation, CPAP and BiPAP machines sold in recent years may pose a risk of cancer, lung damage and other injuries.
Learn More
Coronary stents are often implanted in patients with blockages in the arteries due to heart disease. The stents prop the artery open to keep the supply of blood to the heart flowing. Sometimes they are bare metal and other types are coated with heart medications.
However, in some cases a blood clot can form in the stent, which would reduce the flow of blood to the heart and could also break off and cause a pulmonary embolism, so some patients are prescribed blood thinners, typically being placed on a DAPT regimen that includes Aspirin and a blood thinner like Plavix, Effient or Brilinta.
In this new study, the researchers looked at whether patients with drug-coated stents given DAPT, either short-term or long-term, benefited from a reduction of major heart problems, known as major adverse cardiac events (MACE), such as heart attacks, stent thrombosis or death. They looked at the data on six clinical trials that included 11,473 patients total. They also looked at whether patients with diabetes were at greater risk of heart problems when taking blood thinners after being implanted with a stent.
According to the findings, there was little to no difference in the decrease of heart problems whether patients took the drugs long term or short term. They did find a higher risk of heart problems among diabetics, and a slightly lower risk of stent thrombosis blood clots among patients with diabetes, overall. However, they found that whether patients took blood thinners long-term or short-term appeared to make little difference.
What the researchers discovered was that those patients who were on aspirin and Plavix for a longer period of time had an increased risk of bleeding events. However, their risk of heart problems stayed the same as if they had only been prescribed the drugs for a short period of time.
"Our study shows that compared with short term DAPT, long term DAPT does not provide benefits in terms of ischaemic protection but rather increases the risk of bleeding, irrespective of diabetes status," the researchers concluded. "Although patients with diabetes are at increased risk for ischaemic events, and prolonged DAPT is often advised in these patients, our analysis indicates that prolonged treatment is not associated with improved outcomes among patients with stents with and without diabetes…"
The findings raise questions as to whether those patients are being placed at unnecessary health risks often associated with blood thinners like Plavix.
Plavix Health Risks
Plavix (clopidrogrel) is a blockbuster medication that has been used by millions of people in the United States and is commonly prescribed to prevent blood platelets from sticking together and forming clots. There are between 2.5 million and 3 million Plavix prescriptions handed out each month in the U.S.
In November 2014 the FDA issued a Plavix safety warning  after researchers found that Plavix use after the placement of a stent could increase the risk of death.
In recent years, additional concerns have emerged about the potential side effects of Plavix and whether many of these prescriptions may have been unnecessary due to genetic resistance to the medication.
In August 2009, researchers from the University of Maryland identified a gene variant found in about one-third of the population that may signal a reduced effectiveness of Plavix. People with the CYP2C19 variant have reduced functioning of a liver enzyme that is supposed to convert Plavix from its inactive form to its active form, potentially making Plavix ineffective at reducing the risk of blood clots.
Unnecessary use of Plavix may expose individuals to an increased risk of gastrointestinal bleeding, severe ulcers, a rare blood disorder known as thrombotic thrombocytopenic pupura (TTP) and other injuries.
Bristol-Myers Squibb and Sanofi-Aventis currently face hundreds of Plavix lawsuits filed on behalf of individuals who suffered severe injuries after using the medication, alleging that the drug makers have placed their desire for profits before the safety of consumers by aggressively marketing the medication while failing to adequately warn consumers or the medical community about the health risks associated with the medication.
Since 2013, all federal Plavix cases have been centralized before U.S. District Judge Freda L. Wolfson in the District of New Jersey for coordinated handling during pretrial proceedings.
"*" indicates required fields