FDA Warns of Possible Malfunctions for Pacemakers, Defibrillators and other Electronic Devices Caused by CT Scans
July 16, 2008
By: AboutLawsuits
On Monday, the U.S. Food and Drug Administration (FDA) issued a Public Health Notification to healthcare professionals warning that x-rays used during CT Scans could cause problems for some people with electronic medical devices such as pacemakers, defibrillators, neurostimulators and drug infusion pumps. The FDA issued recommendations to help reduce the risk after receiving reports of malfunction and identifying other potential problems that could be caused by the x-rays.
 
A CT scan, also referred to as a computed tomography scan, is a series of detailed pictures taken of areas inside the body, which are generated by a computer linked to an x-ray machine. CT scans do not usually lead to adverse consequences for individuals with electronic medical devices, but the FDA has received a small number of adverse events.
Potential CT scan problems which could be caused in people with pacemakers, defibrillators, neurostimulators and drug infusion pumps (both implanted and externally worn), could include:
Malfunction of insulin infusion pumps.
Transient variations in pacemaker output pulse rate.
Unintended shocks or stimuli from neurostimulators.
Generation of deceptive signals including cardiac defibrillation pulses.
Misinterpretation of signals produced by x-rays as actual biological signals.
Missed detection of actual biological signals.
Resetting or reprogramming of the device.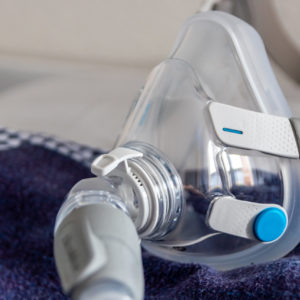 Did You Know?
Millions of Philips CPAP Machines Recalled
Philips DreamStation, CPAP and BiPAP machines sold in recent years may pose a risk of cancer, lung damage and other injuries.
Learn More
The FDA recommended that healthcare providers take certain steps to help identify patients who have an electronic device and to reduce the risk of problems. Before staring a CT scan, the FDA indicates that the operator should first use CT scout views to determine the presence of implanted or external electronic medical devices and their location relative to the programmed scan range.
If an electronic medical device lies within the programmed scan range or is immediately adjacent to it, the operator should: try to shift external devices out of the scan range, ask patients using neurostimulators to switch off the device while the scan is in progress, or minimize x-ray exposure to the device by using the minimum x-ray tube current required to produce the desired image quality or ensuring the x-ray beam is not focused on the device for longer than a few seconds.
 
If a CT scan require continuous scanning over the medical device for long durations, physicians should be prepared to take emergency measures to treat any adverse reaction that may occur.
The information sent to doctors and healthcare professions was a "Preliminary Public Health Notification", which is intended for situations where the agency wishes to convey safety information while their understanding of the issue is still evolving. The FDA has requested that any adverse events associated with malfunctions of electronic medical devices during CT scans be reported to MedWatch at http://www.fda.gov/MedWatch/report.htm or by phone 1 (800) FDA – 1088.
"*" indicates required fields