Malpractice Lawsuits for Active Military Could Be Restored by Legislation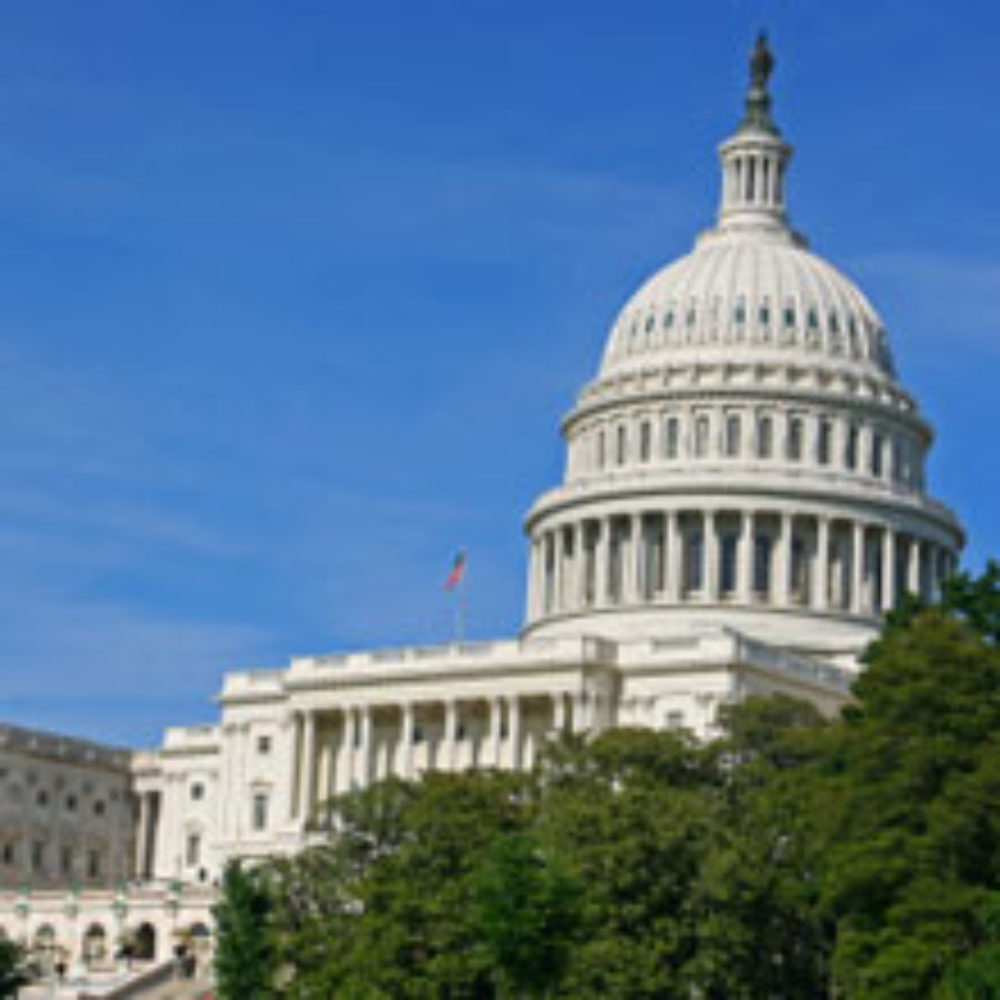 June 26, 2009
By: AboutLawsuits
Legislation has been introduced that would overturn a 1950 Supreme Court decision which bars military malpractice lawsuits by active duty servicemembers, allowing them to sue the federal government for damages caused by negligent medical care.
On Wednesday, Senator Charles Schumer announced that he would introduce the Carmelo Rodriguez Military Medical Accountability Act in the Senate. The bill, originally drafted by Rep. Maurice Hinchey of New York, is currently moving through the House and would allow active duty military personnel to pursue medical malpractice lawsuits against the government for negligence resulting in injury or death.
A House Judiciary Committee vote on the bill was scheduled for Wednesday, but was postponed. Committee officials say a new date for the bill's mark up has not been scheduled yet, but is expected to occur after the Fourth of July weekend. A spokesperson from Hinchey's office say they expect the bill to pass with no significant problems.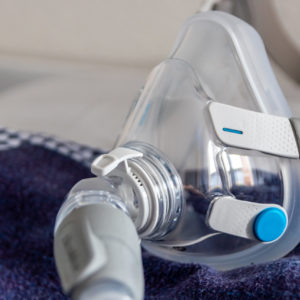 Did You Know?
Millions of Philips CPAP Machines Recalled
Philips DreamStation, CPAP and BiPAP machines sold in recent years may pose a risk of cancer, lung damage and other injuries.
Learn More
The bill seeks to reverse a 1950 U.S. Supreme Court decision in Feres v. United States, where the high court ruled that the United States is not liable under the Federal Tort Claims Act for injuries to active duty armed forces personnel sustained as the result of negligence. It prevents families from filing wrongful death lawsuits when military personnel are killed as well.
The Feres Doctrine, as it has come to be known, came as a result of a lawsuit that charged the government with negligence after a soldier died in a fire while assigned to a barracks known to have a defective heating plant. The decision has been used as a basis to bar all negligence claims against the government by active military, including medical malpractice lawsuits.
The new legislation is named after Sgt. Carmel Rodriguez, who died of skin cancer in 2007 after military medical personnel diagnosed him as having melanoma, but did not inform him or refer him to a specialist.
At a hearing on the proposed legislation in March, Hinchey said the Feres Doctrine had "left families with no recourse for addressing the loss of a loved one due to obvious medical malpractice by military doctors and other medical personnel." Hinchey said the bill would only apply to military personnel who were injured by medical negligence, and would prohibit claims of negligence that occurred during "combatant activities" during time of armed conflict.
Critics of the bill say that excluding combat personnel is unfair, and that Congress should first explore solutions that would permit the military to compensate personnel for negligence through existing channels, without opening up the government to malpractice lawsuits by active military.
Paula

January 26, 2012 at 7:57 pm

My heart goes out to you...the VA is an impossible system to work with. After 30 years of dealing with them i know the frustration you must feel. It is not your fault. The VA is like a dirty little secret the government wants to keep quite about. Sorry for you loss...but keep fighting.

Bonnie

February 19, 2011 at 9:28 am

My son Jonathan joined the Army when he was 17. When I signed the form stating that I could not sue the military for death or damage I thought in terms of him fighting in another country. It never occurred to me that he would die right here in the USA at the hands of those that were to protect him. Briefly, Jon started complaining of severe pain in his right hip in March of 2001 As the pain incr[Show More]My son Jonathan joined the Army when he was 17. When I signed the form stating that I could not sue the military for death or damage I thought in terms of him fighting in another country. It never occurred to me that he would die right here in the USA at the hands of those that were to protect him. Briefly, Jon started complaining of severe pain in his right hip in March of 2001 As the pain increased and his weight dropped the only treatment he received was tylenol and a crutch. He was in so much pain he could not even walk to the mess hall to get his meals. I could not intervene, he belonged to the Army. Not one x-ray or even a simple cbc blood test was given. Nothing but insinuations that he was a drug seeker . His hip developed a huge lump, he became short of breath and lost 28 pounds in a matter of months. Noone would listen to him. At 18 he earned a commendation medal and other high achievment recognition by his superiors but now he was reduced to being "a drug seeker" wanting painkillers. In January 2002 after he broke down and cried and could'nt stop he was allowed to go to a civilian hospital where he was diagnosed with far advanced bone cancer that same day It had spread from his hip to his shoulders, knees and lungs. The hip tumor was the size of a "baseball mitt" as stated by a later doctor. The Army medical imposter had diagnosed it as a pulled muscle. It goes on and on. A simple blood test or x-ray would have given my son a fighting chance to survive. He did'nt. When the Army "doctor" found out that Jon had cancer he called the hospital and I talked to him. He stated that he did'nt think that Jon was OLD ENOUGH to have cancer so it never occurred to him to investigate Jon's symptom's. We were promised that an investigation would be done but after much struggle, it never did. Jon was 22 when he passed away. The cancer he had has a 70% survival rate if treated early. I have tried to procure my son's medical records from the archives but they have not been found. I feel like I have failed Jon because nothing has been done to bring him some justice. I have looked all over for legal help and as you know here just is'nt any. It may be too late for justice for my son but I will do anything to help and support any efforts made to rectify the unthinkable sorrow we as survivors have endured. Not to mention our loved ones.

Carl

July 29, 2010 at 5:41 pm

I was honorably discharged from the military after 23 years as a Air Force Pilot and have never recieved my retirement since 1978. The reason- writing Air Saftey Hazard Reports which explained failures in current air saftey procedures. My father died in a plane crash and many friends in the military died in plane crashes because of failures in Military Air Saftey Procedures.. March 20, 1975 a C-14[Show More]I was honorably discharged from the military after 23 years as a Air Force Pilot and have never recieved my retirement since 1978. The reason- writing Air Saftey Hazard Reports which explained failures in current air saftey procedures. My father died in a plane crash and many friends in the military died in plane crashes because of failures in Military Air Saftey Procedures.. March 20, 1975 a C-141 Air Transport Plane crashed in the Olympic Mountains, 16 PEOPLE DIED. I wroted a Air Saftey Hazard Report on the possibility of a Military Air Plane crashing into the Olympic Mountains IN 1970. It was ignored and 16 families have to live without their father, mother, son, or daughter now because of the Miitary, just not careing. I sued the military and it went to the U.S. Supreme Court and my Case was dismissed because of the Feres Doctrine. This is a country now where a terrorist has a right to a trial, but a Military Serviceman or Servicewomen does not. The Feres Doctrine must be abolished. To view the t.v. news stories done on myself and the Feres Doctrine, highlighted by a story by 60 Minutes -CBS News Program, go to www.youtube.com/carlmollnow

Ed

July 21, 2009 at 1:55 pm

This is another victim of the poor medical care in the Military. Family has set up a web site below. The family can not take action because of the Feres doctrine. It is time for congress to act. http://cbs11tv.com/health/medical.mistake.military.2.1092872.html http://www.coltonread.com/

Ed

June 26, 2009 at 2:41 pm

My son Michael was killed at Fort Polk, La in 2008 because of Army Negligence at the conclusion of a training exercise. The Army can not be held accountable because of the Feres Doctrine. This law needs to be changed. Why is the Army exempt from being held accountable for Negligence? Our young men and woman are risking their lives. This is how our country treats the soldiers and the families? Th[Show More]My son Michael was killed at Fort Polk, La in 2008 because of Army Negligence at the conclusion of a training exercise. The Army can not be held accountable because of the Feres Doctrine. This law needs to be changed. Why is the Army exempt from being held accountable for Negligence? Our young men and woman are risking their lives. This is how our country treats the soldiers and the families? The Military uses the Feres Doctrine to cover up and protect themselves against Medical Malpractice in the Cases involving Dean Witt and Carmelo Rodriguez. It also protects the Military in cases involving Marines being exposed to Toxic chemicals on US Bases on US soil. The Military is exempt from being held accountable on all of these matters. The Feres Doctrine needs to be overturned so the Military is held accountable. Thanks,
"*" indicates required fields