Pot Use During Pregnancy May Increase Risk of Adverse Birth Outcomes: Study
February 04, 2022
By: Martha Garcia
The findings of a new study raise concerns about the side effects of smoking pot while pregnant, indicating marijuana use during pregnancy may cause the baby to suffering from several potential health problems.
Using pot during pregnancy was linked to an increase in the likelihood of low birth weight, premature delivery birth, and hospitalization in the neonatal intensive care unit (NICU), as well as several other potentially serious side effects for the infant.
In a report published last week in the journal JAMA Network Open, researchers from the Marchand Institute for Minimally Invasive Surgery in Mesa, Arizona, conducted a meta-analysis of 16 studies focusing on maternal use of marijuana during pregnancy. The research included 59,138 pregnant patients.
Women who smoked marijuana during pregnancy faced double the risk of having a baby born with a low birth weight. It also increased the risk of preterm delivery by 28% and increased the risk the infant would need to be admitted to the NICU by 38%.
The findings echo those of a study published in 2019, which indicated infants born to mothers who use marijuana during pregnancy are often born prematurely, which expose babies to a number of potentially serious health problems.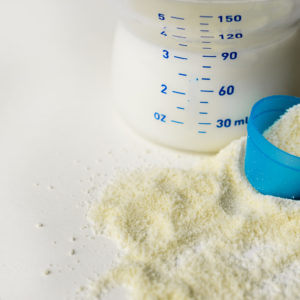 Another study published last year concluded marijuana use during pregnancy also increased the risk the child would develop mental health and behavioral issues which may lead to aggression and abnormal heart functionality.
According to this new research, maternal marijuana exposure during pregnancy was linked with increased risk of seven health side effects, including preterm delivery, the infant requiring NICU admission, low birth weight and decreased average birth weight, small size for the gestational age, low 1-minute Apgar score, and small head circumference.
The Apgar score assesses a newborn's health right after birth. Infants born to mothers who smoked pot had low 1-minute Apgar scores. However, there was no difference in the 5-minute Apgar scores.
Chemicals can pass through the placenta directly affecting the developing fetus; this includes marijuana. Many women smoke marijuana during pregnancy to treat morning sickness, nausea, chronic pain and anxiety. Some dispensaries specifically market marijuana to pregnant women as a method to treat morning sickness, despite little research being done on the topic.
Marijuana is also used to treat some medical conditions. Mothers must decide if continuing to smoke pot is worth the risk it poses to the infant. There may not be suitable substitute treatments for some conditions during pregnancy.
Researchers said it's not the same as telling a mother to not use alcohol or quit smoking cigarettes because marijuana does treat some medical conditions. Those women should speak to their doctor about quitting and finding safer therapies during pregnancy.
Furthermore, the risks of cannabis use during pregnancy should be clearly and effectively communicated to all pregnant women and should be included in public health campaigns, they advised.
"*" indicates required fields