Maryland Hydrofracking Lawsuit To Be Filed Over Spill
May 11, 2011
By: Staff Writers
The State of Maryland plans to file a hydraulic fracturing lawsuit against Chesapeake Energy Corporation over a recent release of gas mining fluids into the state's water supply. 
Maryland Attorney General Douglas F. Gansler announced the state's intention to file the environmental lawsuit on May 2, following a spill that occurred on April 19. Chesapeake Energy allegedly released thousands of gallons of hydrofracking fluid into Towanda Creek, which ultimately feeds into the environmentally sensitive Chesapeake Bay.
The case comes amid growing concerns over the use of hydraulic fracturing, also known as hydrofracking, in Pennsylvania and Maryland natural gas mining operations.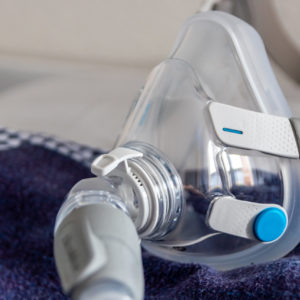 Did You Know?
Millions of Philips CPAP Machines Recalled
Philips DreamStation, CPAP and BiPAP machines sold in recent years may pose a risk of cancer, lung damage and other injuries.
Learn More
The state's complaint will be based on alleged violations of the Clean Water Act (CWA) and Resource Conservation and Recovery Act (RCRA). The state plans to pursue injunctive relief for violations of both statutes.
According to Gansler, the fluid release occurred at the Atgas 2H well in Leroy Township, which is across the border in Bradford County, Pennsylvania.
The proposed lawsuit alleges that at 11:45 p.m. on April 19, parts of the well failed, causing tens of thousands of gallons of hydraulic fracturing fluid to be released. The fluid overloaded containment procedures by Chesapeake Energy, which Gansler called inadequate, and flowed into Towanda Creek. The creek feeds into the Susquehanna River, which flows into Maryland and provides 45% of the fresh water flowing into the Chesapeake Bay.
The Susquehanna River provides 6.2 million people with drinking water, according to the state, all of whom may have been put at risk by toxic and carcinogenic chemicals that may have been present in unknown quantities in the water from the spill.
"Companies cannot expose citizens to dangerous chemicals that pose serious health risks to the environment and to public health," Attorney General Gansler said in the press release. "We are using all resources available to hold Chesapeake Energy accountable for its actions."
Hydrofracking is a drilling technique that is used to access pockets of natural gas that are trapped in the bedrock. It is also often referred to as coalbed methane mining. Drillers pump a deluge of water, sand and chemicals into the ground at high pressure, causing the rock to fracture and forcing the natural gas out of the pocket for collection.
The hydrofracking mixture is then sucked out, put into trucks and shipped to wastewater treatment plants for cleaning. However, only about 10 to 40 percent of the water is recovered, and some critics say that contaminated water can find its way into groundwater supplies and wells.
Nationwide, there were nearly half a million active natural-gas wells in 2009, 90% of which have relied on hydraulic fracturing at some point.
There have been an increasing number of incidents and concerns as the process has become more widespread and more powerful. Waste from drilling during a drought in 2008 in Pennsylvania contaminated drinking water so badly that the Pittsburgh area was placed on a bottled water advisory.
In Texas, where there are about 93,000 natural gas wells, six counties with the highest well counts are reporting that a quarter of all children have asthma, well over the state average of 7 percent.
Some Maryland lawmakers floated a proposed moratorium on hydraulic fracturing until 2013, but the bill stalled in the state senate, which ended its legislative session in mid-April.
A number of environmental groups, including the Chesapeake Bay Foundation, have petitioned the U.S. Environmental Protection Agency to conduct an environmental impact statement on drilling in the gas rich region of Maryland and Pennsylvania known as the Marcellus Shale. Some organizations have also proposed new stringent gas drilling permit requirements.
"*" indicates required fields