Maryland Hospital's NICU Shut Down After Three Babies Contract Potentially Deadly Infection
August 11, 2016
By: Russell Maas
The Neonatal Intensive Care Unit (NICU) at Prince George's Hospital Center in Maryland has been temporarily shut down, after at least two new born infants died and three tested positive for a potentially deadly bacterium, believed to have entered the hospital through the facilities public water pipes. 
The hospital NICU infections are being investigated by Maryland Department of Health and Mental Hygiene officials, who are searching for the source of a pseudomonas bacteria outbreak that has infected three infants and could be linked to at least two recent infant fatalities occurring at the facility.
Prince George's Hospital Center announced on August 9 that the NICU unit would be temporarily shutting down pending the findings of the investigation and identification of the source of the pseudomonas bacteria outbreak.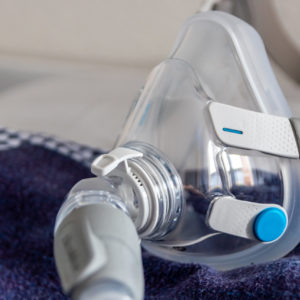 Did You Know?
Millions of Philips CPAP Machines Recalled
Philips DreamStation, CPAP and BiPAP machines sold in recent years may pose a risk of cancer, lung damage and other injuries.
Learn More
Following the recent, unexplained, infant deaths at the hospital, whose cause of death has not yet been confirmed, the facility reported three infants nasal swabs tested positive for the pseudomonas bacteria. Initial reports indicated the infected infants have not shown any symptoms of illness from the infection, which can be mild in healthy individuals but far more serious and potentially fatal for children with compromised or immature immune systems.
State health officials are currently investigating the infant deaths. The recent positive testing for pseudomonas bacteria will be evaluated closely to determine whether a previously undetected infection contributed to the fatalities.
Pseudomonas group bacteria enter healthy individuals usually through cuts, lesions, and open wounds causing infections, abscesses, and blood infections. Healthy individuals typically develop mild illnesses whereas children, elderly, or those with weakened immune system are at an increased risk of serious illness or death. The infection is commonly spread through contact with non-sterile objects that may enter an open wound or by consumption of contaminated drinking water.
Individuals most affected by the pseudomonas group are those with compromised immune systems from cystic fibrosis, HIV/AIDS, cancer, burns, diabetes and severe lung disease because it leaves them more vulnerable to serious infections such as pneumonia, bone infections, urinary tract infections, meningitis, and gastrointestinal infections.
Neil Moore, President and CEO of Prince George's Hospital Center, which is part of Dimensions Health Care Systems, stated that the hospital is collaborating efforts with their partners to determine the source of the bacteria. Hospital officials have reported the most likely source of the infection stemmed from the water pipes leading into the building, leading to concerns that improper decontamination precautions could allow these events to occur in healthcare facilities anywhere.
Dimensions Health Care Systems has reportedly stopped using tap water in all other areas of Prince George's Hospital Center and has hired a water service contractor to come out and inspect, test, and diagnose whether the contamination originated from public water ways. The several water lines entering and exiting the building will reportedly be tested several times and decontaminated before the NICU facility is allowed to reopen. All of the infants being treated in the NICU departments have reportedly been moved to other nearby neonatal care units.
It is standard practice for public water lines running into hospitals and health care facilities to be treated regularly with chlorine to kill infections and bacteria from entering drinking water or hand washing water. Hospitals typically take extra precautions when treating their water supplies to protect patients with weakened immune systems and to prevent the spread of infections.
"*" indicates required fields