Standard Car Safety Features Often Lacking in Train and Bus Accidents: Report
April 17, 2019
By: Russell Maas
A new report highlights the risks that passengers may face due to a lack of safety features on mass transit vehicles, such as railway trains and buses, which often standard on passenger automobiles and could have helped prevent dozens of deaths and serious injuries in recent years.
The New York Times issued a report on train and bus passenger safety last week, which highlights the importance of the National Transportation Safety Board (NTSB) implementing long-overdue measures to improve passenger safety.
The report highlights the NTSB "Most Wanted" list of safety improvements, which was released in February and calls for improvements of cabs, rail way passenger cars and bus transportation to add passenger safety features and redesign certain aspects of the vehicles that are proven to cause injury.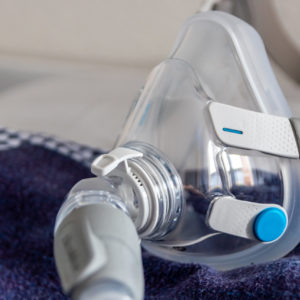 Did You Know?
Millions of Philips CPAP Machines Recalled
Philips DreamStation, CPAP and BiPAP machines sold in recent years may pose a risk of cancer, lung damage and other injuries.
Learn More
In 2017, 44 passengers aboard buses died in crashes. According to the NTSB, all 44 deaths could have been either prevented or severe injuries sustained by other passengers could have been mitigated if seat belts were used.
Despite seat belts being required in all passenger vehicles since 1968, multi-passenger buses were only required to start installing seatbelts on commercial buses manufactured after 2016. School buses are still not required to install seat belts.
The National Highway Traffic Safety Administration (NHTSA) maintains that seat belts are not an essential safety feature of buses, due to compartmentalization. This design requires the interior of buses to meet a standard for the seats to be closely-spaced and be able to absorb energy from a crash. However, critics claim those design features provide less protection for passengers in roll over events and passenger collisions on the interior.
Similarly, 21 passengers and employees aboard either Amtrak or other commuter trains were killed between 2017 and 2018 in the U.S., most of which could have been prevented if seat belts were available and used, the Federal Railroad Administration found.
Passenger railway cars also adopt the compartmentalization design to protect their passengers, bypassing the installation of seat belts. However, the report indicates passenger train crashes have an increased risk of passenger ejection when a train derails, due to them often turning on their side, causing passengers to collide and baggage to fly throughout the cab. Compartmentalization design has not proven to protect passengers well during these events, and seat belts are frequently believed to mitigate injuries and prevent deaths during these crashes.
The NTSB "Most Wanted" list also includes improvements to passenger railway car window designs. NTSB reports the large windows in passenger cars are secured by rubber grommets, which remain a problem because they can pop out in a crash or derailment, allowing unbelted passengers to be more easily ejected.
NTSB's report indicated many ejected passengers, if not all, could still be alive, or significantly less injured during a crash if they had been wearing a seat belt.
"*" indicates required fields