Mazda Parking Brake Recall Issued Due to Rollaway Accident Risk
July 06, 2017
By: Russell Maas
Nearly 228,000 Mazda vehicles have been recalled due to problems with the parking brakes, which may fail and allow the vehicles to rollaway, posing a risk of serious injuries for bystanders.. 
The Mazda parking brake recall was announced by the U.S. National Highway Traffic Safety Administration (NHTSA) on June 29, after the manufacturer recognized the potential for water to enter the parking brake and corrode the actuator shaft, which may result in braking failure.
The recalled vehicles are equipped with rear brake caliper protective boot on-hand operated parking brake systems, which were not sealed appropriately during the manufacturing process. As a result of the poor seal, water may enter the brake caliper and cause the parking brake actuator shaft to become corroded at a much higher rate than anticipated.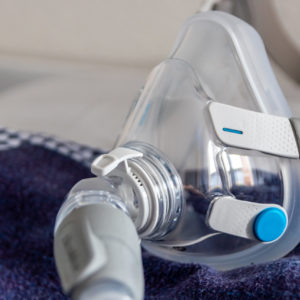 Did You Know?
Millions of Philips CPAP Machines Recalled
Philips DreamStation, CPAP and BiPAP machines sold in recent years may pose a risk of cancer, lung damage and other injuries.
Learn More
Under these types of excessive water intrusion, the corrosion of the parking brake actuator shaft may increase the diameter of the shaft and inhibit the sliding motion. In the event the actuator shaft does not fully engage, the parking brake hold force may be significantly impacted, or may cause the brake to drag while driving.
Mazda is warning owners of the recalled vehicles not to park on hills or slopes, due to the potential for the parking brake to fail and the vehicle to roll away.
The vehicles included in the recall are model year 2014 through 2015 Mazda Mazda 6 4-door vehicles that were manufactured at the Hofu plant of Mazda Motor Corporation in Japan from October 25, 2015 through December 1, 2014. Also included in the recall are model year Mazda Mazda 3 4-door vehicles manufactured at the Mazda de Mexico Vehicle Operation from January 6, 2014 through September 2, 2016.
According to the NHTSA, the recall affects approximately 227,814 vehicles distributed throughout the United States to licensed dealers.
Mazda North American Operation announced it will begin notifying owners and dealers of the recall, and will provide information to owners on how to schedule an inspection at their local Mazda dealer where the dealers will check the parking brake actuator shafts and replace any that are corroded, free of charge.
The recall repairs are anticipated to begin on August 21, 2017. Customers with additional questions or concerns regarding the recall are encouraged to contact Mazda customer service at 1-800-327-4236 and reference the recall number 1217F.
Lisa

August 31, 2017 at 2:02 pm

I will be taking my auto into the dealership in which I purchased. I call the service department and discussed the details of the recall. The service manager, verbally agreed to a loaner vehicle while work is to be completed. Later, he called to say we would need to schedule to have the vehicle inspected then proceed if parts were needed. Unfortunately, I am not interested in his professional [Show More]I will be taking my auto into the dealership in which I purchased. I call the service department and discussed the details of the recall. The service manager, verbally agreed to a loaner vehicle while work is to be completed. Later, he called to say we would need to schedule to have the vehicle inspected then proceed if parts were needed. Unfortunately, I am not interested in his professional opinion rather I would like the dealership to abide by the recall and replace the faulty parts as this pertains to our safety not his pocketbook bottom line. What exact verbiage will I need to convey to this manager that I will expect no less than my recall letter instructions. Thank you,
"*" indicates required fields