Mealthy MultiPot Pressure Cooker Lawsuit Filed After "Catastrophic" Injuries
June 16, 2022
By: Irvin Jackson
A product liability lawsuit filed by a California woman claims she suffered "catastrophic" burn injuries when the lid from her Mealthy MultiPot pressure cooker was removed while the contents were still cooking, despite safety measures that were supposed to prevent this from being possible.
The complaint (PDF) was filed by Melissa Marie McAllister in the U.S. District Court for the Central District of California on June 6, pursuing claims against Mealthy, Inc., the manufacturer of the Mealthy Multipot, as the defendant.
The case raises allegations similar to those presented in a growing number of pressure cooker lawsuits filed in recent months against various manufacturers, including Instant Pot, Crock-Pot and others. Each of the complaints highlight known problems and defects with modern electronic pressure cookers, which have been advertised as containing advanced safety features that are supposed to prevent the lid from ever being removed while the contents are still pressurized, which causes the pressure cookers to explode and send scalding hot contents throughout the kitchen.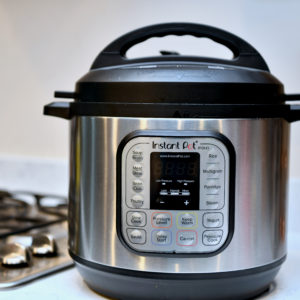 According to the lawsuit, McAllister suffered serious and substantial burn injuries in August 2020, when the lid on the Mealthy Multipot was able to be rotated and opened, despite no indication that the contents were still under pressure. As a result, the contents covered McAllister and left her with "catastrophic" burn injuries.
"The incident occurred as a result of the failure of the pressure cooker's supposed 'safety' mechanisms, which purport to keep the consumer safe while using the pressure cooker," McAllister's lawsuit states. "In addition, the incident occurred as the result of Defendant's failure to redesign the pressure cooker, despite the existence of economical, safer alternative designs."
Pressure Cooker Lawsuits Over Safety Feature Failures
Modern electronic pressure cookers have become increasingly popular in recent decades, amid the introduction of products like Presto, Instant Pot, Crock-Pot, Ninja Foodi and others, which were promoted with safety features intended to address concerns about pressure cooker explosions associated with traditional stove-top devices.
However, a number of severe and debilitating injuries have been reported, where the safety features failed and allowed the lid to be removed while the contents were still cooking. Typically, this causes scalding hot food to be forcefully ejected from the exploding pressure cooker, often resulting in severe burns over large areas of the users body. However, other injuries linked to pressure cookers have included eye injuries, broken bones and other complications that resulted from electrocutions, spills or explosions.
As more of these electric pressure cookers have been introduced in recent years, the U.S. Consumer Product Safety Commission has issued several pressure cooker recalls over problems where lids were able to be opened while contents are under pressure, allowing hot contents to be expelled and causing a scald or burn injury to individuals in the immediate area.
"*" indicates required fields