Food Worker COVID-19 Safety Guidelines Come As Trump Orders Meat Processing Plants To Remain Open
April 29, 2020
By: Russell Maas
Federal health officials have released a new set of guidelines designed to keeping food workers in meat processing and packaging facilities safe. However, some critics indicate the guidelines do not go far enough, and recent actions by the Trump administration ordering plants to remain open further endanger workers.
In response to the COVID-19 pandemic, which has resulted in large outbreaks at several meat processing and packaging plants, the Occupational Safety and Health Administration (OSHA) and the Centers for Disease Control and Prevention (CDC) released a new guidance for the industry on April 26.
The new guidelines focus on social distancing measures that should be put in place at meat processing plants, calling on employers to modify workspaces so employees are properly positioned and distanced, and suggested erecting partitions between workstations when possible, to prevent occupational transmission of the disease.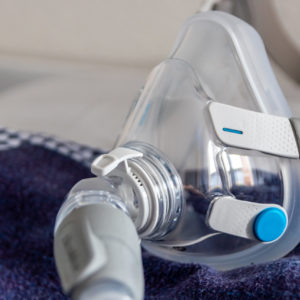 Did You Know?
Millions of Philips CPAP Machines Recalled
Philips DreamStation, CPAP and BiPAP machines sold in recent years may pose a risk of cancer, lung damage and other injuries.
Learn More
The guidance calls for employers at the facilities to modify the alignment of workstations, including along processing lines, if feasible, so that workers are at least six feet apart in all directions and do not face one another.
Proper heating and air conditioning practices are also being encouraged, to ventilate the facilities. The use of personalized fans, which could be blowing in the direction of one workstation to another, are discouraged.
The guidance also calls for staggering employee breaks, adding additional clock in/out stations and increasing the number of hand washing areas and touch-free hand sanitizer stations, which use at least 60% alcohol to prevent the spread of COVID-19 through surface transmission.
In addition, the agencies also call for use of personal protective equipment and changes to attendance policies, so employees are not penalized for taking sick leave. Employers are being encouraged to consider modifying incentive programsk and giving advances on future sick that could be shared among employees.
The agencies urge these facilities to implement a system for employees to alert their supervisors if they are experiencing signs or symptoms of COVID-19, or if they have had recent close contact with a suspected or confirmed COVID-19 case. Suggested screening measures include verbal screening to determine whether workers have had a fever, felt feverish, or had chills, coughing, or difficulty breathing in the past 24 hours, checking temperatures and denying access to anyone with a fever greater than 100.4℉ or greater.
Some claim the guidelines do not go far enough, indicating that many of the guidelines are discretionary, and fail to include previous recommendations that workers exposed to someone with COVID-19 should be sent home and quarantined for 14 days.
Meat Plants To Stay Open
Days after the recommendations were issued, President Donald Trump signed an executive order on Tuesday, indicating that meat-processing plants should remain open as part of "critical infrastructure" in the United States during the coronavirus pandemic.
The order was intended to relieve pressure on meat packaging facilities and farmers who are struggling to keep up with the food-supply upheavals following pressure from state and local officials to close the plants. However, the order has drawn scrutiny from workers and unions, who indicate that the closure of some facilities is necessary to prevent the spread of the disease.
The executive order was issued following a statement from one of the biggest meat processors in the U.S., Tyson Foods, which claimed the U.S. food supply chain is breaking, after the company suspended operations of its Waterloo, Iowa plant last week, due to workers being absent because of the coronavirus pandemic.
There are currently more than 1 million confirmed cases in the U.S., and at just under 60,000 deaths as of April 28, according to various sources .
The FDA and the CDC, along with drug manufacturers, are continuing to work on expanding available healthcare facility COVID-19 test kits, while closely monitoring the spread of cases across the nation.
David

April 29, 2020 at 8:09 pm

These plants should have had all these recommendations in place many years ago!! They need too go the extra step and Wash all the Blower Wheels in all AIR Handling Eguiptment!!! Needs too be Federal law!! Every 3 months do the Damn Correct Maintenance!!
"*" indicates required fields