Medical Device Deaths Likely Undercounted By FDA, Study Warns
July 29, 2021
By: Russell Maas
Researchers are urging federal regulators to more closely review adverse patient outcomes associated with medical device failures, after determining that nearly a quarter of all medical device deaths may be miscategorized, which results in defective products staying on the market longer than they should, thus causing more deaths.
In a new study published in the Journal of American Medical Association (JAMA), researchers from the University of California, San Francisco indicate many patient deaths linked to medical devices appear to go unreported in the FDA's adverse event database.
The agency is required by law to actively collect medical device problems reported to the Manufacturer and User Facility Device Experience (MAUDE) database, to identify and address potentially faulty or dangerous medical devices resulting in adverse events and patient harm.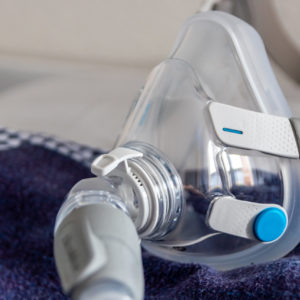 Did You Know?
Millions of Philips CPAP Machines Recalled
Philips DreamStation, CPAP and BiPAP machines sold in recent years may pose a risk of cancer, lung damage and other injuries.
Learn More
According to the findings of this latest study, reports of patients deaths from medical device adverse events may be incorrectly reported by the manufacturer as an injury, malfunction or "other" problem, instead of a death. In addition, in many cases the outcome information may be missing entirely.
Researchers reviewed random sample data on adverse event reports by using a natural language processing algorithm to flag 70 terms commonly associated with mortality such as "patient died", "patient expired", "could not be resuscitated" and "time of death", to identify the percentage of fatalities incorrectly reported to the FDA.
The algorithm produced 290,141 reports in which a serious injury or death was reported, consisting of 52.1% of these events involving deaths, and 47.9% were classified as either malfunction, injury, or missing a designation.
Out of 290,141 reports, researchers found 31,552 reports where a death was not categorized in the death category, accounting for 23% of reports filed from December 31, 1991 through to April 30, 2020.
Some medical devices had particularly high rates of miscategorization. For example, researchers found 217 of 1,238 patient deaths, 17.5%, linked to Sapien 3 transcatheter heart valves were misclassified. The researchers also found that 97 of 392, or 24.7%, of patient deaths linked to the MitraClip transcatheter heart valve device were misclassified.
"Many of the findings of this study suggest that many medical device adverse event reports in the FDA's MAUDE database that involved a patient death are classified in categories other than death," the researchers concluded. "As the FDA only routinely reviews all adverse events that are reported as patient deaths, improving the accuracy of adverse event reporting may enhance patient safety."
The researchers said improving the clarity and accuracy of such reports should be a high priority for both the FDA and the medical device industry, and for these reasons physicians, hospitals, and patients should submit reports directly to the FDA instead of leaving the responsibility solely on the manufacturer.
In recent years, the FDA has faced criticism over its approval of medical devices before health risks are known, and its inability to quickly inform the public about emerging risks once they are discovered. However, the FDA is hindered by manufacturer failures in the reporting of such incidents.
Medical device failures are generally first reported by either a medical professional who witnesses a problem occurring with a patient, or by the patients themselves. Often, these are reported to the manufacturers, who then are legally obligated to pass along that information to the FDA in a timely manner. However, a number of recalls and medical device adverse events have revealed that manufacturers do not always meet their reporting requirements.
"*" indicates required fields