Medical Mistakes at VA Hospital Slammed by Congress
October 17, 2011
By: Staff Writers
Unhappy with the slow pace of improvements at a Veterans Administration (VA) hospital in Miami, where thousands of veterans were exposed to unsterilized colonoscopy equipment in 2009, lawmakers are calling for the ouster of the center's director. 
At a congressional hearing of the House Veterans' Affairs committee last week, congressmen on both sides of the aisle said Mary Berrocal, the hospital's director, has been too slow in making improvements at the facility. Some also suggested that Nevin Weaver, the regional VA director, should be replaced as well.
The most recent problem at the hospital occurred in August, when Catawaba Howard, a 32-year-old Air Force veteran, was supposed to be held in the hospital due to psychiatric problems, but was released when staff became confused about whether she was voluntarily or involuntarily committed. Howard was subsequently shot and killed by a Miami-Dade police officer responding to a domestic disturbance after she reportedly shot at two officers.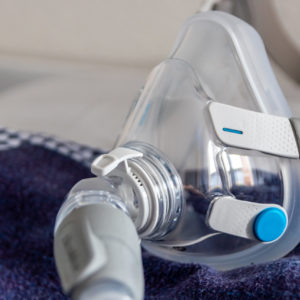 Did You Know?
Millions of Philips CPAP Machines Recalled
Philips DreamStation, CPAP and BiPAP machines sold in recent years may pose a risk of cancer, lung damage and other injuries.
Learn More
Berrocal was officially admonished by a VA board for failing to notify local veterans that they had potentially been exposed to infected blood in 2009, but was allowed to keep her job.
The VA Clinic problems were linked to the use of contaminated endoscopic equipment used for colonoscopy tests and ear, nose and throat exams. Human error and improper training has been blamed for equipment not being sterilized between patients and other improper procedures that potentially exposed veterans treated to bodily fluids of other patients.
The colonoscopy contamination issues were first discovered in December 2008, at the Alvin C. York Medical Center in Murfreesboro, Tennessee. A subsequent review of procedures at all VA Clinics led to the identification of additional issues in Miami and at the Charlie Norwood VA Medical Center in Augusta, Georgia.
About 2,500 patients treated at the Miami VA hospital told in 2009 that they should obtain blood tests, and at least five cases of HIV have been found among those exposed at the facility. Another eight Miami VA patients have been diagnosed with Hepatitis C and one has been diagnosed with Hepatitis B.
Not much has improved for Miami veterans who depend on the facility for medical care, lawmakers said. It took the facility a year before it notified nearly 80 vets that they might have been exposed, and another dozen veteran patients were not notified until earlier this year.
Tags:
Colonoscopy,
Endoscopy,
Florida,
Hepatitis B,
Hepatitis C,
HIV,
Hospital Infection,
Infection,
VA Hospital,
VA Medical Center,
Veterans Affairs
Image Credit: |
Ernie

June 6, 2015 at 9:42 pm

RE: Waste by Veterans Affairs (Medical) During the years of 2010, 2011, 2012 I was receiving my medication for diabetes from the VA, mainly Insulin and test strips. They sent me so much of these and other medications, I was no longer taking that to would have taken me two years to use it all. I made phone call and wrote letter about this to the VA, but the medication never stopped coming. At one [Show More]RE: Waste by Veterans Affairs (Medical) During the years of 2010, 2011, 2012 I was receiving my medication for diabetes from the VA, mainly Insulin and test strips. They sent me so much of these and other medications, I was no longer taking that to would have taken me two years to use it all. I made phone call and wrote letter about this to the VA, but the medication never stopped coming. At one point I receiver what I knew was more Insulin, I returned it to the VA in the unopened box and the refused to take it back, they told me I could not return meds and I should despose of it any way I could. During that time they kept sending me bill for all this medication I could not use, when I could not pay for all this excess, they turned it into the IRS for collection. The IRS conficated any refunds I had coming from the government to go against this VA claim, but not only my refunds they took my wifes refunds also. Finally in 2012 after taking hundreds from us they stopped send the medication and cancelled the collection with the IRS. I am sending a picture of all the medication I had to dispose of because they expired....

lindasweet

April 10, 2014 at 9:36 am

no run around I have 3 times requested mental heath 70% service connected sexual trauma the last time overdosed on prescribed meds sent to a non VA hospital was told no room I needed help 4 hours the VA was notified okay I have medicare what choice did I have get help or wait for the VA to find me a room I end up in a hospital that has none of my records for 2 days I never was given any meds any D[Show More]no run around I have 3 times requested mental heath 70% service connected sexual trauma the last time overdosed on prescribed meds sent to a non VA hospital was told no room I needed help 4 hours the VA was notified okay I have medicare what choice did I have get help or wait for the VA to find me a room I end up in a hospital that has none of my records for 2 days I never was given any meds any Dr. at the VA make sure you take them as directed in my case the VA turned there back on me 10 beds on the mental health floor I know there are others that need help we should not have to be put on the back burner

Lawrence

April 4, 2013 at 3:11 am

The VA in Hampton Virginia put wrong information in my progress notes why i will never know but somebody has to answer to somebody my mental is on so many different levels I'm doing my best to keep peace really hurt marked,scared I'm a Honorable discharged Veteran and don't trust none of the staff at the VA in Hampton ,

George

October 18, 2011 at 12:25 pm

I canno't say enought about the treatment I have recieved at the Miami VA . The staff and doctors are careing and all have and are now doing a great job. I was one that had a colonscopy and several months later I recieved notice to come in for blood test. Everyone was concerned and made sure I was ok. I understand mistakes can happen but I have nothing but Praise for the Miami VA hospital
"*" indicates required fields