Patients Placed at Risk by Unethical Clinical Trial That Forced First-Year Residents To Work Dangerously Long Hours: Group
December 17, 2015
By: Irvin Jackson
The prominent consumer watchdog group Public Citizen is warning that a key medical education association may have placed patients at serious risk, by allowing first-year medical residents to work dangerously long hours as part of a study to see whether those practices affectedpatients' safety. 
Public Citizen issued a press release on December 16, blasting the Accreditation Council for Graduate Medical Education (ACGME) for providing waivers to a number of medical institutions that led to first-year residents working shifts of 28 consecutive hours or more, as part of two clinical trials. The group says the ACGME has refused to take responsibility for the waivers and placing patients at risk.
According to Public Citizen, the two clinical trials, iCOMPARE and FIRST, were designed to determine if the rates of death and serious complications among patients increased when first-year residents were forced to work very long shifts of 28 hours or more.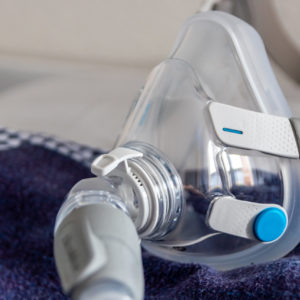 Did You Know?
Millions of Philips CPAP Machines Recalled
Philips DreamStation, CPAP and BiPAP machines sold in recent years may pose a risk of cancer, lung damage and other injuries.
Learn More
Public Citizen claims that the trials did not obtain voluntary informed consent from the patients being put at risk, and that the ACGME waivers provided to 190 participating hospitals and residency training programs made the trials possible.
Public Citizen called the trials one of the most unethical research studies performed in recent history. In addition, it is widely expected that a number of class action lawsuits may be filed in the coming months on behalf of patients who were unwittingly exposed to serious risks without electing to be part of the study.
ACGME Response
The ACGME has refuted some of the criticism it has faced in recent week, after Public Citizen and the American Medical Student Association called for the Office for Human Research Protections to investigate the trials.
"The iCOMPARE trial for internal medicine and the FIRST trial for general surgery were designed so that researchers can compare control groups using the current requirements with test groups following more flexible duty hour requirements," wrong ACGME in a letter (PDF) dated on December 7. "The ACGME did NOT waive the central requirements for duty hours that have been in place since 2003 for all specialties, and for internal medicine since the early 1990s."
Those requirements limited shifts to 80 hours per week, averaged over four weeks, with one day off in seven, also averaged over four weeks. The restrictions also limited 24-hour in-house call duty to no more than every third night. However, Public Citizen notes that it did waive 2011 requirements that first year residents work a maximum of 16 hours in one shift, resulting in experiment groups where residents worked shifts of 28 consecutive hours or more.
Public Citizen also noted that the language in the waivers allows the hospitals to continue to waive the hour restrictions once the trials have ended, which the ACGME denies.
The ACGME also denies that patients were put at risk, despite its own admission that the purpose of the trials was to see how the longer hours impacted patient safety.
The group said that all first year residents were required to have real-time, on-site, direct supervision by a more experienced clinician, who was responsible for patient care. The ACGME also said that first-year residents were allowed to hand off patients at any time if fatigued, were recommended to take a nap after 16 hours of duty, and facilities were required to provide sleeping arrangements or safe transportation for first-year residents who were too tired to get home safely.
In a December 16 letter responding to the ACGME (PDF), Public Citizen criticized the group's actions and motives.
"Strikingly absent from your response is any acknowledgement of (a) the risks posed by sleep deprivation resulting from excessively long duty shifts to the medical residents — particularly the first-year medical residents — who have been randomly assigned to the experimental groups of both trials; and (b) the lack of informed consent of the subjects of the trials; or (c) the serious deficiencies in the scientific design of the trials," Public Citizen wrote. "Your reliance on such ends-justifies-the-means arguments is reminiscent of many other — and in some cases continuing — attempts to justify unethical research over the past century."
"We are hardly surprised by the ACGME's response to our request," Dr. Michael Carome, director of Public Citizen's Health Research Group, said in the press release. "As an important funder, facilitator and endorser of the iCOMPARE and FIRST trials, the organization no doubt is reluctant to acknowledge that it erred in supporting such unethical research."
A number of well known teaching hospitals and medical institutions are participating in the trials, including the Cleveland Clinic Foundation, Duke University Hospital, Emory University, George Washington University, Johns Hopkins University, Tufts University School of Medicine, UCLA Medical Center and the University of Pennsylvania. The FIRST trial is scheduled to continue until June 2016, and the iCOMPARE trial is expected to be completed in July 2017, according to the ACGME.
"*" indicates required fields