Medtronic Faces Investigations Worldwide Over Alleged Improper Conduct, Unsafe Medical Devices: "Implant Files" Report
November 30, 2018
By: Irvin Jackson
This part of a series of "Implant Files" stories, which are based on the findings of an international coalition of journalists that raise serious concerns about the safety of certain medical devices. 
As part of a global investigation into the medical implant industry covering patient safety issues and regulatory concerns worldwide, the International Consortium of Investigative Journalists (ICIJ) identified Medtronic as one of the most egregious actors, indicating that the medical device manufacturer faces multiple legal investigations and has been responsible for a disproportionate number of medical device recalls in recent years.
According to the year-long investigation, Medtronic's name was associated with one out of every five medical device adverse event reports submitted to the FDA last year, which is twice the rate of any other company for 2017.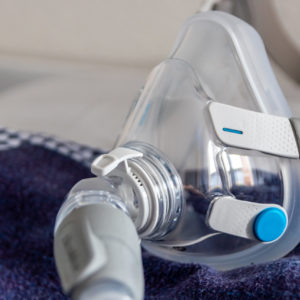 Did You Know?
Millions of Philips CPAP Machines Recalled
Philips DreamStation, CPAP and BiPAP machines sold in recent years may pose a risk of cancer, lung damage and other injuries.
Learn More
In addition, many Medtronic devices are suspected of causing serious injuries and deaths. From 2008 to 2017, at least 9,300 deaths and 292,000 injuries were potentially linked to Medtronic devices, according to ICIJ.
The injuries, deaths and recalls have continued after Medtronic pledged to change its ways in 2008, after it was forced to pay the U.S. Justice Department $75 million to resolve allegations that a subsidiary had defrauded Medicare. That resulted in Medtronic making a 10-page "Code of Conduct" pledge not to engage in kickbacks, bribery, or engage in unfair business practices.
The ICIJ's findings suggest Medtronic did not stick to that code for very long.
The $75 million settlement and promise to change the culture of the company occurred in May 2008. However, in July 2008, the FDA warned doctors that it had received 38 reports of life-threatening complications linked to the Infuse bone growth product.
Medtronic Infuse is a bioengineered bone morphogenetic protein (BMP), which is used to encourage bone growth and replace spinal disks by filling the gaps between vertebrae. It was approved by the FDA in 2002 for use in lumbar fusion surgery, but it has been widely used off-label, particularly for cervical fusions, which have been found to carry a risk of serious and potentially life-threatening complications.
A number of patients have had to receive respiratory support tracheotomies, insertion of feeding tubes, anti-inflammatory medications and additional surgery after experiencing problems with Medtronic Infuse when used off-label during a cervical spine surgery.
The U.S. Department of Justice initiated another investigation into the actions of Medtronic that same year, examining whether the company illegally promoted and marketed the Infuse bone graft for use in the cervical spine. While doctors are allowed to use FDA approved medical devices for non-approved purposes, the manufacturer is not allowed to promote or encourage such uses that they have not established as safe and effective.
In 2012, Medtronic settled a lawsuit by the Minneapolis Firefighter's Relief Association, paying $85 million to address claims by investors that the company's stock price was inflated because it was based in part on Infuse's illegal marketing and off-label use.
Currently, it faces charges in Brazil that it rigged bids; an investigation in Italy over claims of tax evasion, and faces new questions about its business practices in the U.S. as well, according to the ICIJ.
Medtronic responded to the ICIJ investigation with a statement from Rob Clark, head of Medtronic's Global Communications & Corporate Marketing. The statement does not address the legal investigations, but says the company is dedicated to patient safety.
"At Medtronic, safety is our first and foremost priority," Clark said in the statement. "While we want to bring new, potentially life-saving therapies to patients as soon as possible, Medtronic does not bring a device or therapy to market unless and until we have confirmed that the product is safe and effective in treating the medical condition at issue."
The statement and the investigation comes just a couple months after Medtronic's most recent settlement, in which the company agreed to pay $43 million to resolve another class action lawsuit in July by investors who again said the company defrauded investors by its Infuse bone graft marketing practices.
"*" indicates required fields