Medtronic Minimed Insulin Pump Lawsuits Preempted by Federal Law, Judges Rule
June 20, 2023
By: Irvin Jackson
In two separate recent decisions, federal judges have dismissed Medtronic MiniMed lawsuits filed by patients who suffered severe injuries after the insulin pumps failed, determining that the claims are preempted by federal law.
The Medtronic MiniMed pumps are small, computerized devices that deliver insulin to diabetic patients throughout the day via a catheter that is implanted under the skin. They are wirelessly connected to both a monitoring system to track glucose levels, as well as a remote controller designed to communicate with the pump and deliver a specific amount of insulin.
Due to a serious of design problems, Medtronic's MiniMed 600 series models and the MiniMed 780G models have been subject to a series of recalls between 2009 and 2020, after more than 26,000 complaints of involving problems with the insulin pumps were identified.
Lawsuits allege that design defects with the Medtronic insulin pump problems involve a retainer ring, which may fail to lock the insulin cartridge in place. These defects have caused problems with under dosing or overdosing of insulin, which may be responsible for 2,175 injuries and one death.
As a result of the manufacturers' failure to properly design and test these critical drug delivery pumps, a number of Medtronic MiniMed pump lawsuits are now being pursued on behalf of patients of suffered serious injury or death when they received too much or too little insulin. However, since there is no consolidated pretrial proceeding established in the federal court system, the claims are pending before various different U.S. District Judges nationwide.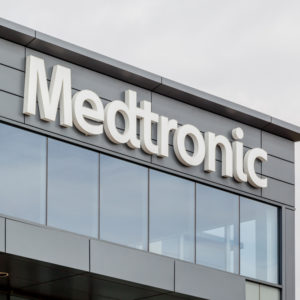 In a court order (PDF) issued in the Western District of Oklahoma on June 9, U.S. District Judge Scott L. Palk granted the manufacturers motion to dismiss a lawsuit filed by Clayton Warmoth, determining that the claims are preempted by the Medical Device Amendments (MDA) to the Food, Drug, and Cosmetic Act.
Judge Palk said the plaintiff in that case failed to state a claim for strict product liability which would be sufficient to survive preemption arguments. He determined that when the MiniMed insulin pump was put into the stream of commerce with approval by the FDA, which categorized it as a high risk device, that prevents claims of manufacturing or design defect and that the lawsuit failed to make proper manufacturing defect claims.
As a result of the finding, the Court dismissed claims for strict product liability, negligence, breach of express warranty and breach of implied warranty with prejudice, meaning those claims cannot be filed again by the plaintiff.
In a separate opinion (PDF) issued on June 13, U.S. District Judge Evelyn Padin of New Jersey dismissed another case brought by Samuel Benn, involving allegations that his wife died due to design defects with a MiniMed 600 insulin pump malfunction. However, Judge Padin dismissed the case without prejudice, meaning it could be amended and filed again.
While the rulings provide insight into how judges are likely weighing federal preemption claims in other MiniMed claims, they are not binding on other individual Medtronic MiniMed lawsuits that are still pending before other judges.
"*" indicates required fields