Medtronic MiniMed Lawsuit Filed Over Wrongful Death from Insulin Pump Overdose
August 14, 2023
By: Irvin Jackson
The brother-in-law of a man who died of a massive insulin overdose has filed a lawsuit against Medtronic over the failure of a MiniMed insulin pump, claiming the device malfunctioned and delivered a week's worth of insulin all at once into the diabetic man, causing his wrongful death.
The complaint (PDF) was filed last week by John Frank, as the administrator of the estate of Michael E. Domanowski, in the U.S. District Court for the Western District of Missouri. The lawsuit blames Medtronic, the defendant, for Domanowski's wrongful death due to problems with the MiniMed insulin pump.
The Medtronic MiniMed insulin pumps are small, computerized devices that deliver insulin to diabetic patients throughout the day via a catheter implanted under the skin. They are wirelessly connected to both a monitoring system to track glucose levels, as well as a remote controller designed to communicate with the pump and deliver a specific amount of insulin.
Due to a serious of design problems, Medtronic's MiniMed 600 series models and the MiniMed 780G models have been subject to recalls in 2009, 2013, 2014, 2017, and 2020, following more than 26,000 complaints of involving problems with the insulin pumps with were identified.
Medtronic MiniMed Insulin Pump Overdoses Lead to Recalls
Most recently, the FDA announced a Medtronic MiniMed 600 series recall expansion in early October 2021, increasing the number of affected devices to half a million.
The Medtronic insulin pump problems involve devices with retainer ring defects, which fail to lock the insulin cartridge in place. These defects have caused problems with under dosing or overdosing of insulin, which may be responsible for 2,175 injuries and one death.
As a result of the manufacturers' failure to properly design and test these critical drug delivery pumps, a number of Medtronic MiniMed lawsuits are now being pursued on behalf of individuals of suffered serious injury or death when they received too much or too little insulin.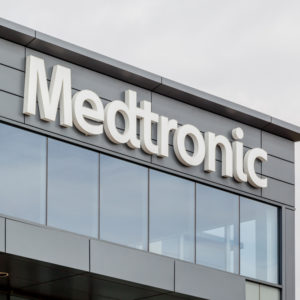 According to the lawsuit filed by John Frank, Domanowski, of Missouri, was implanted with a MinMed insulin pump to help regulate his insulin levels for the treatment of diabetes. The device stored several days' worth of insulin at one time.
On August 9, 2020, the lawsuit indicates Domanowski loaded the device properly with insulin before he went to bed. After he failed to show up at work for several days, police forced their way into his home and found him dead on his floor.
"Upon information and belief, sometime after loadking the insulin pump, the Medtronic insulin pump delivered up to a week's worth of insulin at one time into Michael's body," Frank's lawsuit states. "The large amount of insulin resulted in injuries from which Michael E. Domanowski never recovered."
The lawsuit notes that it appears Domanowski died after suffering significant pain for an extended period of time before dying of severe hypoglycemia. A post-mortem examination found severely low sugar levels throughout his body.
The MiniMed pump used by Domanowski was later recalled due to the risk of malfunction and overdose, the lawsuit notes. Medtronic employees contacted the family within a few days of his death to alert Domanowski to the recall, however, the lawsuit says it was an attempt "to cover their own misconduct."
"The Defendant(s) intentional behavior in sending this notice letter immediately following Michael's death is so repugnant, disgusting, and malicious that it has caused severe emotional distress to all three of Michael's close relatives that were present at Michael's home cleaning up after their beloved Michael's death," the lawsuit states. "The Defendant(s) conduct could not have been worse."
The lawsuit presents claims of product liability, negligence, breach of warranty, infliction of emotional distress, and seeks both compensatory and punitive damages.
"*" indicates required fields