Medtronic MiniMed 630G Pump Lawsuit Filed Over Insulin-Induced Coma, Wrongful Death
April 22, 2022
By: Irvin Jackson
In a recently filed product liability lawsuit, a Las Vegas woman indicates that problems with a Medtronic MiniMed 630G pump put her husband into an insulin-induced coma, and led to his eventual death.
The complaint (PDF) was filed by Gloria Jean Roget on behalf of herself and her deceased husband, Andre Carl Roget, in the U.S. District Court for the District of Nevada on April 19, pursuing claims against Medtronic, Inc., Medtronic MiniMed, Inc. and other entities responsible for the design, manufacture and sale of the defective insulin pump.
Medtronic Minimed 60G pumps are small, computerized devices intended to deliver specific amounts of insulin to diabetic patients throughout the day, via a catheter implanted under the skin. They are wirelessly connected to both the patient's blood glucose meter and a monitoring system to track glucose levels, as well as a remote controller designed to communicate with the pump and deliver a specific amount of insulin.
When functioning properly, these devices and their components mimic the ways a healthy pancreas works by delivering continuous and controlled doses of rapid-acting insulin, 24 hours a day, to match the user's body needs. However, following more than 26,000 reports involving Medtronic Minimed pump malfunctions, the manufacturer acknowledged that certain products sold in recent years may be prone to over or under deliver the programmed amount of insulin.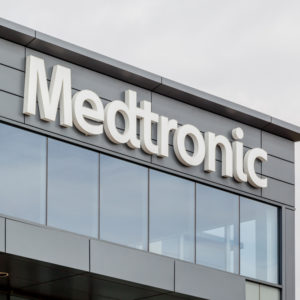 According to the Medtronic MiniMed 630G lawsuit, Andre Roget was diagnosed with type 2 diabetes in 1999 and was prescribed use of an insulin infusion pump. He received the device in January 2019, and used it until he suffered a hypoglycemic episode in May 2020, which led to an insulin-induced coma and his death on May 14, 2020, according to his wife's wrongful death lawsuit.
The same model of insulin pump was recalled in November 2019. However, Roget says neither she nor her husband were aware of the Medtronic MiniMed recall, and she has no memory of ever receiving a recall notice. Certain 600-series MiniMed pumps had a problem with a retainer ring designed to lock the insulin cartridge in place, which could lead to overdosing or underdosing on insulin.
"The collective Defendants, along with their agents and employees, negligently caused the defective insulin pumps to be designed, manufactured, assembled, distributed, and sold to members of the public, and they further negligently failed to remove the recalled infusion sets from the marketplace and stream of commerce after they had knowledge of the defects as well as the recall," the lawsuit states. "Plaintiff, nor the Decedent, had any way of knowing that the Medtronic MiniMed 630G Insulin Pump and Pro Set Infusion Sets that he used on the night of the incident were defective in design, manufacture, and marketing, and that, even when used in conformance with Defendants' instructions, were prone to deliver doses of insulin incorrectly and in life-threatening doses."
The case raises allegations similar to those presented in a growing number of similar Medtronic Minimed pump lawsuits filed since the recall, each claiming the manufacturer knew, or should have known, defects with 630G and other 600-series insulin pumps posed a serious risk for consumers.
Over the coming months and years, as product liability lawyers continue to investigate claims for individuals who experienced problems after a Medtronic Minimed pump failure, the size and scope of the litigation is expected to continue to increase, likely involving hundreds of lawsuits that may be filed in courts nationwide.
"*" indicates required fields