Medtronic Paradigm Recall: Quick-Set Infusion Sets for MiniMed Insulin Pump
July 13, 2009
By: AboutLawsuits
Medtronic Inc. has recalled three million disposable infusion sets designed for their MiniMed Paradigm insulin pumps after discovering that some of them could deliver incorrect doses of insulin, potentially leading to injury or death.
The Medtronic Paradigm recall involves one lot of Quick-set infusion sets, which are disposable plastic tubes used to infuse a diabetes patient from the Medtronic insulin pump. They are usually replaced after three days. Medtronic issued a press release on July 10 alerting users that approximately 2%, or about 60,000 units, from one lot of its infusion sets have a defect that could give too much insulin to the patient.
The affected infusion sets have a lot number starting with "8" marked on the product box label and on each infusion set package, with the reference numbers MMT-396, MMT-397, MMT-398 and MMT-399. The defective infusion sets do not vent air pressure properly when delivering an insulin dose.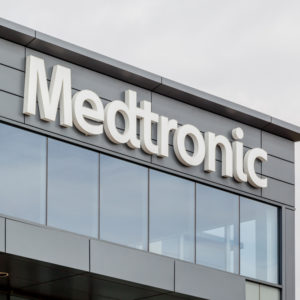 The sets were distributed throughout the United States and to a small number of countries outside of the U.S., such as Germany, Mexico, Brazil, Great Britain, Canada and the Bahamas. There have been no reported injuries related to the insulin pump infusion set recall, but the defect has the potential to cause fatal injury.
Last month, the FDA issued a warning letter to Medtronic about Synchromed and MiniMed pump problems. The agency warned the company that it needed to fix quality control issues in its Puerto Rico plant where the products are manufactured. According to FDA investigators, the plant had a wide range of problems that included lax testing of products for defects, proper record keeping, and employing someone with only a high school education and some special training as a medical expert for determining the danger of defects.
Medtronic is offering patients replacement Quick-set infusion sets for the MiniMed Paradigm insulin pumps in exchange for the defective ones at no charge. However, product liability lawyers who are investigating potential lawsuits for Medtronic insulin pump problems caused by the recalled Quick-set infusion sets, indicate that any units from the recalled lots should be preserved for litigation purposes if a serious or fatal injury has occurred.
Ash

March 5, 2011 at 4:40 am

I recieved my pump from medtronic in 2007. I am a type 1 diabetic going on 20yrs. I first saw a problem with my pump AUG 2008 when i was hospitalized for a 900 bloodsugar. a rep from medtronic came to lok at my pump, reset it and said everything was fie. but it wasn't. January 2009 I was found on the bedroom floor cold as ice. When medics arrived they couldn't tell what was going on and my bloodsu[Show More]I recieved my pump from medtronic in 2007. I am a type 1 diabetic going on 20yrs. I first saw a problem with my pump AUG 2008 when i was hospitalized for a 900 bloodsugar. a rep from medtronic came to lok at my pump, reset it and said everything was fie. but it wasn't. January 2009 I was found on the bedroom floor cold as ice. When medics arrived they couldn't tell what was going on and my bloodsugar would not register. When I woke up from aweek long cma, the Dr. told me that I had a bloodsugar of 1906 and that I should have been dead. Out of all his years of practice he has never seen that and the person lived. Yes i survived a bloodsugar of 1906, but in the process was paralyezed from the neck down. After being in the hospital two weeks came three ad a half months of rehab.I had lost my abilityto do anything ncluding bath, feeding myself and walking. This was January 09, I revcieved papers from Medtronic in October 09 stating the issue wth the tubing and also i noticed the fact that the pump will act normal and sometimes not give you the alarm that say's NO DELIVERY when its not giving insulin. I am just happy to be among the living and have my independance back along wih a new insulin pumthat works grat!

Carolyn

February 23, 2011 at 3:58 am

Today is Feb. 22, 2011..I have just heard about this...no communication from Minimed at all about the faulty infusion sets. Granted we had just moved to a new address in Canada on July 1/09, our mail was forwarded to our new address for 6 months. The e-mail addresses I provided to Minimed never changed and are still current. I am absolutely shocked at this very, very sad and tragic mistake this co[Show More]Today is Feb. 22, 2011..I have just heard about this...no communication from Minimed at all about the faulty infusion sets. Granted we had just moved to a new address in Canada on July 1/09, our mail was forwarded to our new address for 6 months. The e-mail addresses I provided to Minimed never changed and are still current. I am absolutely shocked at this very, very sad and tragic mistake this company has made. My heart goes out to all of you people affected by this. I have been on a pump for 12 years now and have been very pro-pump....not as much anymore. This makes me very wary. After we moved I had problems finding the Paradigm Silhouettes and had to settle for a box of Quicksets until they could order the Silhouettes in. Not even the pharmacy said anything to me. Maybe it wasn't the stress of my move that through my bloodsugars all out of wack. Before too long the Silhouettes came in and I switched back over to them, and everything settled down after that. I am furious that no one from Minimed attempted to inform me of this recall....one of the reps knew I was moving and that my e-mail was staying the same, yet no word. Very shoddy.

Janie G

July 27, 2010 at 12:56 pm

My daughter, who was 8 years old at the time, began having very high blood sugar. We gave her extra insulin and when she didn't respond, we changed her infusion set because we thought there were issues with absorption in the site. Over the next few hours her blood sugar soared and she began vomitting. I gave her a shot of short acting Novolog and water to drink and monitored her. She came down a [Show More]My daughter, who was 8 years old at the time, began having very high blood sugar. We gave her extra insulin and when she didn't respond, we changed her infusion set because we thought there were issues with absorption in the site. Over the next few hours her blood sugar soared and she began vomitting. I gave her a shot of short acting Novolog and water to drink and monitored her. She came down a bit but began climbing again. I then switched her infusion set again- this time with an infusion set from a different box. Her blood sugar became normal over a few hours after that. I went to the endocrinologist's office shortly that and told her what happened and mentioned the recall of the Lot 8 infusion sets (I had gotten an email) and she seemed unaware of it. I always think that I could have lost her that day had I not thought to switch to a different box or if the new box was Lot 8 as well. I have never trusted infusion sets from Minimed ever since and have recently switched to shots and taken her off the pump.

Alison

June 25, 2010 at 2:29 pm

I have been diabetic for 25 years (I am only 27 years old). I started using an insulin pump about 2 or 3 years ago. I have never been hospitalized for DKA in the 25 years until the lot 8 recall. I was using a lot 8 and spent the day in the hospital. The long term effects are imeasurable and I have sever paranioa about my pump. When I entered the hospital I told them I thought the pump infusio[Show More]I have been diabetic for 25 years (I am only 27 years old). I started using an insulin pump about 2 or 3 years ago. I have never been hospitalized for DKA in the 25 years until the lot 8 recall. I was using a lot 8 and spent the day in the hospital. The long term effects are imeasurable and I have sever paranioa about my pump. When I entered the hospital I told them I thought the pump infusion set may have been crinkled, and that was what was documented. A week later I got the recall notice. Because I told the hospital I thought the pump tubing was crinkled, that was the cause the hospital wrote down a lawyer dismissed my case.

Kelley

May 20, 2010 at 6:48 pm

We returned 5 boxes to Medtronic and was told that we would have to pay for another 5 boxes before we would be given our 5 boxes of replacements. To date, we have not been given any replacements, but have been billed for every new shipment received. Is anyone else having this problem. I wrote on my last bill that I was reporting them to the attorney general, but have not pursued that yet.

r.b.

November 19, 2009 at 5:53 pm

My wife was a diabetic for 24 yrs. She got on the pump a couple of years ago and it worked well for quite a while, untill she got the "Lot 8 Quick sets".She,(we) could not keep her blood suger in control and no one could figure it out.We had to test every two hours and I had to stop working because I thought that maybe she was doing something wrong or was'nt doing her blood sugers on time. It was [Show More]My wife was a diabetic for 24 yrs. She got on the pump a couple of years ago and it worked well for quite a while, untill she got the "Lot 8 Quick sets".She,(we) could not keep her blood suger in control and no one could figure it out.We had to test every two hours and I had to stop working because I thought that maybe she was doing something wrong or was'nt doing her blood sugers on time. It was hell !!! In and out of the hospital, no sleep, gloucose gel every other day,shots a couple of times a week or Boluses. When I saw that we were doing every thing right, but the blood sugers were all over the place I got suspicios.I even told my wife that if it kepet up much longer that she sholuld stop useing the pump untill the diabetis center figured it out. I thought maybe it was the insulin, but the insulin was'nt out dated and we keeped it refrigurated. On the 18th of June we had,had a few days of highs and my wife said she had had enough and wanted to go the hospital,(she never liked going to the hospital) so I knew it was bad. She collapsed in the driveway and I had to call an ambulance. The hospital got her on an insulin drip and got the sugers down.On the 20th the doctor said if she went on the pump over night and everything looked good, that she could go homethat next day. I talked to her that night and she was excited to be able to get back home. On the 21st at about 7:30 am I recieved a call from a nurse at the hospital.She said my wife had,had a low blood suger and that they had to give her 2 shots of D-50/60 ??,(glucose) to bring her back up. I knew that was very bad because that is alot of glucouse. So, I asked what her blood suger was when they had last checked it and she told me 9.Then I asked how often they had been doing blood sugers and then she said that she did'nt know because she was'nt actually on that floor ,that she had just been asked to call me. We,(her family and I) still ca'nt get an answer other than,"it was checked according to the orders". So, we asked to see all the records.After not getting anywhere with the doctors face to face. We requested the records in writting. We got a detailed discription up to the date of the 19th. But we ca'nt get the direct orders, or the record sheets for the glucose tests from the 20, 21st. So, I know ther is somethig there. I got the pump while she was in I.C.U. and I found out that she had,had some highs on the 20th and that she Bolused for them. But there was no record after 9:45pm. So, if she had some highs that evening she should have been check often. For her sugar to go down to 9 they must not have been checking it verry often or else they would have been able to catch it in time. She recieved severe brain damage and never came out of the coma.The doctors said there was no chance of her ever becomeing consciuos. I knew she did'nt want to stay on life support as a veggie. So, we pulled the plug.She died on the 9th of July,2009 at the age of 38.Now, after seeing all the recalls for Med-Tronic devises I have become verry angry. Who,(gov.) or what agency is overlooking these companies and products ????? How many people have to die or allmost die before someone will do something. These med. companies have to be held to a higher standard and if it takes longer to get a product out on the market due to testing or finding , "Qaulified" personel than so be it. I am ,"lawyering up and gooing for blood". Now I know that nothing significant will come of all this, but I have to do something. No one will lose there job or be prossicuted, I know that. So, the only thing to do is hit them in the wallet,and hopefully my children can get an education and have a better life.

Roy

November 3, 2009 at 12:19 am

400s 500s 600s. Eventually I was setting alarm clocks to wake me every two hours. I changed infusion sets 2 and three times a day. I finally got a recall notice and a box of replacements and then ZIP. Did Medtronics close up shop or just forget to send the rest of the replacements?

Angie

October 15, 2009 at 7:20 pm

I was hospitalized too for DKA and am having no luck finding an attorney. If anyone has found an attorney to represent them, please let me know.

Howard

October 9, 2009 at 12:20 am

I suffered a near death low blood sugr on 9/1 2007. Went to the hospital and was in ICU for six days; then three months of brain damage rehab. I have permanent brain damage from the damage.

Vicki

October 6, 2009 at 4:13 pm

OMG!!! I thought I was the only one that went to the hospital with DKA. I have had diabetes for 40 years. It does not take much to make me unstable. Thank God I knew what to do. After spending all day with high bs, I was going home to get insulin and syringes to start treatment on my own. I almost did not make it as far as the emergency room. After spending 9 hours with a BS highter than 600 and [Show More]OMG!!! I thought I was the only one that went to the hospital with DKA. I have had diabetes for 40 years. It does not take much to make me unstable. Thank God I knew what to do. After spending all day with high bs, I was going home to get insulin and syringes to start treatment on my own. I almost did not make it as far as the emergency room. After spending 9 hours with a BS highter than 600 and getting vertually no treatment. I finanally left the hospital and went home to take large shots of insulin via syringe. I never did get my bs back to stable until I started using Lantus again. I use 2/3 of my total background insulin of Lantus and the rest on the pump where I can watch it closely. I am afraid to rely solely on the pump. I still have two boxes of the bad infusion sets. If there is a lawsuit count me in.

jamie

October 4, 2009 at 10:59 am

I am furious back in 2008 I started getting really sick my blood sugars were out of control .Then i started getting a no delivery option with my Insulin pump i was using lot eight infusion sets . Minimeds told me it was because i had developed scar tissue and the tubing was being bent on insertion. Well here i am now with now with the sure T insertion wich have metal needles instead of plastic one[Show More]I am furious back in 2008 I started getting really sick my blood sugars were out of control .Then i started getting a no delivery option with my Insulin pump i was using lot eight infusion sets . Minimeds told me it was because i had developed scar tissue and the tubing was being bent on insertion. Well here i am now with now with the sure T insertion wich have metal needles instead of plastic ones and getting the same problem a year later . To top it all off i was never made aware of this recall.

Doug

September 28, 2009 at 1:38 am

I have been a diabetic for 45 years and on a insulin pump for 10 years. I have never had to call a paramedic for low sugar. On May 14, 2009, at work, my sugar dropped to 24. If it weren't for a coworker I could have died. I had problems with low sugar several times before this problem. I had 12 boxes of infusion sets starting with 8. If a class action law suit is started I will join.

Veronica and Bob

September 27, 2009 at 3:45 am

Our son, Bobby, battled with low blood sugars for months, we had paramedics at our house in December, a blood sugar of 26 after we found him. The lows at work were so bad that our younger son had a meeting to teach all the co-workers to use Glucagon. On May 23, 2009 he was killed while riding his motorcycle, no doubt due to a low, since he had eaten and would have bolused. After 8 years as a en[Show More]Our son, Bobby, battled with low blood sugars for months, we had paramedics at our house in December, a blood sugar of 26 after we found him. The lows at work were so bad that our younger son had a meeting to teach all the co-workers to use Glucagon. On May 23, 2009 he was killed while riding his motorcycle, no doubt due to a low, since he had eaten and would have bolused. After 8 years as a endocrinology nurse, I still did not suspect the tubing. I had him decrease the insulin amounts across the board twice. This young man, our beautiful son, is dead at the age of 24 years, 9 months, and 3 days, because low paid, unskilled labor makes a product that determined the health of my son. We are so angry. We too got the recall a few weeks after his death, and found his sets, which were indeed in the listed lot numbers. We definitely want to be part of a suit. That Mini-med would take this so lightly, even the CEO stating that no problems have been noted with this, is reprehensible. They should be held accountable. They would not be so cavalier if they lost a child. We want to know what we can do to join in this suit. THEY MUST BE HELD ACCOUNTABLE!!

Arleta

September 19, 2009 at 6:37 am

I have been hospitalized four days (3 of those in ICU) suffering from DKA and dehydration. Everything else including heart disease, kidney problems and much more followed and I am still recovering. I know my condition was due to the use of 8" recalled Medtronic infusion sets, but don't seem to find an attorny who will take my case. I was explained "Bush signing one of his lates laws while in admin[Show More]I have been hospitalized four days (3 of those in ICU) suffering from DKA and dehydration. Everything else including heart disease, kidney problems and much more followed and I am still recovering. I know my condition was due to the use of 8" recalled Medtronic infusion sets, but don't seem to find an attorny who will take my case. I was explained "Bush signing one of his lates laws while in administration prevents such claims on defective products. I need to know any lawyer who will take my case. I have accumulated significant medical bills as a result of that.

Richie

September 16, 2009 at 9:35 pm

I was having massive problems at first trying to get my blood sugars low. I changed my infusion site numerous times with mostly bad results. I had bad episodes of lows and if your are a diabetic you can understand waking up in a sweat at three am!! Bottom line is I sorry that I switched from Animas to Medtronics. Well sent back at their request 12 boxes from lot eight, believe this i am still wait[Show More]I was having massive problems at first trying to get my blood sugars low. I changed my infusion site numerous times with mostly bad results. I had bad episodes of lows and if your are a diabetic you can understand waking up in a sweat at three am!! Bottom line is I sorry that I switched from Animas to Medtronics. Well sent back at their request 12 boxes from lot eight, believe this i am still waiting for my replacements. My experience with them has all been bad. They need big fines imposed on them. The sales team are liars and cheats. Tricked me into switching to them from Animas what creeps. I have had nothing but problems since.

Laurie

September 13, 2009 at 6:13 pm

My boyfriend, was wearing an insulin pump the night he died. He also was using the lot 8 infusion set. Unfortunately we didnt know this at the time.. My guess is that he got low and never woke up. Not sure now what can be done. Will have to be looked in to.

Patrick

August 27, 2009 at 5:06 pm

I have had the same problems as well....i also have addissons disease and i was fighting dehydration several times a week b/c my sugars were so so high!! we need a class action suit. NOW!!

Susan

August 25, 2009 at 3:03 am

I have had similiar episodes as the ones posted. I have contacted Minimed in regards to No Deliverys on my pump several times, and constant highs and lows that were unexplainable. The frustrating part of this is keeping my blood sugars in control because I am still using the lot 8's. Minimed won't send me my new supply order because they frankly don't have any to send. They keep advising me to st[Show More]I have had similiar episodes as the ones posted. I have contacted Minimed in regards to No Deliverys on my pump several times, and constant highs and lows that were unexplainable. The frustrating part of this is keeping my blood sugars in control because I am still using the lot 8's. Minimed won't send me my new supply order because they frankly don't have any to send. They keep advising me to stop using the lot 8's but they can come up with every excuse in the book not to ship my supplies except for the truth that they don't have any! So in the meantime I am taking my life in my hands and hoping and praying that the worse thing that will happen to me is that my sugars will be a little out of control. HA! Do they realize the damage on my body that this will cause for the out of control sugars. There was another posting about a malfunctioning pump...I also had a similiar situation where they stated that my pump was malfunctioning and little over a month and a half later I received the voluntary recall notice. Voluntary? If it was voluntary then why are they advising everyone who calls in to stop using the lot 8's? It's not voluntary, they are unsafe and they are risking people's lives ...but not doing anything about it. My family deserves to know that I am going to wake up in the morning and not have a fatal car accident due to an insulin overage. I truly hope that there are attorneys out there that can stand up for all of these families that have lost time off work, have excessive medical bills, gone through serious injuries, trauma from worrying about using lot 8's to keep yourself alive, and for those families may God Bless them and those family members they have lost. I truly want to be apart of this lawsuit against Medtronic Minimed!

David

August 22, 2009 at 3:50 am

I need to start this when I first noticed the problem on November 17 2008 late at night I asked someone to drive me to the emer room because of low blood sugars ,there they made me it more got it back up and sent me home I woke up with parmedics the next day so off again they did the same feed me pie this time they told me again to eat more I wasn't going through this again so I set my alarm for 2[Show More]I need to start this when I first noticed the problem on November 17 2008 late at night I asked someone to drive me to the emer room because of low blood sugars ,there they made me it more got it back up and sent me home I woke up with parmedics the next day so off again they did the same feed me pie this time they told me again to eat more I wasn't going through this again so I set my alarm for 2am a ate a peanut butter and jelly,thats the last I remember my doctor called medtronic and told them my pump malfunctioned they blew that off and said that I said that I had a ekg with my pump on All my doctors know I am on the pump and when I called them they wanted me to mail the old pump within 3 days or I would be charged $5000.00 I talked to someone else and he took all the information down but come to find out it never was sent,so here I am with the lot 8 thing . I had to go do the same thing again and made sure that he sent it . I told him also you blew it off about my pump malfunctioned what about the 8 boxes of lot 8 quick sets I have . I got a letter back from them and they said I sorry I had a problem with there products. I had one lawyer drop the case because no long term ingury . I guess if the pump tries to kill you 3 days in a row thats OK, I also had one say it would have been better if it did for my family

Donald

August 19, 2009 at 8:37 pm

My 14 year old son missed 50+ days of school last year and we took him to the Dr. several times during this period. All based on irratic bgl numbers and keytones. The amount of school missed forced the schoold district to threaten use of the Becka Law which can prosecute a parent for allowing too many absenses. My son suffered from sever headaches and stomac aches. If there is to be a suit I w[Show More]My 14 year old son missed 50+ days of school last year and we took him to the Dr. several times during this period. All based on irratic bgl numbers and keytones. The amount of school missed forced the schoold district to threaten use of the Becka Law which can prosecute a parent for allowing too many absenses. My son suffered from sever headaches and stomac aches. If there is to be a suit I will participate. Otherwise I am going to approach sueing on an individual basis

S. Rounds

August 19, 2009 at 7:59 pm

During the months of May and June 2009, I had started up my cycle of entering my summer car shows. I noticed that I was getting very high during these car shows (over 200-250), which was odd, as during prior shows I would tend to get low due to the energy I was expending preparing my show car at these events (waxing, polishing and buffing the car). Normally I would set a temp basal of 50-75% dur[Show More]During the months of May and June 2009, I had started up my cycle of entering my summer car shows. I noticed that I was getting very high during these car shows (over 200-250), which was odd, as during prior shows I would tend to get low due to the energy I was expending preparing my show car at these events (waxing, polishing and buffing the car). Normally I would set a temp basal of 50-75% during show prep to avoid these lows (which worked fine during the 4-day January Sacramento Autorama car show (elevation of 200 ft., where I won 1st Place). But this spring things changed. I had to run my temp basal at 125% at an El Dorado Hills car show (elevation 1,200 feet) and 150% at a Rancho Cordova show (elevation 300 ft) and Maxwell show (elevation 500 ft). At the time, I attributed these weird high basals to the high temperatures at these events (near- or over-100 degrees). I started wearing my Minimed Paradigm pump in an insulated Blackberry PDA case (Minimed offers no such insulated case for pumps), but noticed that the insulated case had no effect on my high-temperature-low-elevation blood-sugar levels. I contacted the manufacturers of my insulin (Apidra) and notified them that I wanted to return my insulin, as heat, I thought, was evidently causing the partial failure of my insulin. They told me that they had never heard of this problem before, and that they would like me to send the insulin back to them. This contact with the manufacturer happened a week before July 4th. They told me to wait for the receipt from them of special insulated RMA shipping containers, so on July 4th I had still not returned the insulin to them. Note that I was normally not having a problem with my blood-sugar levels (my prior A1c test was 6.9). I live at an elevation of 3,000 ft., on a mountainside. On July 4th, I went down to Fry's Electronics in Sacramento (200 ft. elevation) to buy some electronics. I noticed that my blood sugar went up at the store, and took some extra insulin to accommodate my high blood sugar levels (it was hot again that day). I noticed that I was trending slightly down in blood sugar after being at the store for about 2 hours (my glucometer said 75), but I was ready to head home to cooler temperatures, so I ingested 4 Glucotabs, an unusually large amount, as I wanted to be especially careful not to get low while I was driving (two Glucotabs normally raises my blood-sugar at least 25 points, so four should have raised me from 75 to 125-175). I waited 20 minutes in the store, noticed that my glucometer was indicating a blood sugar rise (it was up to 85) and then headed back up the hill towards home in Camino. When I got to Placerville (about 1.3 hours later) at an elevation of 2,100 ft., 5 miles and a 1,000 ft. down the hill from home, I was so low that I had no cognizance of my low blood sugar. My CGM was set to alarm at 75, but I dropped so fast that I was completely unaware of its alarming. At a curve in the local freeway, Highway 50, my car (a 2007 Mazda RX-8) drifted left from the fast lane and sideswiped the concrete center divider. The left-front and left-rear wheels were bent, the car's left hubs (where the wheels attach to the car) were bent, and various other suspension parts were stressed/bent. The left side of the car had minor scrape marks on the front and rear wheel wells and front and rear mud flaps, all the way through the paint to the underlying ABS. Fortunately, only the bumper panels were involved (i.e., the front of the front wheel well, and the back of the rear wheel well). Oblivious to the car damage (I do remember, but just barely, hitting the center divider), I did not pull over to inspect for damage (remember that this is a new car for me, which I scrupulously maintain, and that I'm a real car guy), and I continued up the hill towards home. Other drivers on the highway called 911 to report my erratic driving. I drove right past the off-ramp for my house (at 3,000 ft.), and was continuing up the hill towards South Lake Tahoe. At an elevation of 4,000 ft. (Pollock Pines), the CHP managed to get me to stop. I was driving erratically in the slow lane at a speed of 10 mph. The paramedics, who were called to assist me by the CHP, reported a blood sugar of 30 on their glucometer. They gave me something intravenously, which brought my blood sugar up rapidly. They wanted to take me to the hospital, because "extreme lows can cause brain damage", but I refused, had the CHP call my wife, and she came and picked me up. At this point, I received the first letter from Minimed explaining the "Lot 8 catheter problem". I checked my partially used box of catheters, and the catheters were lot-8 and had the recalled letter code sequences on them. I immediately realized that the problem wasn't high heat deactivating my Apidra insulin, but the fact that the high heat was always (in my case) accompanied by a lowering of elevation. I live halfway up the Sierras, and am constantly driving up-and-down through elevation changes of 2,000-7,000 feet. If only I had been told of the defective catheters earlier! I did not return the insulin to the manufacturer, and started using the replacement catheters sent to me by Minimed. I have done some traveling from my 3,000 ft. elevation to Sacramento (100 ft.) and to North Lake Tahoe (7,000 ft.), and have noticed that my unusual high and low blood sugar readings have now been eliminated while using the lot-8-replacement catheters sent by Minimed.

Mr. B

August 17, 2009 at 10:26 pm

I too rely on these infusion sets and I trust that they have been thoroughly checked and then certified by a quality control. Last year for St. Patrick's Day my wife and had the good fortune of being in Ireland for a business conference my wife attended. She is an executive, therefore her employer paid for everything […that is the great fortune.] One evening while I was sitting in the lounge [Show More]I too rely on these infusion sets and I trust that they have been thoroughly checked and then certified by a quality control. Last year for St. Patrick's Day my wife and had the good fortune of being in Ireland for a business conference my wife attended. She is an executive, therefore her employer paid for everything […that is the great fortune.] One evening while I was sitting in the lounge with her team mates and all of us drinking wine or what ever, I seemed to have blacked-out. I had been experiencing a rapid series of failure of the infusion sets, more so than I had expected, on top of many bouts of hypoglycemia which I had written this off as jet lag and the resetting of my personal time zone and the pumps timing. Three months prior, my wife had to call paramedics due to my extreme low sugar which had just appeared out of the blue. Infusion set? On the evening that my lights went out in Ireland, I only remember gaining cognitive ability after someone gave me a sugary soda. Please note that my wife was in a meeting and this all transpired while she was not there and she in fact was the one who ultimately gave me the soda, albeit an hour after I blacked-out. As it turned out, there was a police event with that very evening in that resort and the police had said that I was incoherent and therefore I was drunk. They had taken me up to our room and it was there that my wife gave me the soda. My point is that I was not drunk! …I was hypoglycemic. I had been using these darn re-called infusion sets MMT-396, 397, 398, 399. The police had commented that I was resistant to their approach and they had considered hauling me away. I guess that in a country that is saturated with drug users, that is what they expect to see and then, seeing is believing. Talk about short sighted. When I have low sugar I am always resistant to anyone helping me. I feel vulnerable because I cannot think clearly. This may seem to be a fatal flaw in my psychology, but I truly feel vulnerable. My wife was asked to leave the conference by the company CFO and then based upon my actions he would be seeking her dismissal. Rude no dought, arrogant with certainty, but mostly just a stupid fool is my response to his action. We left that night and 10 hours later I had a grand meltdown by another major hypoglycemia. I was saved by my wife and Chocolate! I went through so many inserters that I was running out and had another week to spend in Europe. Seven more days with only 2 cannula, should normally be enough to get me home. Well nothing was normal about this trip. The batch of inserters I had taken to Europe had all been bad therefore I used the last one three days before coming home. Medtronic was contacted and they refused to send any infusion sets to Europe. My wife had flown to another U.S. city for business four days prior to me departing Europe. She was summoned to her company's North American corporate head quarters several days later were she faced a review based upon my actions. Please note that this is an Irish international powerhouse that does not let women lead, it's a man club, and they routinely throw parties that provide booze and faux gambling. I suppose they think everyone is a drunk. With-in a matter of days she was jobless based upon my actions and other political jive that had been fabricated. I currently have only MMT-397 infusion sets left and I believe that I can go to my supplier and pull the records of sets that were sent to me over the years. Then I could document the type of infusion sets I was using. I wonder if my wife and I can use this to prove our case against her previous employer …and yes a law suit has been filed by her against that company and now I wonder if I can file a suit too. I may be looking to hire counsel.

Terrie

August 16, 2009 at 7:36 pm

my husband has been hospitalized 2 or 3 times in the last 18 months and 'up' and 'down' so much its been a nightmare. then this big push to return infusion sets by supplier. Yes I'd like to know if theres a lawyer.

Debbie

August 14, 2009 at 5:29 pm

My 28 year old son was diagnosed with Type 1 Diabetes at the age of 18 months. He went on his first minimed pump when he was 16 years old. He is now on his 4th pump. On July 11th he was taken to the ER by the paramedics after passing out and having a seizure. He had been trying to get his blood sugar down for the previous 24 hours which has increasing climbed to over 600 even tho he kept boulu[Show More]My 28 year old son was diagnosed with Type 1 Diabetes at the age of 18 months. He went on his first minimed pump when he was 16 years old. He is now on his 4th pump. On July 11th he was taken to the ER by the paramedics after passing out and having a seizure. He had been trying to get his blood sugar down for the previous 24 hours which has increasing climbed to over 600 even tho he kept boulusing insulin. When he started having the seizure his blood sugar reading was 85...a good count. After feeling "low" we tried giving him pepsi since we were at a graduation party and not close to home. He was unable to swallow and began to choke before he started the seizure and finally vomited. Thankfully there was a paramedic and the party who took over and called for an ambulance. He was transported to the hospital and they were baffled at what had happened. We too threw out the insulin thinking something must have been wrong with it and he changed his sites. A week later he received the letter from medtronics. Our family spent the week agonizing over what had happened and worrying it could happen again at any moment since we couldn't figure out a reason for this problem. After dealing with Type 1 diabetes for over 26 years we have always been able to figure out "in hindsight" what may caused a high or low blood sugar or reaction. This was so stressful and confusing until we got the letter. I was so relieved to "have an answer" at first but now worry about the reliablility of this equipment. If this happened once can it happen again. We were very fortunate and thankful that Kris rebounded from the seizure like he did. He experienced headaches for weeks afterwards and his blood sugars were erratic. HE seems OK now but what long term affect does this have on him?. Where do we go from here? The pump has been such a positive change in his life it would be devastating to go back on multiple injections but this is scary!!!

Allison F.

August 12, 2009 at 3:47 pm

I am still in college and looking to find a lawyer to help with either a class action lawsuit or a personal lawsuit against Minimed. I have stories similar to all of those posted below. People do not realize that the damage done to us can be irreversible. Minimed needs to compensate us somehow for this injustice. Please help if you can!

Betsy

August 12, 2009 at 3:25 am

I finally let my 14 year old daughter get on the pump april before last and she stayed in constant ketosis . Missed 67 days of school and i had to check her out about another 30 or more times. Her blood s to myself when the previous person said they threw away one bottle of insulin... Try about 10 or more , numerous tubings and constantly changing site. Doing everthing the endo would say to a[Show More]I finally let my 14 year old daughter get on the pump april before last and she stayed in constant ketosis . Missed 67 days of school and i had to check her out about another 30 or more times. Her blood s to myself when the previous person said they threw away one bottle of insulin... Try about 10 or more , numerous tubings and constantly changing site. Doing everthing the endo would say to and i am a nurse so i knew what to do .We just kept trying to hang in there with the pump but i finally started telling people this pump is killing her. I had fought going on the pump for 3 years because i am a nurse and have seen what a man made machine can do to people. (Bolus them) The first thing you hear when you enter a hospital hall is an infusion pump beeping. I was afraid to trust them and apparently i was right. It damaged her physicaly and psychologically in ways too long to and personal to even begin to tell would take pages . When we got that pathetic i'm so sorry card from the pres of the company i was livid.and called them.. I would so love to make them pay for God only knows what king of damage being in ketosis for most of a year will cause long term. I kept yellling at her thinkilng maybe she is doing something wrong but between me and the school nurse she was always with one of us. She desperately wanted some freedom at fourteen and thought the pump would give it to her and all it did was make me an armoured guard . I pulled her off of at the first of april . We got our letter the same day every one else did. Why did the previous person say the fda approved and no one can sue. How does that have anything to do with it. I refused to send my tubing back in case it was needed for evidence but they sure wanted it back - so it couldn't hurt anyone else... right. Thank God I pulled her off the pump when I did.

Amy

August 7, 2009 at 7:05 pm

My 10 year old has had major problems the last couple months with what we thought was the pump. We called Medtronic several times where they tried to "troubleshoot" the pump over the phone. They never found anything wrong. I distinctly asked them how they can tell if the basal dose was getting into the blood stream, and they said they have no way of knowing. Now I hear about the recall and realize[Show More]My 10 year old has had major problems the last couple months with what we thought was the pump. We called Medtronic several times where they tried to "troubleshoot" the pump over the phone. They never found anything wrong. I distinctly asked them how they can tell if the basal dose was getting into the blood stream, and they said they have no way of knowing. Now I hear about the recall and realize we have been using those sets, which we order 5 boxes at a time, for a long time! His A1C had gone up to 7.9 and our doctor even made us come in because they thought WE might be doing something wrong! The rollercoaster of blood sugars is now over, but I am sick with worry over what this has done to my son. I am very angry!

Chris

August 6, 2009 at 11:13 pm

I've been on the Medtronic insulin pump for 20+ years and this is my 6th Medtronic pump. I have never had an A1c over 7.3. over the last 6 mos. my A1c's went up to 8.0! After finding out that I had been using "recalled Lot 8 quick-sets", I was appalled as all these posters are. It's been horrendous with the roller coaster ride I've been experiencing. Sugars going down in to the 40's. I even thr[Show More]I've been on the Medtronic insulin pump for 20+ years and this is my 6th Medtronic pump. I have never had an A1c over 7.3. over the last 6 mos. my A1c's went up to 8.0! After finding out that I had been using "recalled Lot 8 quick-sets", I was appalled as all these posters are. It's been horrendous with the roller coaster ride I've been experiencing. Sugars going down in to the 40's. I even threw a bottle of insulin out because I thought that was the problem. Fortunately, I saved a box of these infusion sets. I consulted a personal injury lawyer and he says, since the FDA approved this, we don't have a case. Be careful about "loan-shark" lawyers. My sympathies to those who lost a loved one and for those that endured a hospital stay.

shannon

August 6, 2009 at 8:48 pm

i had the same problems . ive been diabetic for 15 years and never once had a sugar so low that i had to be awakened by EMS working on me with my 9 year old son watching. i was so sick i almost lost my job and i was pregnant and my daughter was delivered early due to "unexplained high sugars". i went on the pump to better control my sugars and now i think about what damaged was done to my body tha[Show More]i had the same problems . ive been diabetic for 15 years and never once had a sugar so low that i had to be awakened by EMS working on me with my 9 year old son watching. i was so sick i almost lost my job and i was pregnant and my daughter was delivered early due to "unexplained high sugars". i went on the pump to better control my sugars and now i think about what damaged was done to my body that i wont see til years down the road

Thomas

August 5, 2009 at 9:20 pm

I have had 3 new pumps since September 2007 and have had numerous low blood sugar incidents since then, some requiring hospitalization and ambulance transport. From one of the replacement pumps I copied its history, which recorded a large amount of insulin being dispensed throughout the night while I was sleeping. The manufacturer's response was "this never happens." In April 2009 the manufactu[Show More]I have had 3 new pumps since September 2007 and have had numerous low blood sugar incidents since then, some requiring hospitalization and ambulance transport. From one of the replacement pumps I copied its history, which recorded a large amount of insulin being dispensed throughout the night while I was sleeping. The manufacturer's response was "this never happens." In April 2009 the manufacturer blamed erratic doses on a CT scan, which does not affect the insulin pump. On July 9 my wife found me thrashing around on the living room floor because of a low blood sugar incident; after I had been stabilized by ambulance personnel and taken to the emergency room, the nurse could not get a temperature reading and had difficulty obtaining a blood sample. Two days after this I received the recall notice. Needless to say, I and my wife are beyone paranoid about my continued use of the insulin pump.

Lynn

August 3, 2009 at 9:30 pm

I have sufferred symptoms similiar to many of you. I was in the intensive care unit on an insulin drip last April and was poked and proded for several days with a discharge summary of hyperglycemia-pump malfunction. When I finally received notice of the recall and demanded reimbursement for my medical expenses, Minimed has put me through the ringer demanding written statements. bills, receipts, [Show More]I have sufferred symptoms similiar to many of you. I was in the intensive care unit on an insulin drip last April and was poked and proded for several days with a discharge summary of hyperglycemia-pump malfunction. When I finally received notice of the recall and demanded reimbursement for my medical expenses, Minimed has put me through the ringer demanding written statements. bills, receipts, insurance EOB's etc. It will cost me hundreds of dollars to print all my medical records. This is open and shut to me, does anyone have any suggesstions on how to handle this. I just want what was taken from me!

Stan

August 3, 2009 at 6:45 pm

I've been taking insulin since 1964. I have no serious complications associated with having Diabetes for this many years. When I go to the MD for check up he brings in the Interns for educational review as I too have an analytical scientific college level background and we discuss issues and resolve choices for the best possible quality of life. Three years ago I switched from shots to the Medtron[Show More]I've been taking insulin since 1964. I have no serious complications associated with having Diabetes for this many years. When I go to the MD for check up he brings in the Interns for educational review as I too have an analytical scientific college level background and we discuss issues and resolve choices for the best possible quality of life. Three years ago I switched from shots to the Medtronic pump. I had the initial individual basal challenge set up with some what predictable control issues at first. Success came with my MD-Diabetic Specialist assistance; we were seeing better control results for apx. two years --until the Winter of 2008. Then for some unknown reason my blood sugar levels were sporadic and my statistics were not showing any assignable trends except the pump was not working. I was feeling horrible and my job performance was drastically affected. During this time, I called Medtronic many times about my Medtronic pump and followed their advice. Still these attempted corrective actions did not work. My blood sugars were out of control from highs to lows. I was using the Paradigm Quick Set MMT-399, lot 8200422 and others with the "8" lot designation. I counseled with my boss told him of my diabetes issues and two weeks later lost my job. I quit using the pump and went back to four shots a day early 2009. I felt better and experienced vast improvement. I have not gone back to using the pump. I received the July 2009 notice of recall and request me to return any and all of lot #8… in the mail. Upon receipt, I contacted Medtronic and spoke to their Customer Service person again whom acknowledged all our 2008-2009 prior conversations noted on their computer files about the defective pump issues and with letter in hand I now have an identifiable root cause. I request Medtronic refund my money back in exchange for the Lot #8 product I still posses and they have admitted as defective. I am disappointed in Medtronic intentional delayed refund response action, their Quality Assurance, and most of all ANGRY at the FDA system for letting something like this happen! Just think, if this were a USDA-FSIS product like Jack in the Box, Hudson, TAV, there would be a major recall initiated, immediate Front Page News issued across the USA, all Medtronic business would be placed on HOLD; all "lot 8" product would be immediately retrieved ASAP with exchange for acceptable product or customer refund. Think back to those past food incidences--third party auditors (like FDA Compliance) immediately deployed documenting /verifying returns against production records to assure all defective product is retrieved with a sence of containment urgency would be done by now. But no I see some Medtronic Quick-set product for sale today on EBAY. What a joke. Wake up America and FDA! I hope Medtronic sends my requested refund soon or they will have to count me in with this group loaded with science based facts,,,,, not just emotional liable attorney hype with the only business vision to sue for profit against Medtronic mistakes without fixing the real problem(s).

Kara

July 30, 2009 at 11:30 pm

Minimed's negligence is inexcusable!! Not only are they placing diabetics at risk from a subpar product, they are also demanding the return of a product and not immediately supplying a replacement. APPARENTLY, they have NOT manufactured enough of the infusion sets to replace the ones returned! This is a lifeline that requires immediate and continual use. It's like a doctor telling you "Oh we're[Show More]Minimed's negligence is inexcusable!! Not only are they placing diabetics at risk from a subpar product, they are also demanding the return of a product and not immediately supplying a replacement. APPARENTLY, they have NOT manufactured enough of the infusion sets to replace the ones returned! This is a lifeline that requires immediate and continual use. It's like a doctor telling you "Oh we're going to place your pancreas/heart/liver in this box for a few days or weeks and we'll send another one to you sometime soon." Who's showing accountability for this and who's to say the replacement won't have the same risks???!!! Also, who's absorbing the costs of the hospitalizations, syringes and additional insulin required while you WAIT(with no answer) for the big arrival of a product that no one knows when to expect!!!!!!!!!!!!!!!!????

Tara

July 30, 2009 at 7:22 pm

I am dumb-founed to think that those of us that have been so horribly effected by these defected infusions sets are not being given the same legal rights as those who had close-to death experiences/long tern effects. Don't the attorneys know that for every high blood sugar episode kidney cells are killed....and don't regenerate. I was treated in the ER, and will now have to wear glasses because of[Show More]I am dumb-founed to think that those of us that have been so horribly effected by these defected infusions sets are not being given the same legal rights as those who had close-to death experiences/long tern effects. Don't the attorneys know that for every high blood sugar episode kidney cells are killed....and don't regenerate. I was treated in the ER, and will now have to wear glasses because of 3-4 weeks of blood sugar 300-600 and even higher. I can't tell you how many times my meter read "HI" (which means over 600) over the last month or so. I have been using the lot 8 infusion sets. I also thought that my sites were probably bad. Hearing my 7 year old son saying, "Mommy, I don't want you to die" was heartbreaking. If these attorneys only knew how horrible weeks of high blood sugar makes you feel, and understand the irreversable damage it does to your kidneys; they would be more likely to represent us in a lawsuit. I feel so very blessed that I didn't go into a coma or die. I've always been told ( by doctors ) that blood sugar over 300 is high enough to put anybody in a coma. My ketones were exremly high during this time. The vomiting and nausea was awful. Because of all the ketones in my urine, i developed a boil ( the size of a large pecan) in my grion area. That was in June....it still hasn't completely gone away. Needless to say, this caused weeks of problems with intamicy with my husband. According to the research I did regarding product recall lawsuits , not only are we entitled to something for pain, stress & trauma; but our family should also be entitled to something if it has caused problems with our relationships. I am not a greedy person; nor am I sue-happy. But feel like those of us who had to endure this should be entitled to something. I need an attorney that is willing to stand up for me and my rights.

Elaine

July 30, 2009 at 1:23 pm

My husband, a self employed painting contractor and a pumper for approximately 3 years, lost consciousness while driving his commercial cube van to work on the morning June 25, 2009. Minutes prior to leaving the house his BS reading on his BD Meter was 161. He drove approximately 10 miles down the road, before his truck crossed over the road into oncoming traffic and struck the guard rails. (Th[Show More]My husband, a self employed painting contractor and a pumper for approximately 3 years, lost consciousness while driving his commercial cube van to work on the morning June 25, 2009. Minutes prior to leaving the house his BS reading on his BD Meter was 161. He drove approximately 10 miles down the road, before his truck crossed over the road into oncoming traffic and struck the guard rails. (The insurance company opined his commercial van as damaged beyond repair). When the EMT's arrived a short while after the incident, his BS reading was 24! He was stabilized and evetually was driven home. Not knowing about the problems with Lot 8 infusion sets, he left his pump in place after the incident. Later that day, at approximately 2 pm he experienced yet another major hypoglycemic attack and was rushed to the hospital ER via ambulance, where he was admitted for testing and observation due to haed injury sustained during the MVA. He made the decision to discontinue use of the pump after this incident. He had been experiencing major problems with low blood sugars for several months prior to this incident. Insomuch as he had discontinued use of the pump, we did not read the e-mail from Medtronic announcingthe recall until the evening of 7/29/09. We immedicate checked the 7 boxes of infusion sets in our possession and found that the lot numbers for every one of them began with the number 8! At least now we know what caused this potentially fatal adverse event.

Ron

July 29, 2009 at 10:54 pm

My 22 year old son ended up in a diabetic coma after flying to NY. He went to sleep after the flight, which we believe caused an air pressure change and the malfunctioning of the infusion set (lot 8). He went extremely low due to increased insulin and would not wake up the next morning. We had to call EMS who rushed him to the emergency room at Belleville hospital. While waiting for EMS he st[Show More]My 22 year old son ended up in a diabetic coma after flying to NY. He went to sleep after the flight, which we believe caused an air pressure change and the malfunctioning of the infusion set (lot 8). He went extremely low due to increased insulin and would not wake up the next morning. We had to call EMS who rushed him to the emergency room at Belleville hospital. While waiting for EMS he started having convulsions and his breathing was becoming frighteningly shallow. If my other son (who is 21) had not been in the room with him and called 911 quickly, he more than likely would have died within the half hour. The "voluntary" replacement sets arrived the day he was flying. Ironically, he was in NY to attend a Yankee-Tiger game that was part of a package we won at the JDF Charity Ball in Michigan.

ABBEY

July 28, 2009 at 4:50 pm

I have been on a medtronic insulin pump since december of 2000. i switched to the paridigm pump in dec of 2007. since then my a1c has done nothing but get higher and higher my most recent a1c was 9.8%. i have been calling medtronic since Jan 09 stating that these infsuion sets were not working right, They insisted every time that it was operator error and that i needed to change the site mor o[Show More]I have been on a medtronic insulin pump since december of 2000. i switched to the paridigm pump in dec of 2007. since then my a1c has done nothing but get higher and higher my most recent a1c was 9.8%. i have been calling medtronic since Jan 09 stating that these infsuion sets were not working right, They insisted every time that it was operator error and that i needed to change the site mor often. i am absolutley disgusted with medtronic and refuse to ever use there product again or return the unused lot 8 quick sets

Dan

July 28, 2009 at 12:46 pm

My girlfriend was admitted for DKA, dehydration and projectile vomiting a couple of months ago. A couple of weeks ago I woke up in the middle of the night to find her dying from low blood sugars as a result of Medtronics's defective Quick Set Infusion.

tiffany

July 28, 2009 at 2:17 am

my mom went into a diabetic coma due to the pump malfunctioning.....then had a stroke...and was hospitalized for 4 days and cannot walk or talk properly.....she has speech theropy, physical theropy, and occupational. it has put my family through alot....my dad hasnt been able to go back to work bc she cannot be left alone at any point.....all bc of the insulin pump malfunctioning!

Joe

July 27, 2009 at 8:38 pm

My 18 year old son had a seizure July 4 at 10am. We rushed him to the Hospital, His BS was 69 at the time. All tests were performed with no problems found. His endo thinks it was a diabetic seizure. He also was using the Lot 8 sets. I would love to see a class action suit against MM.

Edith

July 27, 2009 at 2:26 pm

My husband Jim, also experienced severe highs and lows with his blood sugar...He was also using the recalled 8- series..We could not understand why this was happening because we were told that the pump would prevent such wide swings in his blood sugar...We are really disappointed that a company we had such faith in for the well being of my husband has such low standards...Trust was what we had..[Show More]My husband Jim, also experienced severe highs and lows with his blood sugar...He was also using the recalled 8- series..We could not understand why this was happening because we were told that the pump would prevent such wide swings in his blood sugar...We are really disappointed that a company we had such faith in for the well being of my husband has such low standards...Trust was what we had..now we fear the product and possible future complications..What guarantee do we have that this will not happen again...and will he survive another incident such as this...My husband means the world to us...and to think Medtronic placed him in severe danger with a defective product...something should be done about this...

Andrea

July 26, 2009 at 4:23 am

I had lot 8 infusion sets that I sent back and one person said dont send them back and accept the replacements if I want to participate in a class action law suit. I saved a box and some lose ones. What else am I supposed to do? I need them and they were paid for and they wont return the money to you. I suffered high blood sugars over 500 not knowing why. I would test 8 to 12 times a day and had [Show More]I had lot 8 infusion sets that I sent back and one person said dont send them back and accept the replacements if I want to participate in a class action law suit. I saved a box and some lose ones. What else am I supposed to do? I need them and they were paid for and they wont return the money to you. I suffered high blood sugars over 500 not knowing why. I would test 8 to 12 times a day and had to do a self injection with a syringe several times. My doctor and I had questioned everything I did for several months because I was so high and dehydrated. I had blurry vision my averages for my A1c were higher I had nausea, fatigue and disorientation I called medtronics and asked how long has this been going on and the person told me a few weeks. I told her that I had some Lot 8 boxes from a previous order 3 months before this last order so it has been longer then a few weeks. It would be nice to have gotten an honest answer. I now have gotten my sugar level averages down since they sent me som new sets. I think they should be sending you all of yor replacements back to you at once since they have already been paid for and not evrey 3 to 4 weeks as they said they were going to.. This has been pretty scarry and the stress of not knowing what I am doing wrong and always feeling so crummy!! I hope they have fixed the problem. I am lucky to still be alive!

Lori

July 24, 2009 at 9:52 pm

My husband was using all lot 8 infusion sets and was wondering what was wrong with his diabetic control. He died March 12, 2009 from diabetic ketoacidosis. Wow. I was shocked when I opened the letter for him after his death and found out about the recall. Talk about too late! I still feel the sting from that letter knowing that the mistake of the company killed my husband.

David

July 24, 2009 at 5:35 pm

Two comments: 1) I have been using these products for several years and have noticed over time that more than 2% have been defective because there has been over delivery of insulin or very little if any at all; I would notify Mini Med and they would have me send it in and replace with another one as far back as two years or longer; my A1C's climb and my Doctor was shocked that my diabetis was not [Show More]Two comments: 1) I have been using these products for several years and have noticed over time that more than 2% have been defective because there has been over delivery of insulin or very little if any at all; I would notify Mini Med and they would have me send it in and replace with another one as far back as two years or longer; my A1C's climb and my Doctor was shocked that my diabetis was not better controlled and i was having so much trouble. I feel the company should have notified all users in a timely fashion. 2)My son's father-in-law died in his sleep a few month's ago while using these products. Need an attorney's help

Patricia

July 24, 2009 at 2:52 am

My son had a grand mal seizure caused by too much insulin from his Lot 8 infusion set. I contacted Minimed and asked them to reimburse his medical expenses. They sent us the forms. I too am furious that they did not call us instead of writing. He could have died!!

Lisa

July 23, 2009 at 4:43 pm

my father died July 14, 2009. He was using this product. He went to the hospital nonresponsive 7/5. The recall letter was delivered to his house 7/10.

sandi

July 23, 2009 at 4:07 pm

I am a victim also!! In May of 2008, I went to the ER and spent 2 days in ICU. I was admitted for DKA, dehydration and projectile vomiting. My blood sugar exceeding over 1000 and had to "fight for my my life". As a matter of fact, the ER doctor told my family that they did not think I was going to make it through the night. I was using the infusion sets, Lot #8. I had been experiencing extrem[Show More]I am a victim also!! In May of 2008, I went to the ER and spent 2 days in ICU. I was admitted for DKA, dehydration and projectile vomiting. My blood sugar exceeding over 1000 and had to "fight for my my life". As a matter of fact, the ER doctor told my family that they did not think I was going to make it through the night. I was using the infusion sets, Lot #8. I had been experiencing extremely high blood sugars (over 600 or off the meter blood sugar readings) for almost a year. I called to complain to Medtronic Minimed about the Insulin Pump AND the infusion sets, many times. They replaced Paradigm Insulin because they said it could have been due to a faulty sensor or a bad motor. The New and replaced Medtronic Minimed insulin pump, still was reporting "No Delivery". The problem was in their infusion sets lot #8. It was not delivering the insulin. My doctor was made aware each time I had problems because it showed in my A1C which was 9.2. My doctor said that was enough. He immediately removed me off the insulin pump in Apr. 2009. I am now taking 4 injections of insulin per day. Speak to your doctor and find out if there could be any long-term effects from this. I still have the 3 month supply from Medtronic Minimed, ALL Lot #8 infusion sets ordered just prior to my doctor removing me off the pump. I have not returned them yet. Medtronic Minimed Paradigm Pump and the Infusions sets were my LIFE LINE. I have been a "Brittle" Diabetic since 1969 and was totally dependent on these products. I am a type 1 diabetic that cannot live without insulin. I believe Medtronic Minimed should be held accountable for the suffering, medical expense incurred, physical and emotional damage plus any short or long-term medical problems that have occurred or may occur in the future from the direct result of their defective products. Why should they get away with just sending out a letter of notification to us and that's it!!!! No repercussion, No accountability, No Remorse?? I cannot understand WHY they didn't follow up immediately on serious and life-threatening complaint made. Why it took them so long to recall a defective product? I received this also: July 13th, 2009 Medtronic Inc. has recalled three million disposable infusion sets designed for their MiniMed Paradigm insulin pumps after discovering that some of them could deliver incorrect doses of insulin, potentially leading to injury or death. Don't you think we have we have all suffered enough? If there is a class-action lawsuit out there, I want to participate.

Marion

July 23, 2009 at 3:42 am

My 26-year-old daughter is in the hospital for the 2nd time in 3 months. She was admitted into ICU for each admission because of being in DKA. She also has gastroparesis so the downward spiral has been especially hard on her. Each of these visits has had her in the hospital for 3 weeks or longer (she's still there now). She also had severe problems resulting in high blood sugars no doctor c[Show More]My 26-year-old daughter is in the hospital for the 2nd time in 3 months. She was admitted into ICU for each admission because of being in DKA. She also has gastroparesis so the downward spiral has been especially hard on her. Each of these visits has had her in the hospital for 3 weeks or longer (she's still there now). She also had severe problems resulting in high blood sugars no doctor could figure out the last time the wires were recalled. I know MIniMed is a multi million dollar company but you'd think that if they experienced a recall for a certain problem, they wouldn't have the same thing happen again several years later. At least now we are living in Canada instead of the States (where we were living before when the previous recall took place) so we don't have to worry about the costs of these hospital stays but we do worry about the toll this is taking on her body. And now she has a new pain in her abdomen that no doctor can figure out. How many months can someone experience high blood sugars without it doing serious damage? I am so angry.

Tiffany

July 22, 2009 at 7:33 pm

For a while now I have had a hard time with my sets but last month I went on vacation to SE New Mexico and my sugars got worse. I was high alot and over 2 days I couldnt get my sugars down I went out for a second due to dehydration and high sugars. I was taken to the ER and was fine after insulin and fluids. I had 8 trys for a IV and they hit a nerve or something in my arm when they tried to ge[Show More]For a while now I have had a hard time with my sets but last month I went on vacation to SE New Mexico and my sugars got worse. I was high alot and over 2 days I couldnt get my sugars down I went out for a second due to dehydration and high sugars. I was taken to the ER and was fine after insulin and fluids. I had 8 trys for a IV and they hit a nerve or something in my arm when they tried to get a IV in to help me but couldnt cause I was so dehydrated. My arm still hurt a month later from the IV. I am so scared of going low biggest fear of my life. I dont want to use to the pump anymore. They wont sen dme any new sets till I return them all. Why am I paying thousands of dollars for a ER visite that I prolly didnt call. Oh the day I got the recall I was at the Zoo. I thought I keep getting low cause of the heat but I had to have cotton candy, then oreos, then a soda, then icecream, lunch, a candy bar all day with no insulin cause I keep getting low. Now I know it was the pump that day to. It was a new set that day before I left. No way in hell cuold a diabetic eat that much with no insulin and be low. My friend had to sit me down and force feed me grapes with six little kids looking at me to make sure I was okay. I was very scary for us all. Thank god I didnt passout. I had horible cramps and stool for eating all that crap I am not use to eating.

Adriane

July 22, 2009 at 4:12 pm

My medical supply company said there is a class action suit in the works. Don't accept replacement product if you want to participate. Also call the FDA Hotline for Minimed Complaints at 1 800-337-1088. Minimed has also 'suddenly' stopped serving smaller supply companies. They are plain greedy! They wanted more than BCBS pays for pump supplies, so my supplier would have had to sell them at a loss.[Show More]My medical supply company said there is a class action suit in the works. Don't accept replacement product if you want to participate. Also call the FDA Hotline for Minimed Complaints at 1 800-337-1088. Minimed has also 'suddenly' stopped serving smaller supply companies. They are plain greedy! They wanted more than BCBS pays for pump supplies, so my supplier would have had to sell them at a loss. I also recently read that a Medtronic rep can make $500,000 a year! And they treat their patients this way. Shameful.

Victoria

July 22, 2009 at 4:00 pm

I had fallen and hit my head numerous times from low blood sugars. A couple of times, I was knocked completely out since I was on concrete when I fell. Since I live alone and my family didn't want me to stay in my home, I finally gave in and went to the ER on March 13th of this year. I fell in the hospital bathroom, broke my glasses and had to have 7 stitches put over my eye. My BS was under 10. A[Show More]I had fallen and hit my head numerous times from low blood sugars. A couple of times, I was knocked completely out since I was on concrete when I fell. Since I live alone and my family didn't want me to stay in my home, I finally gave in and went to the ER on March 13th of this year. I fell in the hospital bathroom, broke my glasses and had to have 7 stitches put over my eye. My BS was under 10. After having every test imaginable, the doctors told me to stop wearing the pump and get a new one. I have and have had no other problems. Had my father not seen the article in the paper, I would have never known. The left over infusion sets that I had from my Medtronic pump were the lot starting with an 8. I was so relieved to know it wasn't me and something I was/wasn't doing to take care of myself. I was on the verge of having to sell my house and move in with family. It would have been nice if Medtronics would have contacted us. That's adding insult to injury!

Jacy

July 22, 2009 at 1:54 pm

My father just spent a week in the hospital due to insulin shock resulting in brain damage all thanks to a plastic tube.

ali

July 22, 2009 at 2:21 am

SOme of your stories are very sad, I am sorry. I was curious though since the methosd is to take your pump off after 3 lows or 3 high sugar readings, why has this not been figured out sooner. my daughter as been on this pump and has lot 8's (many) but bnothing came of it. I just know that in the past, we were always able to determine if it were the pump causing the issue with the sugar due to not[Show More]SOme of your stories are very sad, I am sorry. I was curious though since the methosd is to take your pump off after 3 lows or 3 high sugar readings, why has this not been figured out sooner. my daughter as been on this pump and has lot 8's (many) but bnothing came of it. I just know that in the past, we were always able to determine if it were the pump causing the issue with the sugar due to not using the pump and going back on shots. The blood sugar ceases to be normal in a few hours or a half a day, somewhat. This si weird. I know trhere were planty of occasions that we took her off the pump becasue her blood sugar was funky. THere have been a handful of bad sites, not just the product but the resivour twisting inside , and so on.

Karen

July 22, 2009 at 12:31 am

Crap and of course I mailed mine back instantly because they said they would not send me more until I did so. I am soooo angry

Brenda

July 21, 2009 at 7:05 pm

My daughter has been using the minimed for a year and a half with great results. I still have great faith in Medtronics. My father also has one of their products. He has a defribulator and just last week it SAVED his life.

cheryl

July 20, 2009 at 10:08 pm

I have the lot number 8.. we went to oklahoma and my sugar dropped so fast and hard that the last thing I remember after all the glucagon and honey and mints I ate was that I twisted the pump off of my stomic and it hit the floor. I had several more episodes and put it in the drawer. I went back to the pens. When I got the letter I called the company and told them I wanted the money back I paid[Show More]I have the lot number 8.. we went to oklahoma and my sugar dropped so fast and hard that the last thing I remember after all the glucagon and honey and mints I ate was that I twisted the pump off of my stomic and it hit the floor. I had several more episodes and put it in the drawer. I went back to the pens. When I got the letter I called the company and told them I wanted the money back I paid for the pump. I am afraid to use it now. They said no way and to send them the bad sets. I am hanging on to them in case there is a lawsuit. I am still paying for the pump and cant use it now.

Betty

July 20, 2009 at 12:58 am

Why am I just finding out about this?? I called to order new supplies from Edgepark and was told there would be a little bit of a delay since the problem with the infusion sets. That was the first I heard about it. Thank you Edgepark. I've been having trouble regulating my blood sugars for a while now. I have one box left with the mentioned coding, so I don't know if the other two boxes were from[Show More]Why am I just finding out about this?? I called to order new supplies from Edgepark and was told there would be a little bit of a delay since the problem with the infusion sets. That was the first I heard about it. Thank you Edgepark. I've been having trouble regulating my blood sugars for a while now. I have one box left with the mentioned coding, so I don't know if the other two boxes were from this lot or not. I feel really let down by Medtronic. Why didn't I hear about this from Medtronic? I've been very depressed and hopeless in trying to regulate my blood sugars. My two doctors have been mystified by my lack of interest in getting my blood sugars regulated.

Jennifer

July 19, 2009 at 3:23 am

I let my blood sugar run high these days since I am so terrified of another 29 or 23 and unconsciousness again. I live alone. While I am happy to find out I am NOT a bad diabetic and it was the fault of this product, I can't help but wonder how many months of my life are gone a a result of this Lot 8????? I have been higher than ever before and lower than ever before. All because of lacking qu[Show More]I let my blood sugar run high these days since I am so terrified of another 29 or 23 and unconsciousness again. I live alone. While I am happy to find out I am NOT a bad diabetic and it was the fault of this product, I can't help but wonder how many months of my life are gone a a result of this Lot 8????? I have been higher than ever before and lower than ever before. All because of lacking quality control in Puerto Rico where teenagers are given the responsibilty of creating the product that gives or takes my life from me. Who thought it was okay to lay that kind of responsibility on some kids?

Trina

July 18, 2009 at 8:26 pm

My mom passed away January 3rd 2009. I was told it was natural causes, she had only been on the pump for 4 weeks. I questioned the pump but was told it wasn't the problem. I got a letter in the mail yesterday about the recall, she too was using lot 8.

Donna

July 18, 2009 at 12:38 am

My sister has had numerous problems with the insulin pump. She had numerous spells.. couldn't figure out what was happening. Discovered she had all lot 8.... Yes,,, we need to start a class action suit!!!!!

Lauren

July 17, 2009 at 7:40 pm

I got on a plane with one of these sets last week and it resulted in mass overdelivery of insulin and four hours of severe low blood sugars. It only stopped when I injected emergency Glucagon to reverse it. The very next morning I discovered that I was running high 500 to 600+ blood sugar levels until lunch time. This had lovely consequences as well, including LOTS of vomiting and illness (ketones[Show More]I got on a plane with one of these sets last week and it resulted in mass overdelivery of insulin and four hours of severe low blood sugars. It only stopped when I injected emergency Glucagon to reverse it. The very next morning I discovered that I was running high 500 to 600+ blood sugar levels until lunch time. This had lovely consequences as well, including LOTS of vomiting and illness (ketones!). Why did Minimed not CALL patients about this? I could have died on this trip! Thanks, Minimed! Is there a class action lawsuit for this or what?

Lynn

July 17, 2009 at 5:38 pm

My son had the same problem about 10 months ago. He was in the hospital with ketoacidosis. They almost put him in ICU, but thankfully he responded to the IV just in time. We knew it was the infusion set at that time. Minimed knew, too, and called me several times about it. I can't believe it took them this long to do a recall. It's scary to think of how many others had to suffer.

Julie

July 17, 2009 at 5:16 pm

I, too, have been seriously harmed through the use of those infusion sites. I was so far into ketoacidosis that my legs were mottled, my kidneys had failed and when I came out of the coma I was temporarily blinded. I spent nearly 5 weeks in the hospital-most of the time in ICU. Even with health insurance I incurred serious debt-not to mention the trauma I put my young daughter and family through. [Show More]I, too, have been seriously harmed through the use of those infusion sites. I was so far into ketoacidosis that my legs were mottled, my kidneys had failed and when I came out of the coma I was temporarily blinded. I spent nearly 5 weeks in the hospital-most of the time in ICU. Even with health insurance I incurred serious debt-not to mention the trauma I put my young daughter and family through. Medtronic needs to take responsibility for their product!!!

barbara

July 17, 2009 at 5:11 pm

My husband (type 1) has been using the pump since 2001. Recently he has not been able to control his sugars (too high). Complained to doctor, changed site, basal rate, but nothing worked. April 30th, blood vessels in his right eye burst causing hemmoraging which was due to high sugars. He had laser surgery in his left eye in May. He allso used lot 8 and since using replacement set has his su[Show More]My husband (type 1) has been using the pump since 2001. Recently he has not been able to control his sugars (too high). Complained to doctor, changed site, basal rate, but nothing worked. April 30th, blood vessels in his right eye burst causing hemmoraging which was due to high sugars. He had laser surgery in his left eye in May. He allso used lot 8 and since using replacement set has his sugar levels under control.

Neriah

July 16, 2009 at 10:48 pm

They are FDA approved. I was not hospitalized but if there becomes a lawsuit out of it then count me in. I trust my health to this company and they dont even have good quality control on their product? Its meant to make life better and save lifes, not destroy them and cause death.

Wendy

July 15, 2009 at 10:24 pm

My son died on 5/19/09, age 21. He was using this product.

Ginger

July 15, 2009 at 7:53 pm

My grandaughter 17 years old, diagnosed with Type I at nine months. She just suffered a Grand Mal Seizure, and had used a box of the series 8 supplies. Biting down during this seizure, she dislodged a lower tooth and cracked her mandible. The pain is severe and the seizure was life threatening. She depends on her insulin and pump for her life everyday and minute. Her disease is not new for [Show More]My grandaughter 17 years old, diagnosed with Type I at nine months. She just suffered a Grand Mal Seizure, and had used a box of the series 8 supplies. Biting down during this seizure, she dislodged a lower tooth and cracked her mandible. The pain is severe and the seizure was life threatening. She depends on her insulin and pump for her life everyday and minute. Her disease is not new for her or the entire family, and this was caused by the infusion set and not through her own actions. She recieved a letter for the recall on July 7th and it was too late.

Pat

July 15, 2009 at 2:30 pm

My daughter was also placed in the hospital for DKA for high blood sugars and in late 2008 was in the hospital for 5 weeks for low blood sugar. The doctors said she was trying to kill herself by giving herself to much insulin or not enough. The doctor went as far as having her Baker Acted. She has suffered a lot of emotional stress. And She still has not been notified of the recall, I found [Show More]My daughter was also placed in the hospital for DKA for high blood sugars and in late 2008 was in the hospital for 5 weeks for low blood sugar. The doctors said she was trying to kill herself by giving herself to much insulin or not enough. The doctor went as far as having her Baker Acted. She has suffered a lot of emotional stress. And She still has not been notified of the recall, I found it online by chance. We also need a lawyer!

Peggy

July 14, 2009 at 9:56 pm

My son just got out of ICU on Saturday. He spent 4 days in ICU. He was admitted for DKA and dehydration stemming from this sets. We just received the letter via UPS about the recall and the new sets. Since he changed his site and started using the new quick sets his blood sugars are back to normal, but, he continues to have severe headaches. Our daughter is diabetic also and was having the same[Show More]My son just got out of ICU on Saturday. He spent 4 days in ICU. He was admitted for DKA and dehydration stemming from this sets. We just received the letter via UPS about the recall and the new sets. Since he changed his site and started using the new quick sets his blood sugars are back to normal, but, he continues to have severe headaches. Our daughter is diabetic also and was having the same symptoms and was using the same quick sets that started with "8"!! Anyone else having any problems?

jeff

July 13, 2009 at 11:38 pm

My daugfhter was put in ICU a month ago ($20,000 in hospital bills). She was suffering from ketonacidosis. It is clear it was casued by her infusion set; she used lot number 8. Since switching sets, she is doing fine. We need a lawyer. I haven't seen reports of other victims–are you out there?

bart

July 13, 2009 at 10:39 pm

are these infusion sets fda approved
"*" indicates required fields