CDC Tracking Rare, Fatal Melioidosis Infection Outbreak Across Two States
August 10, 2021
By: Martha Garcia
Federal regulators are investigating an outbreak involving a rare and potentially life-threatening bacterial infection which has sickened at least four people and killed two, across four different states.
The U.S. Centers for Disease Control and Prevention (CDC) issued a press release August 9, warning about a small outbreak of Burkholderia pseudomallei infections, also known as melioidosis.
The CDC confirmed a new fatal meliodosis case in Georgia, which has been linked to three prior similar infections in Kansas, Texas and Minnesota, after genome sequencing found that the bacterial strains in the other cases closely match each other, suggesting a common source for the outbreak.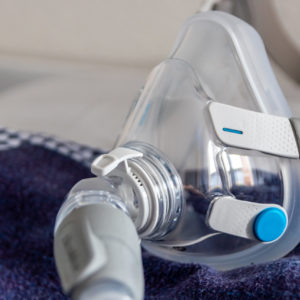 Did You Know?
Millions of Philips CPAP Machines Recalled
Philips DreamStation, CPAP and BiPAP machines sold in recent years may pose a risk of cancer, lung damage and other injuries.
Learn More
Thus far, health officials have been unable to confirm the source of the infections. The CDC collected and tested more than 100 samples from soil, water and other products around the patient's homes. None of the samples tested positive for Burkholderia pseudomallei. The cases are unusual because they are non-travel related.
CDC officials indicate the current theory is an imported product, such as food, drink, personal care, cleaning products or medicine or an ingredient in one of those products may be the common source of the bacterial infection.
The cases included adults and children, with two of the four patients having no known risk factors for melioidosis. Two patients died as a result of the infection. The first case in Kansas was confirmed in March 2021, the second and third in May 2021. The most recent case was confirmed in July.
The first and most recent patients died, the second and third patients were hospitalized for extended periods of time before being discharged to transitional care facilities.
The bacteria normally lives in moist soil or water, but in rare cases can contaminate moist products in the area. It is difficult to identify a single source of infections because the patients are spread out geographically and the time when the illnesses began differ. Each patient could have been exposed to hundreds of products before they became ill.
Unlike food-borne illness outbreaks, the bacteria that causes melioidosis can take two to three weeks to sicken someone. More so, most people are less likely to remember everything they were exposed to weeks before becoming ill.
Cases of melioidosis are most common in parts of the world with tropical and subtropical climates. Most cases in the United States are in persons returning after traveling to a country where the disease is endemic. However, none of the patients in this outbreak traveled outside of the country.
Symptoms can vary and include cough, shortness of breath, chest pain, high fever, headache, fatigue, nausea, vomiting, rash on the abdomen and face, or unexplained weight loss. Other symptoms can include pneumonia, abscess formation, and blood infections.
Persons experiencing any of these symptoms should see their doctor immediately. Doctors should pay attention to acute bacterial infections that do not respond to antibiotics and be on the lookout for patients with these symptoms, whether the patient traveled outside the US or not.
Underlying medical conditions increase a person's risk of getting melioidosis, but healthy people can get the disease as well. Other health conditions which can increase the risk of infection include diabetes, liver or kidney disease, chronic lung disease, cancer or other conditions that weaken the immune system. Most children who get melioidosis do not have any risk factors.
"*" indicates required fields