Menthol Cigarettes Had "Detrimental Impact On Public Health": Study
March 04, 2021
By: Martha Garcia
New research suggests menthol cigarettes helped encourage nearly 10 million Americans to start smoking, highlighting the risks associated with flavored tobacco and nicotine products.
Menthol cigarettes began to gain popularity in the 1950s, especially among African American communities and younger individuals, featuring an artificial flavor from the compound menthol, which decreases irritant sensations from nicotine and makes smoking less harsh. However, it appears the products not only encouraged individuals to start smoking, but also reduced the number of people able to quit the habit.
In findings published last week in the medical journal Tobacco Control, researchers from the University of Michigan used a simulation model to determine smoking prevalence and health effects. Using data from the National Health Interview Survey (NHIS), they were able to reproduce the overall smoking prevalence between 1980 to 2018.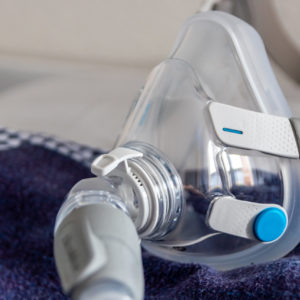 Did You Know?
Millions of Philips CPAP Machines Recalled
Philips DreamStation, CPAP and BiPAP machines sold in recent years may pose a risk of cancer, lung damage and other injuries.
Learn More
The availability of menthol cigarettes was responsible for reducing the decline in smoking prevalence by 2.6%, according to the findings. Without menthol cigarettes the rate of smoking would have decreased from 33% in 1980 to 11% by 2018, the researchers determined. Instead, the rate only dropped to 14%.
According to the study, menthol cigarettes were responsible for an additional 10.1 million smokers; people who would not have smoked if it weren't for the cooling smoothness of menthol cigarettes. This leads to the equivalent of 3 million cumulative years of lost life and more than 375,000 premature deaths across nearly 40 years.
Menthol and the candy-like flavors were also largely responsible for the increase in sales of e-cigarettes in recent years, making those flavors more accessible for teens and prior non-smokers.
Although there are many misconceptions about menthol cigarettes, the products are not healthier than other cigarette and carry the same risks of lung cancer. Some studies have suggested that the menthol flavoring actually make menthol cigarettes more addictive.
Menthol cigarettes are thought by many to encourage smoking among teens and young adults because of the smoothness and ease of smoking. This also makes it more difficult for smokers to quit.
The Food and Drug Administration (FDA) was given the power to ban menthol cigarettes in 2009, but did not take action.
Researchers in the new study emphasize the negative impact menthol flavored cigarettes pose to public health, especially as a risk to all age groups including younger smokers and vapers, since the flavor entices users and can make it more difficult to quit once you've started.
"With millions of excess smoking initiators and thousands of smoking-related deaths due to mentholated cigarettes from 1980 through 2018, our results indicate that these products have had a significant detrimental impact on the public's health and could continue to pose a substantial health risk," the study authors wrote. "Our findings can assist the Food and Drug Administration in evaluating potential regulatory actions for mentholated tobacco products."
"*" indicates required fields