E-Cigarette Sales On The Rise, While Teen Use Drops: Report
September 14, 2020
By: Martha Garcia
Amid increased focus on addressing the teen vaping epidemic in the United States, the findings of a new national survey suggests many teens turned away from the devices last year, but millions have been left with addictions to e-cigarettes.
The U.S. Food and Drug Administration (FDA) released the results of the 2020 National Youth Tobacco Survey September 9, indicating that while rates of teen vaping are on the decline, more than 3 million high school and middle school teens still use e-cigarettes.
Vaping is the most popular form of tobacco use among the nation's teens, and has been on the rise since 2011.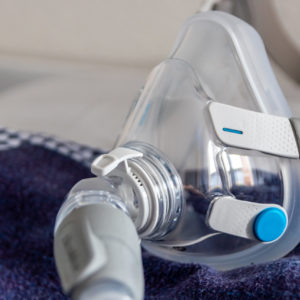 Did You Know?
Millions of Philips CPAP Machines Recalled
Philips DreamStation, CPAP and BiPAP machines sold in recent years may pose a risk of cancer, lung damage and other injuries.
Learn More
However, data from the 2020 National Youth Tobacco Survey, a cross-sectional study school-based and self-administered survey of U.S. middle and high school students conducted from January 16, to March 16, 2020, indicates 1.8 million fewer teens in the United States are currently using e-cigarettes compared to 2019.
Currently, nearly 20% of high school students and 5% of middle school students vape; roughly 3.5 million teens. Comparatively, roughly 27% of high school students and 10.5% of middle school students used e-cigarettes in 2019.
While teen use decreased, overall teen vaping was still high, especially for menthol and disposable e-cigarettes, helping to drive the teen vaping epidemic.
CDC Study Finds Vaping Overall On The Rise
A new Centers for Disease Control and Prevention (CDC) report finds e-cigarette sales increased by 122% from September 2014 to May 2020, but that number includes both adults and children.
Furthermore, sales of pre-filled and disposable products also increased, as did the sales of menthol flavored products. Despite recent FDA bans on flavored e-cigarettes, which studies have shown increase the risk children will smoke traditional tobacco cigarettes, menthol flavors have largely helped teens continue to use some type of flavored product.
The proportion of sales of pre-filled cartridges rose from 47% of vaping sales to 89%, according to the CDC findings. Similarly, the proportion of menthol sales increased from less than 11% to nearly 62%.
The youth survey indicates eight out of ten teens who vape favor menthol flavored e-cigarettes.
The cartridges were made popular by JUUL products, whose pods were designed to look like USB drives, emit very little visible vapor, and many say were specifically intended to appeal to teens and those who want to vape in a clandestine manner. JUUL rose to control 70% of the vaping market over the last several years.
Despite flavor bans, JUUL sales continue to increase, largely driven by higher nicotine delivery rates which lead to increased addiction and dependence.
A growing number of vaping injury lawsuits continue to be filed against JUUL and the makers of other e-cigarettes, not only involving problems with severe lung damage, but also alleging the products resulted in life-long nicotine addictions and other injuries.
Consumer Groups Call For Menthol Ban
Health advocates call for the elimination of any flavor, including menthol flavors, to further reduce the number of teens who vape and will become addicted to nicotine. Many advocates also call for a ban on disposable products. These products are aimed toward teens because of the cheap price point.
The Truth Initiative, an anti-tobacco consumer safety group, issued a press release highlighting the two study's findings, saying much more work needs to be done, and that menthol flavors should also be banned.
"Taken together, the 2020 National youth Tobacco Survey and the new e-cigarette sales data report illustrate how the current federal policy enabled youth to quickly migrate to menthol e-cigarettes (especially JUUL menthol pods) when mint-flavored products were removed from the marketplace, and for inexpensive, flavored disposable e-cigarettes such as Puff Bar to soar in popularity."
Truth Initiative points out that disposable product use doubled from August 2019 to May 2020, on the backs of flavors meant to be attractive to children, like cotton candy and banana ice.
"Simply put, we cannot and should not be satisfied with policies that are currently in place if we want to end this epidemic before a significant portion of our youth become addicted to nicotine for life," the Truth Initiative press release states. "The youth e-cigarette epidemic should have never happened in the first place. Now, we must use these important data to reverse it as rapidly as possible."
"*" indicates required fields