JUUL Nicotine Delivery Rates Higher Than Other E-Cigarettes: Study
November 22, 2019
By: Irvin Jackson
As more information is discovered about the teen vaping epidemic in the United States, new research suggests that JUUL products deliver much higher amounts of nicotine than other e-cigarettes, increasing the risk of addiction and other health problems.
In a study published this month in the medical journal JAMA Network Open, researchers with Penn State College of Medicine indicate that JUUL nicotine delivery may be three times higher than most other e-cigarettes studied.
When evaluating the rate of blood nicotine absorption with JUUL, researchers indicate that it was up to 16 times higher than some competing electronic nicotine delivery systems (ENDS).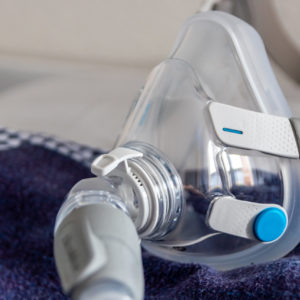 Did You Know?
Millions of Philips CPAP Machines Recalled
Philips DreamStation, CPAP and BiPAP machines sold in recent years may pose a risk of cancer, lung damage and other injuries.
Learn More
Juul and it's disposable cartridge system have come to dominate the electronic cigarette market since it was introduced in 2015, now accounting for roughly 70% of all vaping sales. The JUUL pens were designed to look like USB thumb drives, and emit little to no visible vapor, leading to widespread use among teens and prior non-smokers, many of which now suffer lifelong nicotine addictions from JUULing.
In this new study, researchers note that there have been no independent published data on JUUL's blood nicotine absorption profile. To address this, researchers recruited six users of pod-based electronic cigarettes from November 2018 to May 2019. The subjects abstained from smoking for four days before testing, and from using any other nicotine-containing product for at least 14 hours prior to a one-day laboratory visit. They were then instructed to puff on various nicotine delivery devices every 20 seconds for 10 minutes before blood samples were taken.
According to the findings, those who used JUUL devices had the highest rate of blood absorption, with a mean nicotine boost of 28.6 nanograms per milliliter (ng/mL) in a mean of 8.7 minutes. That compares to just 1.8 ng/mL from e-cigarettes of similar size and shape as a traditional cigarette, and 10.8 ng/mL from larger, advanced devices, like tank-style vaping rigs.
Researchers also noted that JUUL users reported higher nicotine dependence.
"This study is the first, to our knowledge, to show that JUUL delivers a higher and faster boost in blood nicotine than has been reported for most other ENDS devices," the researchers noted. "The nicotine delivery capabilities of this ENDS device may contribute to its addictiveness as well as its ability to compete with cigarettes for market share."
JUUL Nicotine Addiction Problems
Recent FDA data indicates that teen e-cigarette use has reached epidemic levels in the United States, and JUUL Labs has been accused of fueling the growing teen nicotine addiction problems in the United States, through the design and marketing of their vape pen.
JUUL was intentionally designed in a way that allowed teens to hide their vaping habit from parents, teachers and other adults. It was also sold in various candy-like flavors, which has resulted in a large number of teens and prior non-smokers starting to vape.
A recent study indicated that e-cigarette advertising reaches 80% of middle and high school students in the U.S. Another study warns that vaping during adolescence quadruples a teen's risk of becoming a cigarette tobacco smoker later.
On September 9, the FDA issued a warning letter to JUUL, indicating there was evidence it told school-aged children that its products were safer than cigarettes, which has not been proven.
Later that month the CEO stepped down after it was announced JUUL was the target of a criminal investigation, and the company ceased all advertising in the U.S. Last month, the company ceased marketing of its non-traditional flavored products, except tobacco, menthol and mint.
The findings of this latest study come as dozens of JUUL addiction lawsuits and class action lawsuits have been filed against the company in recent weeks, each raising allegations that the e-cigarette manufacturer marketed their products toward minors and prior non-smokers, while failing to warn that JUUL pods are more potent and addictive than traditional cigarettes.
As more parents and young adults step forward to pursue claims after becoming addicted to JUUL, it is widely expected that thousands of cases will be presented throughout the federal court system.
In October, the U.S. Judicial Panel on Multidistrict Litigation issued an order consolidating all JUUL cases pending throughout the federal court system before Judge William H. Orrick III, in the U.S. District Court for the Northern District of California, which is where JUUL Labs, Inc.'s San Francisco headquarters are located.
"*" indicates required fields