Mercedes-Benz Sunroof Recall Issued After $20M Settlement With NHTSA
January 06, 2020
By: Russell Maas
Nearly 750,000 Mercedes Benz vehicles have been recalled after the manufacturer determined that a defect may cause the sunroof to fall on occupants, which may lead to a risk of injury or pose an accident hazard.
The Mercedes Benz sunroof recall was announced by the U.S. National Highway Traffic Safety Administration (NHTSA) on January 3, due to a risk that the glass panel may detach from the frame and fall into the vehicle.
According to the recall, roughly three quarters of a million Mercedes Benz vehicles equipped with sunroofs that may have been installed with a defective bonding agent between the glass panel and the sliding roof frame. Over time, the bonding may and allow the sunroof to detach from roof frame.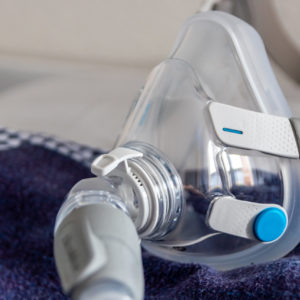 Did You Know?
Millions of Philips CPAP Machines Recalled
Philips DreamStation, CPAP and BiPAP machines sold in recent years may pose a risk of cancer, lung damage and other injuries.
Learn More
Officials warn drivers that if the bonding agent fails, the large sunroof panel glass could fall into the vehicle while it is in motion or parked, potentially striking occupants and increasing the risk of a crash. To date, NHTSA officials are not aware of any reported injuries or incidents related to the recall.
The recall impacts 744,852 model year 2001 through 2007 C-Class sedans, wagons, and coupes, 2003 through 2009 CLK-Class coupes, 2003 through 2009 E-Class sedans and wagons, and 2006 through 2011 CLS-Class sedans. Mercedes also announced that certain C-Class, CLK-Class, CLS-Class, and E-Class vehicles from the 1999-2010 model years that are not on the list may also be subject to a recall repair if they have had their sunroofs repaired between 2001 and 2011.
Mercedes Benz USA (MBUSA) will begin notifying customers of the recall and will provide instructions on how to schedule a free repair appointment at their local dealer, who will be instructed to inspect the glass panel bonding and replace the sliding roof, as necessary.
The recall is expected to begin on February 14, 2020. Customers with additional questions or concerns are being encouraged to contact MBUSA customer service at 1-800-367-6372.
Mercedes-Benz Recall Settlement
The sunroof problems were announced just weeks after the NHTSA reached a $20 million settlement agreement with Mercedes Benz USA , concluding a yearlong investigation into the timeliness and adequacy of Mercedes' compliance with notification and reporting requirements applicable to vehicle safety defects and to noncompliance with vehicle safety standards.
The settlement (PDF) addressed at least six recalls over the last several years in which Mercedes was found to have failed to properly follow recall protocols such as providing a vehicle information number (VIN) recall lookup to consumers and for failing to send recall notices to vehicle owners within the mandatory time frames.
Under the settlement agreement, Mercedes' US branch is required to pay a civil penalty of $13 million upfront, with an additional $7 million deferred penalty that may become payable if NHTSA conditions set forth in the settlement agreement are not met in a timely and appropriate manner. NHTSA announced that MBUSA's $7 million deferred penalty from the agreement will remain active for one year, with the option for NHTSA to extend the term for a second year.
Kyle

March 22, 2022 at 7:11 pm

They say on 53 2015 Mercedes c 300 they all same lookin into lawsuit against them

Marvin

October 30, 2021 at 2:11 pm

My sunroof on my 2007 S550 is defective . It doesn't open or retract . I am curious about whether S550 owners are having same problems as the other Mercedes models had with sunroof problems.

Johnnie

November 29, 2020 at 3:43 pm

I was driving the FL Turnpike when my sunroof abruptly flew off . Luckily, no one near me when it happened. I reached out to MB to report the incident but no one answered. I left a message along with my contact information but I never received a reply. I had my roof repair by a local mechanic for about $1400.000. The MB parts are ver expensive. I have been told that I will be reimbursed once[Show More]I was driving the FL Turnpike when my sunroof abruptly flew off . Luckily, no one near me when it happened. I reached out to MB to report the incident but no one answered. I left a message along with my contact information but I never received a reply. I had my roof repair by a local mechanic for about $1400.000. The MB parts are ver expensive. I have been told that I will be reimbursed once I submit the paperwork and MB states that it has been installed correctly. We shall see.

Mari

November 17, 2020 at 9:37 pm

I had a 2006 350 CLK and the sunroof totally detached from the car on a highway. Luckily, there were no other drivers behind me. I took the car that day to MB of Massapequa to have it repaired and they charged me over $1,500.00. As the recall came after my sunroof detached, they are reluctant to reimburse me. I have been shuffled between MB Corporate and MB Massapequa. MB Corporate said I pa[Show More]I had a 2006 350 CLK and the sunroof totally detached from the car on a highway. Luckily, there were no other drivers behind me. I took the car that day to MB of Massapequa to have it repaired and they charged me over $1,500.00. As the recall came after my sunroof detached, they are reluctant to reimburse me. I have been shuffled between MB Corporate and MB Massapequa. MB Corporate said I paid the dealership so, they have to reimburse me. As I explained to both of them, this would be a very different conversation if that glass had hit someone. I cannot believe I have to fight to get this money back

Lorri

September 26, 2020 at 5:36 pm

I don't feel safe driving my 2004 Mercedes Benz of the brakes recall

Cynthia

September 19, 2020 at 7:19 am

The same thing just happened to me on Sunday 9/13 driving at 55 mph on the highway I heard what sounded like a gunshot and then glass just fell on me from everywhere causing me to swerve all over the road and I thought it had to be something I fell off the 18 wheeler tractor trailer near me and I chased him down and he almost ran me off the road and killed me we got into an altercation only to fin[Show More]The same thing just happened to me on Sunday 9/13 driving at 55 mph on the highway I heard what sounded like a gunshot and then glass just fell on me from everywhere causing me to swerve all over the road and I thought it had to be something I fell off the 18 wheeler tractor trailer near me and I chased him down and he almost ran me off the road and killed me we got into an altercation only to find out is a defect from Mercedes. When I went to the Mercedes dealership they just try to switch me away without helping until I started making a scene in calling out the fact that there's a pending lawsuits for product defect's for the same problem already.

Darlene

July 24, 2020 at 4:50 pm

About time I received recall on sunroof I had already had tape to stop the rain from coming in and even then my car was an electrical nightmare.

Noren

March 22, 2020 at 11:30 am

I own an 2006 r350 and it Radomly shattered on me. Glass had no cracks or no damages at all, but it still shattered on me when I shut the door.

KENNETH

January 20, 2020 at 2:19 pm

I own a 2006 Mercedes Benz cls500 with a loose sunroof
"*" indicates required fields