Metal-on-Metal Hips Require Regular Blood Tests, Imaging: FDA Panel
June 29, 2012
By: Austin Kirk
Following a two-day meeting, a panel of independent experts convened by the FDA to review the risk of problems with metal-on-metal hip replacements has indicated that every American who received one of the controversial systems may need to obtain annual x-rays, and possibly blood tests, to check for complications.
The FDA advisory panel has suggested that they see little, if any, benefit in using metal-on-metal hips, and urge individuals who previously received one of the implants to obtain regular examinations to check on the condition of the hip, even if they are not experiencing problems. Those who develop pain or complications should have blood tests annually to test for signs of metal blood poisoning, the panel recommends.
Problems with Metal-on-Metal Hip Replacements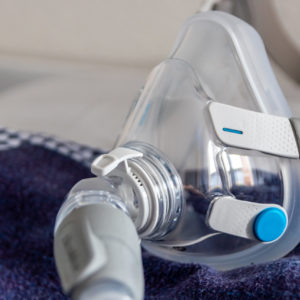 Did You Know?
Millions of Philips CPAP Machines Recalled
Philips DreamStation, CPAP and BiPAP machines sold in recent years may pose a risk of cancer, lung damage and other injuries.
Learn More
Metal-on-metal hip replacements increased in popularity over the past decade, amid aggressive marketing by the manufacturers, which promoted the implants as stronger and more durable. However, as the metal parts rub against each other, they may release microscopic shavings of metal, which have been blamed for the early failure of many of the implants, often resulting in the need for revision surgery within a few years.
The FDA's Orthopaedic and Rehabilitation Devices Panel began meeting on Wednesday in Gaithersburg, Maryland, to review the safety of metal-on-metal hip replacements and make recommendations about any regulatory actions that should be taken. The FDA did not ask the panel to consider whether a metal-on-metal hip recall was needed for all such products, but the committee did not that it could find little use for the implants, given their propensity for metal blood poisoning and much shorter life spans than originally estimated.
The chairman of the 18-member panel, Dr. William Rohr of Mendocino Coast District Hospital, said he saw no reason for anyone to get a metal-on-metal hip, and sales of the devices have fallen dramatically in recent years.
The information about risks associated with the all-metal hips comes too late for tens of thousands of people throughout the United States, who have already received a metal-on-metal hip replacement or resurfacing system. Panelists indicated that there are doubts about the effectiveness of blood tests in the search for high levels of cobalt and chromium that could cause metallosis, or metal blood poisoning, but the flawed tests are all the implant recipients have to go on.
Metallosis, or metal poisoning caused by an increase in metal ions in the blood, has been linked to tissue damage, tumors and may increase the risk of cancer according to some research.
The panel found that the implants were particularly problematic for women and overweight recipients.
Britain's health agency, the Medicines and Healthcare Products Regulatory Agency (MHRA), issued similar, but more stringent, recommendations earlier this year, saying that recipients of all-metal hip implants should get blood tests annually for the rest of their lives, regardless of whether they were feeling pain or not.
DePuy Recall Brought Metal Hip Concerns to National Attention
Concerns over metal-on-metal hips gained substantial media attention in August 2010, when 93,000 DePuy ASR metal hip replacements were recalled worldwide. The recall came after a British registry found a 12 to 13% failure rate among that brand. Since the recall, some have suggested that individuals who received one of these artificial hips face a substantially higher failure rate.
Approximately 3,500 individuals throughout the United States have already filed a DePuy ASR hip lawsuit against Johnson & Johnson and their DePuy subsidiary, alleging that the manufacturers failed to adequately research the design of their metal-on-metal hip implant or warn about the risk of metal-on-metal hip poisoning.
In addition, hundreds of individuals are currently pursuing a DePuy Pinnacle lawsuit, after experiencing problems with the older metal-on-metal hip implant, which has also been linked to a high number of failures.
Similar product liability lawsuits have also been filed over problems with Wright Conserve metal hips, BioMet M2A-Magnum metal hips and other metal-on-metal hip replacements manufactured by other companies.
In May 2011, the FDA asked device manufacturers to obtain more information about the level at which the metal particles shed by hip replacements becomes dangerous, how much metal they actually shed and what the potential side effects of metallosis are. But critics of metal hip replacement systems note that those results may not be available for another decade.
"*" indicates required fields