Metformin Class Action Lawsuit Indicates Cancer-Causing Chemicals Make Diabetes Drug "Worthless"
April 24, 2020
By: Irvin Jackson
The makers of a generic version of metformin face a class action lawsuit following the discovery that the diabetes drug contains high levels of N-nitrosodimethylamine (NDMA), a known cancer causing chemical.
The complaint (PDF) was filed by Stelios Mantalis in the U.S. District Court for the District of New Jersey on on April 15 , indicating the metformin pills were "worthless," because they exposed consumers to levels of the carcinogen well above the legal limit, and are not fit for human consumption.
The generic drug maker Ascend Laboratories, LLC is named as a defendant in the lawsuit over metformin, which seeks class action status to pursue damages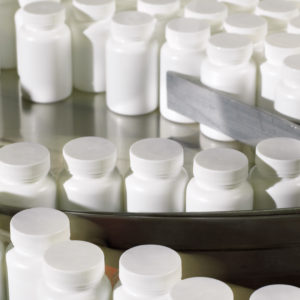 in New Jersey federal court. Mantalis is seeking class action status to pursue damages for Mantalis and other similarly situated individuals who purchased the contaminated diabetes drug.
NDMA is a chemical byproduct that is considered a human carcinogen. In recent months, detection of the chemical in other drugs has resulted in wide scale Zantac recalls and valsartan recalls, after it was confirmed that dangerously high levels of NDMA were present in the popular heartburn and blood pressure medications.
Late last year, reports first warned about the potential risk of metformin NDMA contamination problems, after some versions of the drug sold outside the United States tested positive for the chemical, raising concerns that metformin recalls may be necessary. However, the FDA indicated at that time that testing of products distributed in the U.S. found that the NDMA levels in metformin were undetectable or below federal limits for exposure to the chemical.
In March, the independent online pharmacy Valisure filed a citizen's petition urging the FDA to issue metformin recalls, after independent testing found levels of NDMA in certain pills was higher than the agency's recommended daily exposure threshold of 96 nanograms.
According to Mantalis, Ascend's version of metformin was one of the products which exceeded the FDA's daily NDMA exposure limit during Valisure's testing.
"Ascend had not yet issued a recall of metformin and continues to tout on its website that it is 'committed to quality and safety,'" the lawsuit states. "However, these representations are false, as Defendant's metformin medication contains the carcinogenic impurity NDMA."
The lawsuit notes that samples of Ascend's generic metformin revealed levels of NDMA 11 times higher than the FDA daily intake limit, describing the pills as "worthless" and seeking statutory damages, as well as damages for injuries sustained by ingesting toxic NDMA.
The metformin class action includes claims of breach of warranty, unjust enrichment, fraudulent concealment, fraud, and violation of New York business laws.
NDMA In Zantac and Valsartan
Valisure is the same pharmacy which first raised alarms about the link between Zantac and cancer in September 2019, after finding that some pills contained 3,000,000 ng of NDMA. This led to further FDA testing, which confirmed the high levels were present in virtually all Zantac products and their generic equivalents, resulting in a widespread, and still ongoing, Zantac recall.
Concerns over NDMA drug contamination in pharmaceutical drugs began to emerge in 2018, with an investigation into a number of generic blood pressure drugs that were found to contain high levels of the chemical. This led to several rounds of recalls for valsartan, losartan and irbesartan, and investigations suggested that NDMC may have contaminated the drugs as a by-product of changes in the generic drug manufacturing process.
In response to concerns about the cancer risk with valsartan and other similar drugs, and the possibility of shortages for the hypertension drugs, the FDA established a permissible daily limit for NDMA at 96 nanograms, requiring pills that may expose users to more of the carcinogen to be recalled.
While drug makers and federal regulators indicate they are continuing to investigate the underlying cause of both the NDMA contamination, many consumers diagnosed with cancer in recent years are now pursuing valsartan lawsuits and Zantac lawsuits, alleging they may have avoided a cancer diagnosis if other treatments had been used.
Gerardo

March 2, 2023 at 9:41 am

I took Metformin for several year i was in Hospital in 2021 December 14 thru 28 2021 HCA HOSPITAL IN FLORIDA BECAUSE OF INTOXICATION OF METFORMIN METFORMIN DAMAGE ALL MY ORGAN INCLUDIN LIVER AND KIDNEYS NOW I HAVE NEUROLOGICAL SEQUEL INCLUDIN SEVERE DIABETIC NEUROPATHY I HAVE A COMPLETE MEDICAL RÉCORD IF SOME ATTORNEY WANT TO ANALYYSE MY RÉCORD. THANKS GOD BLESS ALL .

James

May 5, 2020 at 9:40 pm

I have a question. Someone called me and told me about the lawsuit also. But they mentioned something about going after the manufacturer. Does this class action suit go after the manufacturer or the physician?

Steve

April 28, 2020 at 6:44 pm

February 2019 I was diagnosed with Invasive Melanoma and have been on metformin since 2003, and multiple types of statin drugs, I wonder if there is a connection
"*" indicates required fields