Metformin Contamination Problems Result in Expanded Recall By Nostrum Laboratories
January 06, 2021
By: Irvin Jackson
Yet more generic metformin pills have been found to contain potentially dangerous levels of the cancer-causing toxin N-nitrosodimethylamine (NDMA), resulting in additional recalls for versions of the widely used diabetes drug manufactured by Nostrum Laboratories.
The FDA announced an expansion of a Nostrum Metformin recall this week, warning that more of the company's generic Glucophage tablets were found to contain NDMA levels that exceed the agency's acceptable daily intake limit. This is an expansion of a Nostrum recall first announced in November.
NDMA is potent a human carcinogen, which can be a byproduct of the drug manufacturing process or produced as an inherent byproduct of certain pharmaceutical ingredients.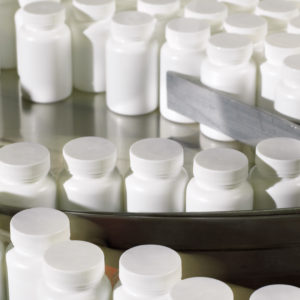 In recent years, NDMA contamination problems have resulted in widespread Zantac recalls and valsartan recalls, with long-term users of the popular heartburn and blood pressure medications now reporting that exposure to NDMA resulted in the development of various types of cancer, including breast cancer, bladder cancer, stomach cancer, testicular cancer and other injuries.
The original Nostrum metformin recall impacted two lots of extended release tablets. The expansion adds another lot to that recall, affecting Metformin HCI Extended Release Tablets, USP 750 mg with an NDC number of 29033-056-01, a lot number of MET200501, and expiry dates of 07/2022.
The drug manufacturer indicates it is notifying its distributors by letter and arranging for the return of the recalled metformin tablets. It recommends consumers consult a healthcare professional to obtain replacements or use a different treatment letter.
Consumers with medical questions about the recall can call Nostrum Laboratories, Inc. Medical Affairs at 816-308-4941 or send an email to quality@nostrumpharma.com.
Metformin Recall Problems
Reports first warned about the potential risk of metformin contamination problems due to NDMA in December 2019, after some versions of the drug sold outside the United States tested positive for the chemical, raising concerns that metformin recalls may be necessary. However, at the time the FDA indicated testing of products distributed in the U.S. found the NDMA levels in metformin were undetectable or below federal limits for exposure to the chemical.
In March 2020, the independent online pharmacy Valisure filed a citizen's petition urging the FDA to recall metformin, after independent testing found levels of NDMA in certain pills was higher than the agency's recommended daily exposure threshold of 96 nanograms.
Since then, the FDA says it has confirmed some of the Valisure findings, resulting in a number of separate recalls as specific lots of the medication have been found to contain higher than acceptable levels of NDMA.
Since the metformin recalls began, a number of consumers have filed NDMA lawsuits against manufacturers of the generic drugs, indicating they developed cancer from the tainted diabetes medication.
The FDA requests any healthcare providers or consumers who experience adverse reactions or quality problems when using the recalled drugs report the incident to the FDA MedWatch Adverse Event Reporting program.
"*" indicates required fields