Researchers Find Microplastics In All Major Human Organs
August 21, 2020
By: Martha Garcia
The findings of a new study suggest tiny bits of plastics from consumer products, like single use water bottles, are commonly found in every human organ, especially filtering organs like the liver.
Researchers from the Arizona State University Biodesign Center for Environmental Health Engineering conducted autopsy testing on human organs and discovered every organ in the body showed the presence of microplastics, according to a press release by the American Chemical Society on August 18.
Microplastics are microscopic bits of plastic less than 5 millimeters in diameter, or about 0.2 inches, barely visible to the human eye. The particles are so small they can transfer from the digestive system into the bloodstream. From the bloodstream the tiny particles could circulate with the blood flow and were caught in filtering organs, such as the lungs, kidneys, spleen, or liver.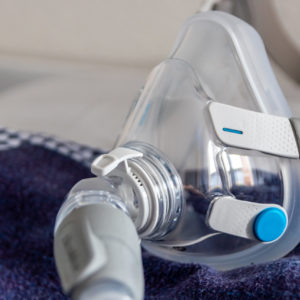 Did You Know?
Millions of Philips CPAP Machines Recalled
Philips DreamStation, CPAP and BiPAP machines sold in recent years may pose a risk of cancer, lung damage and other injuries.
Learn More
"You can find plastics contaminating the environment at virtually every location on the globe, and in a few short decades, we've gone from seeing plastic as a wonderful benefit to considering it a threat," Charles Rolsky, Ph.D., a lead researcher, said in the press release. "There's evidence that plastic is making its way into our bodies, but very few studies have looked for it there. And at this point, we don't know whether this plastic is just a nuisance or whether it represents a human health hazard."
Researchers developed a procedure to extract microplastics from cadaver tissue samples. They then used spectrometry to analyze 47 tissue samples provided by the ASU Banner Neurodegenerative Disease Research Center, which has a brain and body bank used for research.
Their findings indicate the researchers detected microplastics in every single organ tested.
Health experts have expressed concern in recent years regarding the widespread use plastics in consumer products and the chemicals used to manufacture those products, which could have a wide range of health effects including diabetes, obesity, sexual dysfunction, and infertility.
Other research has shown the average person ingests an average of 5 grams of plastic every week, roughly the equivalent of a credit card.
Finding microplastics in tissue may indicate the substances act as a carcinogen and irritant in the same way asbestos affects the body. For example, inhaling asbestos leads to inflammation which can later lead to cancer.
While it is impossible to completely avoid ingesting microplastics since the substances have been measured in samples of tap water, bottled water, and the air, it may be possible to reduce exposure through the use of reusable products, like stainless steel water bottles, instead of disposable items, or by buying unpackaged food.
Researchers used the data to create an online calculator to help scientists convert information on microplastics into standard units of mass and surface area to help estimate how much plastic a person has ingested into specific organs. They hope it can help create an "atlas of human pollution" and map exposure to the human body.
The findings were to presented Monday at the American Chemical Society's Fall 2020 Virtual Meeting & Expo. The research is considered preliminary until it is published in a peer reviewed journal.
Sheri

August 22, 2020 at 2:56 am

Holy cow, a credit card!
"*" indicates required fields