Study Finds 10 Times More Microplastic In Infant Feces Than In Adults'
October 08, 2021
By: Russell Maas
New study has found an alarmingly high rate of microplastic particles in infant feces, ranging upward of ten times the average amount in adults, raising concerns of increased and long term exposure to the particulate matter, which may cause neurological and hormonal disruptions, as well as organ development.
In a report published in the American Chemical Society on September 22, researchers from the New York University School of Medicine identified a tenfold increase in the amount of polyethylene terephthalates (PET), commonly known as polyester or microplastics, found in infant stool samples when compared to adults.
Microplastics are microscopic bits of plastic less than 5 millimeters in diameter, or about 0.2 inches, which are barely visible to the human eye and so small they can be ingested with food, beverages, and even the air we breathe. The particles are so small they can transfer from the digestive system into the bloodstream allowing them to circulate with blood flow to filtering organs such as the lungs, kidneys, spleen or liver.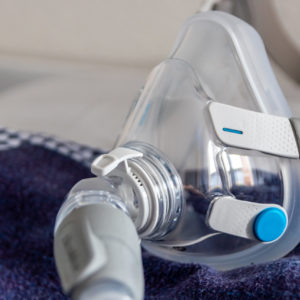 Did You Know?
Millions of Philips CPAP Machines Recalled
Philips DreamStation, CPAP and BiPAP machines sold in recent years may pose a risk of cancer, lung damage and other injuries.
Learn More
While no research has definitively linked what effects microplastic may have on human health, past research has raised concerns the chemicals could cause harmful side effects including phthalates like bisphenol-A (BPA) lowering thyroid levels, impaired hormones, and neurological effects that stunt brain development.
The team of researchers analyzed feces samples of ten adults, six infants and the first stool of three newborns to evaluate the differences in levels of PET's found to determine the magnitude of exposure from each group.
According to the findings, levels of PET's found in infants feces was highest, averaging approximately 36,000 nanograms of polyethylene terephthalate (PET) per gram (ng/g) of feces, followed by 16,000 ng/g in adults, and 12,000 in newborns first stools.
Researchers noted the average amount of microplastics in infant feces was ten times that of the average found in adults, with the highest levels recorded reaching 82,000 ng/g.
The study presents several reasons as to why these levels of plastic particulate matter may be so high in infants, which include the consistent use of plastic sippy cups, eating off of plastic plates, chewing on plastic toys or fabrics, and even crawling on carpets, all of which are often made of, or with, polyester.
Researchers further noted PET's are often found in indoor dust, which settle to the floor after breaking away from common household items containing polyester material such as clothing, couches and bed sheets. With infants spending great amounts of time on the ground learning to crawl, they can be easily exposed to thousands of tiny PET's daily.
Health experts have expressed concern in recent years regarding the widespread use of plastics in consumer products and the chemicals used to manufacture those products, which could have a wide range of health effects including diabetes, obesity, sexual dysfunction, and infertility.
In October 2020, the findings of a study out of Trinity College Dublin were published in the journal Nature, warned that baby bottles made of polypropylene plastics release high levels of microplastics when heated, resulting in infants receiving an average of nearly 1.6 million microplastic particles every day.
A press release issued by the American Chemical Society in August 2020, stated autopsy's on humans performed by the Arizona State University Biodesign Center for Environmental Health Engineering discovered microplastics in every organ in the body, raising questions as to whether these exposure represent any human health hazards.
A study published in June 2019, in the journal Environmental Science & Technology, found the annual consumption of microplastics ranges from 39,000 to 52,000 particles each year depending on age and sex, and drinking bottled water adds more than 90,000 particles of microplastics to a person's diet every single year.
"*" indicates required fields