Mini Cooper Recall Issued Due to Risk of Engine Fires
January 19, 2012
By: Staff Writers
Nearly 90,000 BMW Mini Coopers sold in the United States have been recalled due to a risk of engine fire. 
The National Highway Traffic Safety Administration (NHTSA) has announced a Mini Cooper recall (PDF) for certain model year 2007-2011 Mini Cooper, Mini Cooper S Clubman, Mini Cooper S Convertible, Mini Cooper JCW, Mini Cooper JCW Clubman, Cooper JCW Convertible and Cooper S Countryman passenger vehicles manufactured from 2006 through 2011.
The recall was issued after an analysis of dozens of cases involving overheating in the circuit board of an auxiliary water pump. At least four of those cases resulted in engine fires.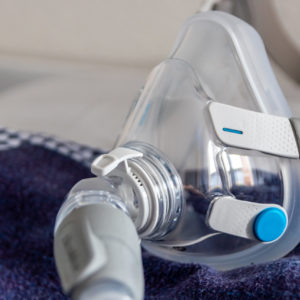 Did You Know?
Millions of Philips CPAP Machines Recalled
Philips DreamStation, CPAP and BiPAP machines sold in recent years may pose a risk of cancer, lung damage and other injuries.
Learn More
BMW first became aware of a potential Mini Cooper engine problem in June 2009, when they noticed electric auxiliary water pump failures on test vehicles with BMW 8-cylinder engines. The problem was first noticed among cars on the road in September 2009.
In November 2010, the company identified that electro-migration was causing circuit board and water pump overheating failures, by which time the first two reports of engine fires came in; one from the United Kingdom and another from Japan.
By November of last year there were 81 cases of known pump failures worldwide and four of them included burned engine compartments.
The NHTSA stepped in to investigate in October 2011. NHTSA investigators have concluded that the electric auxiliary water pump that cools the turbocharger has an electronic circuit board that can malfunction and overheat. The circuit board may smolder, which could cause a vehicle fire.
The recall is expected to affect 88,911 vehicles in the U.S. and nearly 300,000 around the world. They include some model year 2007-2011 Mini Cooper S, 2008-2011 Mini Cooper S Clubman, 2009-2011 Mini Cooper S Convertible, 2009-2011 Mini Cooper JCW, 2009-2011 Mini Cooper JCW Clubman, 2009-2011 Cooper JCW Convertible, and 2009-2011 Cooper S Country passenger cars.
BMW intends to begin notifying affected owners in February. Customers with vehicles included in the recall will be able to take the vehicle to a BMW dealer to have the water pump replaced free of charge. Owners with questions can contact BMW at (866) 275-6464.
Photo courtesy of http://www.flickr.com/photos/thecarspy/ CC BY 2.0
Raymond

August 22, 2023 at 10:04 am

My 20 year old daughter took a loan through Carvana for 2015 mini Cooper. Battery died so she bought a new one,10 months later car caught fire in electrical system. She still owes $16,000 on it. Insurance wants to total loss the vehicle, this is a travesty hearing about all these fire issues with mini Cooper. What can I tell her to do?

Byron

December 27, 2022 at 12:55 pm

We have recently purchased a 2011 Mini Cooper S Countryman. We have not even received the registration paperwork yet. It has been parked in our driveway since we drove it home. On Sunday at 9:01 pm, it began to smoke and by 9:03 pm it was fully engulfed in flames (not running). We have this all on security camera footage. It appears the fire started on the driver's side where the circuit board and[Show More]We have recently purchased a 2011 Mini Cooper S Countryman. We have not even received the registration paperwork yet. It has been parked in our driveway since we drove it home. On Sunday at 9:01 pm, it began to smoke and by 9:03 pm it was fully engulfed in flames (not running). We have this all on security camera footage. It appears the fire started on the driver's side where the circuit board and computer module are. I have read online that this is a known issue from this particular year, make and model. BMW has reached out to us requesting all documentation about the vehicle and incident such as the videos, pictures, fire report and etc. This did cause damage to our house as well, as it was parked in front of one of the garage bay doors. Before we supply them with any evidence, we thought it may be wise to seek council. We did not add this vehicle to our insurance yet because we have not received the paperwork, and it is parked and not being driven. This was our daughter's 16th birthday present and Christmas present combo. Because there was a mistake on the title work it was sent back to the Post Falls Auto Auction and our 30 day window to add to our insurance has elapsed. VIN WMWZC3C57BWH97693 Mileage 126873. This event happened on 12-18-2022.

Robert

November 7, 2022 at 6:20 am

Bought a 2008 Mini Cooper and after 200 miles the car burned while I was driving it ,for 45 minutes and it is Still sitting in my driveway. BMW's slimy insurance adjuster sent a fire team to investigate and said it was too burned to determine the cause of the fire so I would have to eat it. This slimy adjuster had an office in a 10 million dollar BMW building and would not replace my CD collection[Show More]Bought a 2008 Mini Cooper and after 200 miles the car burned while I was driving it ,for 45 minutes and it is Still sitting in my driveway. BMW's slimy insurance adjuster sent a fire team to investigate and said it was too burned to determine the cause of the fire so I would have to eat it. This slimy adjuster had an office in a 10 million dollar BMW building and would not replace my CD collection or even remove the burnt car from my driveway or even pay for the towing on my AAA with battery acid and motor oil dripping out. I am going to sue them. Bought this well after this article (2012) but they will pay.

Maria

August 29, 2022 at 12:21 pm

minni cooper engine got on fire while driving without a warning

Ploutarchos

December 2, 2021 at 4:08 am

My MINI COUNTRYMAN S ALL4 2011 caught fire without any prior indication of overheating or any other.My daughter almost got burned as she opened the hood to see where the smell came from and fire was coming out from the bottom.It burned all wiring and plastic parts on the engine and it is waiting in the MINI official service in Athens Greece for more than 10 days without a reply what could have [Show More]My MINI COUNTRYMAN S ALL4 2011 caught fire without any prior indication of overheating or any other.My daughter almost got burned as she opened the hood to see where the smell came from and fire was coming out from the bottom.It burned all wiring and plastic parts on the engine and it is waiting in the MINI official service in Athens Greece for more than 10 days without a reply what could have caused it.

Timi-Lee

August 27, 2020 at 5:01 pm

My 2018 Mini Cooper S Countryman ALL4 caught fire after I had it in for service...telling them about hesitation, lagging, and loss of power. They had my car for 4 days, I had it less than 2.5hrs and all they did was run a computer diagnostic. They never checked the know areas already proven to cause fires in Mini's. BMW's denying any and all responsibility for what happened. In fact they're still [Show More]My 2018 Mini Cooper S Countryman ALL4 caught fire after I had it in for service...telling them about hesitation, lagging, and loss of power. They had my car for 4 days, I had it less than 2.5hrs and all they did was run a computer diagnostic. They never checked the know areas already proven to cause fires in Mini's. BMW's denying any and all responsibility for what happened. In fact they're still expecting payment for the remainder of the loan against the vehicle...payment for their negligence and failure to accurately diagnose the issue with my vehicle...or to even make any attempt to do so! I'm offered fake platitudes, but it all comes back to them wanting their money.

ciara

November 21, 2015 at 5:13 pm

my 2006 mini s convertible spontaneously caught on fire, still traumatized. is there any class action lawsuits that you know of
"*" indicates required fields