Medtronic MiniMed Pump Malfunctions Linked To Insulin Dosing Problems
August 28, 2020
By: Austin Kirk
A growing number of reports suggest that serious and sometimes life-threatening health problems have occurred due to a Medtronic Minimed Pump malfunction, where the drug delivery system provided too much or too little of critical insulin for patients.
Medtronic Minimed insulin pumps are small, computerized devices that deliver insulin to diabetic patients throughout the day, via a catheter implanted under the skin. They are wirelessly connected to both the patient's blood glucose meter and a monitoring system to track glucose levels, as well as a remote controller that is designed to communicate with the pump and deliver a specific amount of insulin.
However, the design has had a laundry list of problems, resulting in numerous insulin pump recalls over the years, including a massive action announced in February 2020, which impacted more than 300,000 Medtronic MiniMed 600 series insulin pumps. Malfunctions were linked to more than 2,175 injuries and at least one death at that time, due to over or under-delivery of insulin to patients.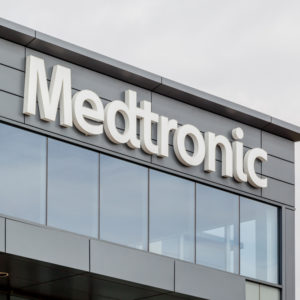 If a diabetic patient is given too much insulin, it could result in the development of severe hypoglycemia. However, if a patient receives too little, it could lead to high blood sugar and diabetic ketoacidosis, all of which increases the risk of loss of consciousness, seizure, and death.
Since the recall, a growing number of Medtronic Minimed pump lawsuits have been filed, and lawyers are investigating additional complaints for individuals nationwide.
Medtronic Insulin Pump Design Problems
The Minimed series 600 recall was the latest in a long line of Medtronic insulin pump problems reported in recent years.
In September 2017, the FDA announced the Medtronic MiniMed infusion pump recall following reports of consumers suffering from hypoglycemia caused by over delivery of insulin. The issue was related to a component of the device called a vent membrane, which can be blocked by fluid. Medtronic discontinued the use of the vent membrane component in April 2017.
In September 2014, Medtronic issued a MiniMed Paradigm insulin pump recall for more than half a million units following reports that programming errors led to patients receiving the wrong dose of insulin. At least one report of hypoglycemia was linked to the problem, which caused some users to accidentally give themselves the maximum insulin dose.
In June 2013, the company issued a MiniMed Paradigm infusion set recall because fluid could get into vents, preventing the pump from priming properly, which could cause severe or even fatal health problems for diabetics. It was one of four recalls or urgent device notifications involving Medtronic's insulin pumps that year alone.
In 2009, Medtronic Inc. issued a similar recall for approximately three million Quick-set infusion sets used with its MiniMed Paradigm insulin pumps, due to a manufacturing defect that could result in the delivery of incorrect doses of insulin and cause injury or death for diabetics.
Following that recall, a number of Medtronic infusion set lawsuits were filed on behalf of patients of suffered serious injury or death when they received too much or too little insulin. Each of the plaintiffs raise similar claims, indicating they were prescribed and used Medtronic's 600 series of insulin infusion pumps to automatically deliver insulin into their bodies for the treatment of diabetes.
As Medtronic Minimed pump recall lawyers continue to review and file claims, it is expected that hundreds of lawsuits may be filed in the coming months and years, as individual realize that insulin pump malfunctions may have been caused by known defects associated with the device.
"*" indicates required fields