Lawsuit Over Medtronic 600-Series Insulin Infusion Pump Problems Removed to Federal Court System
May 13, 2020
By: Irvin Jackson
A product liability lawsuit filed in California state court by six different plaintiffs who all experienced problems with Medtronic 600-series insulin infusion pumps has been removed to the federal court system, where the manufacturer will face claims that the widely used devices were unreasonably dangerous and defective.
The complaint was originally brought by Stephen Plum, William Oliver, Steven Moyer, Morgan Bailey, Pamela Weisshar, Richard Miller, and Jennifer Topel in the Superior Court of California, presenting separate claims for injuries caused by different Medtronic 600-series pumps sold in recent year, which have since been recalled following thousands of complaints where incorrect amounts of insulin were delivered.
Medtronic, Inc. and it's Medtronic Minimed, Inc. subsidiary filed a notice of removal (PDF) last week, transferring the case to the U.S. District Court for the District of California, indicating that there is diversity of citizenship among the plaintiffs who reside in six different states.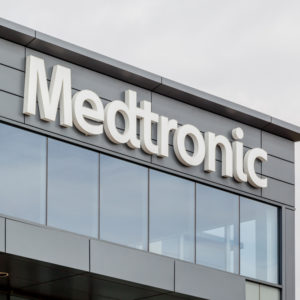 Each of the plaintiffs raise similar claims, indicating they were prescribed and used Medtronic's 600 series of insulin infusion pumps to automatically deliver insulin into their bodies for the treatment of Type 1 diabetes, including the Medtronic 670G system and Medtronic 630G system.
The Medtronic insulin pumps are small, computerized devices that deliver insulin to diabetic patients throughout the day, via a catheter implanted under the skin. They are wirelessly connected to both the patient's blood glucose meter and a monitoring system to track glucose levels, as well as a remote controller that is designed to communicate with the pump and deliver a specific amount of insulin. However, each of the plaintiffs indicated that they experienced injuries when the devices malfunctioned due to alleged defects.
A Medtronic MiniMed 600 series insulin pump recall was issued earlier this year, which impacted more than 300,000 insulin pumps distributed since September 2016.
According to information provided by the FDA at that time, Medtronic has become aware of at least 26,421 complaints in which the insulin pump over or under delivered the programmed amount of insulin, resulting in 2,175 injuries and at least one death.
This complaint is one of what is expected to be hundreds, and potentially thousands, of lawsuits over Medtronic 600-Series and MiniMed pumps that may have filed in the coming months, as individuals realize that insulin pump failures in recent years may have been caused by known defects associated with the device.
JoNell

February 15, 2022 at 1:23 pm

I was a vibrant knowledgeable Registered LDN/Dietitian. Currently I am unable to continue from the faulty Medtronic's insulin pump that caused my dementia; loss off excessive compensation and lively hood. Multiple tries w/o compensation. Can't believe Medtronic's has not compensated @ this time.
"*" indicates required fields