Bayer Opposes New MDL for Mirena Lawsuits Over IIH
June 19, 2014
By: Austin Kirk
In response to a recent request filed by plaintiffs to establish a new federal multidistrict litigation (MDL) for all Mirena lawsuits alleging that the birth control implant caused idiopathic intracranial hypertension (IIH), Bayer indicates that cases involving the development of neurological problems do not justify a new consolidated proceeding.
In May, a group of nine plaintiffs filed a motion with the U.S. Judicial Panel on Multidistrict Litigation (U.S. JPML), seeking to centralize all Mirena birth control IIH lawsuits in the U.S. District Court for the Middle District of Tennessee.
Bayer currently faces more than 800 injury lawsuits over Mirena in the federal court system, which are consolidated as part of an existing MDL that is centralized before U.S. District Judge Cathy Seibel in the Southern District of New York. However, that proceeding is limited to cases involving allegations that the birth control implant spontaneously perforated the uterus and migrated out of position.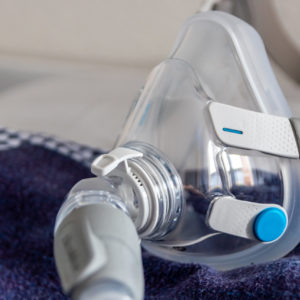 Did You Know?
Millions of Philips CPAP Machines Recalled
Philips DreamStation, CPAP and BiPAP machines sold in recent years may pose a risk of cancer, lung damage and other injuries.
Learn More
The recent request called for the establishment of a second Mirena MDL, which would be limited to cases involving plaintiffs who allege that levonorgestrel contained in the intrauterine system caused women to suffer non-stroke neurological conditions, such as idiopathic intracranial hypertension (IIH), which is also commonly known as pseudotumor cerebri (PTC).
In a response (PDF) filed June 17, Bayer maintains that there are not enough Mirena IIH lawsuits pending in the federal court system to justify a new and separate MDL.
The drug maker indicates that only ten cases have been filed to date alleging that inadequate warnings were provided about the risk that side effects of Mirena may cause neurological problems associated with the build up of fluid around the brain that results in pressure on the skull.
"The reason that so few IIH cases have been filed is because there is not a single study published anywhere in the medical literature suggesting that Mirena is even associated with IIH, let alone causes IIH," Bayer's attorneys state in the opposition brief. "Instead, Plaintiffs' entire theory of causation is that Norplant — an entirely different form of hormonal contraception that was on the market 20 years ago — might have caused IIH. Plaintiffs reason that because Mirena contains the same active ingredient as Norplant, it too may somehow cause IIH."
IIH develops when cerebrospinal fluid levels become elevated. This causes increased pressure in the skull, acting like a tumor. Victims develop severe migraines, double vision, temporary blindness, and other vision loss symptoms. They often develop swelling of the optical dis, and ringing in the ears known as tinnitus.
Mirena IUS is a small T-shaped birth control, which is implanted into the uterus to provide protection against pregnancy for up to five years. The polyethylene frame contains a steroid reservoir that release levonorgestrel, which is a second generation progestin that is also used in many other forms of birth control.
Plaintiffs allege that Bayer knew or should have known about the link between IIH and levonorgestrel, yet withheld information about the risk from consumers and the medical community.
In the response filed this week, Bayer suggests that plaintiffs are attempting to "manufacture an MDL", by filing a handful of IIH lawsuits in different federal district courts. The drug maker argues that before the cases should be centralized, they should at least be "predicated on a recognized scientific theory rather than the guesswork underlying plaintiffs' causation theory."
In the event the MDL Panel determines that consolidation of the cases is appropriate to reduce duplicative discovery or to avoid conflicting rulings from different judges, Bayer proposes that the cases be added to the existing Mirena migration lawsuits pending before Judge Seibel in the Southern District of New York. The drug maker indicates that given overlapping issues and discovery, Judge Seibel is in the best position to efficiently manage the cases.
The U.S. JPML is scheduled to hear oral arguments on the motion July 31, at a hearing session that will be held in Kansas City, Kansas.
Mirena Litigation Status
In addition to the complaints pending before Judge Seibel, nearly another 800 other Mirena lawsuits have also been filed in New Jersey state court, which is where the drug's manufacturer has their U.S. headquarters. The New Jersey cases have also been consolidated before one judge, with complaints filed throughout the state being handled by Superior Court Judge Brian R. Martinotti in Bergen County as part of a Multi-County Litigation (MCL).
In both the federal Mirena MDL and in New Jersey state court litigation over migration and perforation injuries, a small group of cases are being prepared for early trial dates, known as "bellwether" cases.
These Mirena trial dates are not expected to begin until the second half of 2015, but they should help provide the parties with information about how juries may respond to certain evidence and testimony that is likely to be repeated throughout the litigation.
Bayer has previously maintained that it intends to defend the migration injury cases, arguing that information about the risk of perforation was included on the warnings provided with the IUD. However, plaintiffs in that litigation maintain that the previous warnings were vague and misleading, suggesting that the risk of injury only exists at the time of insertion. Most of the complaints involve women who found that the Mirena migrated spontaneously, often long after the IUD was successfully placed in the uterus.
Following a series of bellwether trials, if Bayer continues to refuse to make any Mirena settlement offers in the migration injury or IIH lawsuits, the drug maker could face hundreds of individual trials spread throughout the country.
bkirk

October 22, 2014 at 3:14 am

Great article, very useful and thorough for what I was looking for!
"*" indicates required fields