Mirena IUD Class Action Lawsuit Over Breast Cancer Risk Cleared to Move Forward
October 12, 2023
By: Irvin Jackson
A federal judge has cleared the way for a class action lawsuit to proceed against Bayer, claiming that women face an increased risk of breast cancer when they are implanted with the Mirena IUD birth control implant.
The Mirena IUD is a small, t-shaped device that is placed into the uterus to provide long-term protection against pregnancy for up to five years. The polyethylene frame contains a steroid reservoir that releases levonorgestrel, which is a second generation progestin.
The Mirena breast cancer class action lawsuit was originally filed in March 2022 by Priya Sidhu. She seeks class action status for all women who received the implant, saying Bayer failed to warn them that the Mirena increased the risk of developing breast cancer.
Sidhu indicated she and other women would have never paid for the procedure and been implanted with the device had the manufacturer adequately warned patients and the medical community.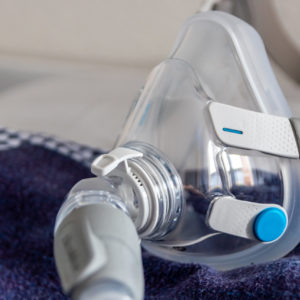 Did You Know?
Millions of Philips CPAP Machines Recalled
Philips DreamStation, CPAP and BiPAP machines sold in recent years may pose a risk of cancer, lung damage and other injuries.
Learn More
The lawsuit claimed Bayer knew about the increased breast cancer risks for years; since studies dating back to at least 2010. However, the risks only truly came to public notice in 2014, when Finnish researchers published a study in Obstetrics & Gynecology which found that women who receive the Mirena IUD to treat heavy periods may face a greater risk of breast cancer.
The researchers saw a nearly 20% increase in the risk of breast cancer with levonorgestrel IUDs.
Judge Refuses to Dismiss Mirena Breast Cancer Lawsuit
In March, Bayer filed a motion to dismiss Sidhu's lawsuit on a number of different grounds. The Court heard oral arguments over the motion to dismiss in August.
In its motion, Bayer disputed whether five studies being used by plaintiffs truly show an increased risk of breast cancer linked to the Mirena IUD. The company also claimed plaintiffs lacked standing to file a claim because they had suffered no injuries, and that the class action should be limited to California residents only.
In addition, Bayer claims the lawsuit is preempted by federal law, saying the company could not have changed the label warnings for the Mirena IUD because it lacked scientific evidence to convince the FDA to do so.
In an order (PDF) issued on October 5, U.S. District Judge Beth Labson Freeman rejected most of Bayer's motion, saying most of the science-based arguments affecting the study, causation and federal preemption are inappropriate at this stage of the proceedings.
While Judge Freeman did dismiss some parts of the lawsuit, including a claim of unjust enrichment and violations of some California consumer laws, the bulk of the complaint was cleared to proceed. She also indicated that Sidhu would be allowed to pursue punitive damages against the company in her lawsuit.
The case's class action status has not yet been certified.
Mirena is the best selling IUD in the United States. However, only a few variations of the long-term birth control implants are on the market, including Mirena and Skyla, as well as the ParaGard, which does not release levonorgestrel.
In prior years, Bayer has already faced thousands of Mirena IUD lawsuits over various problems with the implant, involving allegations that the drug maker failed to adequately warn about potential side effects of the IUD birth control. Most of the cases involve women who suffered severe internal injuries after Mirena IUD migrated out of place, resulting in perforations of the uterus and other complications.
Tracy

November 24, 2023 at 2:52 am

I had a Merena for 10 years until I was diagnosed with ER, PR positive breast cancer. I was told it would prevent endometrial cancer.

Gina

November 14, 2023 at 6:38 pm

I use Marena for 15 years and ended up with Invasive Ductal carcinoma

Julie

October 14, 2023 at 1:31 am

This is GREAT NEWS! I fell victim to the Mirena IUD and Bayer Pharmaceuticals' deceptive marketing to my OB-GYN Specialist in August of 2013, when it was recommended to treat my prolonged and heavy periods. By August of 2014 (basically 1 year's time frame) I was diagnosed with Invasive Breast Cancer. The Mirena IUD literally destroyed my entire life and nearly took it as well.
"*" indicates required fields