Mirena IUD Lawsuit Claims Pseudotumor Cerebri Side Effects Caused Vision Loss
May 12, 2016
By: Irvin Jackson
According to allegations raised in a recently filed product liability lawsuit over the Mirena IUD, the birth control implant caused a woman to suffer severe headaches, vision loss and other complications associated with side effects of pseudotumor cerebri, which involves a buildup of fluid pressure on the brain.
The complaint (PDF) was filed by Cattie Kessler in the U.S. District Court for the District of New Jersey on May 9, alleging that Bayer Healthcare Pharmaceuticals failed to adequately warn women and the medical community about the potential link between Mirena and pseudotumor cerebri (PTC), also referred to as idiopathic intracranial hypertension (IIH).
The intrauterine device (IUD) is a small, T-shaped implant designed to prevent pregnancy for up to five years, releasing the progestin levonorgestrel, which has been linked to reports of pseudotumor cerebri problems in other birth control products. However, the Mirena warnings failed to adequately warn women that the IUD birth control may cause a dangerous buildup of pressure on the brain, which can cause permanent damage to the optic nerve and other side effects.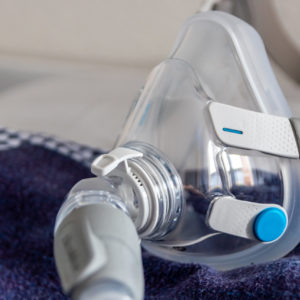 Did You Know?
Millions of Philips CPAP Machines Recalled
Philips DreamStation, CPAP and BiPAP machines sold in recent years may pose a risk of cancer, lung damage and other injuries.
Learn More
Kessler indicates that she received a Mirena implant in October 2010. At the time, there were no signs of complications with the IUD. However, in April 2013, she began experiencing severe headaches, vision loss, numbness of the extremities, tinnitus, nausea and fatigue.
About four months later, Kessler was diagnosed with papilledema, which is a medical condition involving swelling of the optic nerve. Following a number of scans and a lumbar spinal tap to relieve the pressure and rule out other causes of the fluid buildup on the brain, Kessler discovered that she was suffering pseudotumor cerebri side effects from the Mirena IUD.
The case is one of a growing number of Mirena IUD lawsuits filed over pseudotumor cerebri filed in recent months, which each allege that Bayer failed to adequately warn about the risk that levonorgestrel released by the implant may cause the sudden buildup of pressure on the brain.
In several other places around the world, including South Africa and Hong Kong, warning information provided with the Mirena IUD indicate that papilledema is a possible side effect. However, Bayer has not given women in America or the U.S. medical community the same information.
Amid a growing number of Mirena pseudotumor cerebri cases brought throughout the federal court system against Bayer, a request was filed last year with the U.S. Judicial Panel on Multidistrict Litigation (JPML) to centralize the cases before one judge. However, that request was rejected, so Kessler's claim and others filed by other women are proceeding without coordinated pretrial proceedings.
In addition to problems with pseudotumor cererbri, Mirena has also been linked to reports of the IUD perforating the uterus or moving out of position, causing severe internal injuries for many women. There is a separate multidistrict litigation (MDL) established for Mirena migration injury lawsuits, which currently includes about 4,000 complaints pending before U.S. District Judge Cathy Seibel in the Southern District of New York, where a small group of "bellwether" cases are being prepared for early trial dates.
Image Credit: |test caption
Jessica

September 3, 2016 at 1:33 pm

I had mirena placed in Feb 2010 and it was fine for a long time (only major side effect was weight gain). In November 2014 the headaches started along with severe fatigue. I had it removed exactly 5 years later Feb 2015 and at that point my blood pressure was horrible and what's funny is the first question my obgyn asked was if I had been having headaches. I had a hysterectomy 2 months later at 34[Show More]I had mirena placed in Feb 2010 and it was fine for a long time (only major side effect was weight gain). In November 2014 the headaches started along with severe fatigue. I had it removed exactly 5 years later Feb 2015 and at that point my blood pressure was horrible and what's funny is the first question my obgyn asked was if I had been having headaches. I had a hysterectomy 2 months later at 34 years old.

brenda

June 6, 2016 at 7:36 pm

My eyesight was getting a lil worse ..started wearing glasses about4 or 5 yrs ago...never had bad vision in my life.have bad cramping sometimes,still use it an had it replaced once..but do get headaches alot..when i do thier bad....

Lisa

June 6, 2016 at 2:18 am

Having terrible cramping down legs, nerves terrible

Bonnie

June 5, 2016 at 8:28 pm

I have headaches I have stomach cramps without bleeding I thought my vision has got worse because of my age memory is worse than it ever was I'm sick to my stomach a lot got me wondering if a lot of my problems aren't from this

Amanda

June 5, 2016 at 4:41 pm

I had the Mirena for 2 years before getting it removed because of severe side effects. Severe migraines that would last 5-7 days at a time, horrible ache, hair loss, weight gain, was feeling fatigued all the time, suffered from several ovarian cysts which were treated before and after they ruptured and don't get me started on the mood swings. I was told the Mirena was the best choice for me after[Show More]I had the Mirena for 2 years before getting it removed because of severe side effects. Severe migraines that would last 5-7 days at a time, horrible ache, hair loss, weight gain, was feeling fatigued all the time, suffered from several ovarian cysts which were treated before and after they ruptured and don't get me started on the mood swings. I was told the Mirena was the best choice for me after giving birth to my daughter and a few of my closest friends swore up and down that it was the greatest. I wouldn't recommend this thing to my worst enemy! I had it removed this past November (11/19/2015) my body and I are STILL trying to go back to normal. Horrible, horrible, HORRIBLE!!!

Gypsy

June 4, 2016 at 1:15 am

In 2002 I had numbness to the lower half of my body. I could not feel the back of my legs or buttocks at all. I had back pain and tingling. After a mri and spinal tap I was diagnosed with MS. I immediately REMOVED the Marina iud and it had bacteria on it. I have no doubt I do NOT have MS. I have never had a relapse and the condition of ms is not something I exhibit. I am lucky. I believe in my hea[Show More]In 2002 I had numbness to the lower half of my body. I could not feel the back of my legs or buttocks at all. I had back pain and tingling. After a mri and spinal tap I was diagnosed with MS. I immediately REMOVED the Marina iud and it had bacteria on it. I have no doubt I do NOT have MS. I have never had a relapse and the condition of ms is not something I exhibit. I am lucky. I believe in my heart the iud caused may be to blame for the trauma and pain and suffering in my life. I have not received any treatment for ms past 2005. I took shots I don't need for 3 years. I have pain to this date related to that time period. I am going to look into this further thanks to this post.

Jennifer

June 3, 2016 at 2:30 pm

I had the PARAGUARD IUD with ALL the same problems!!! Is there a law suit with them?? I'm still having complications and they almost did a hysterectomy on me AGE "28" because it took three times for them to try to get it out and find it.

Cindy

June 3, 2016 at 12:31 am

I had this out for approximately a year before I had it removed. I suffered from severe cramping, to the point I felt that my guts were being ripped out. Six months after the removal by my ob, I had to have a complete hysterectomy. I was 37.

chrisie

June 2, 2016 at 12:36 am

I had the mirena iud twice... I had sharp pains that felt as if my insides were ripping apart... I have constant migraines.. and my eyes hurt occasionally. I have no insurance so I could not go to a dr. For any kind of tests or exams. Mine both moved around inside till they came out on their own.

La Rhonda

May 29, 2016 at 9:43 pm

I got the implant in 2013, and in the past year or two I've been having the same symptoms as I've just read about. I get severe headaches ,which was diagnosed as aggressive migraines. I get the memory loss and loss of sight. I was told they were due to the migraines. After reading you article I believe it could be because of the IUD.

Ramona

May 26, 2016 at 1:28 am

I had headache so bad I cry for hours I had it taking at and for 3 months I still had them
"*" indicates required fields