Misdiagnosed Cancer Lawsuit Results in $3.5M Jury Award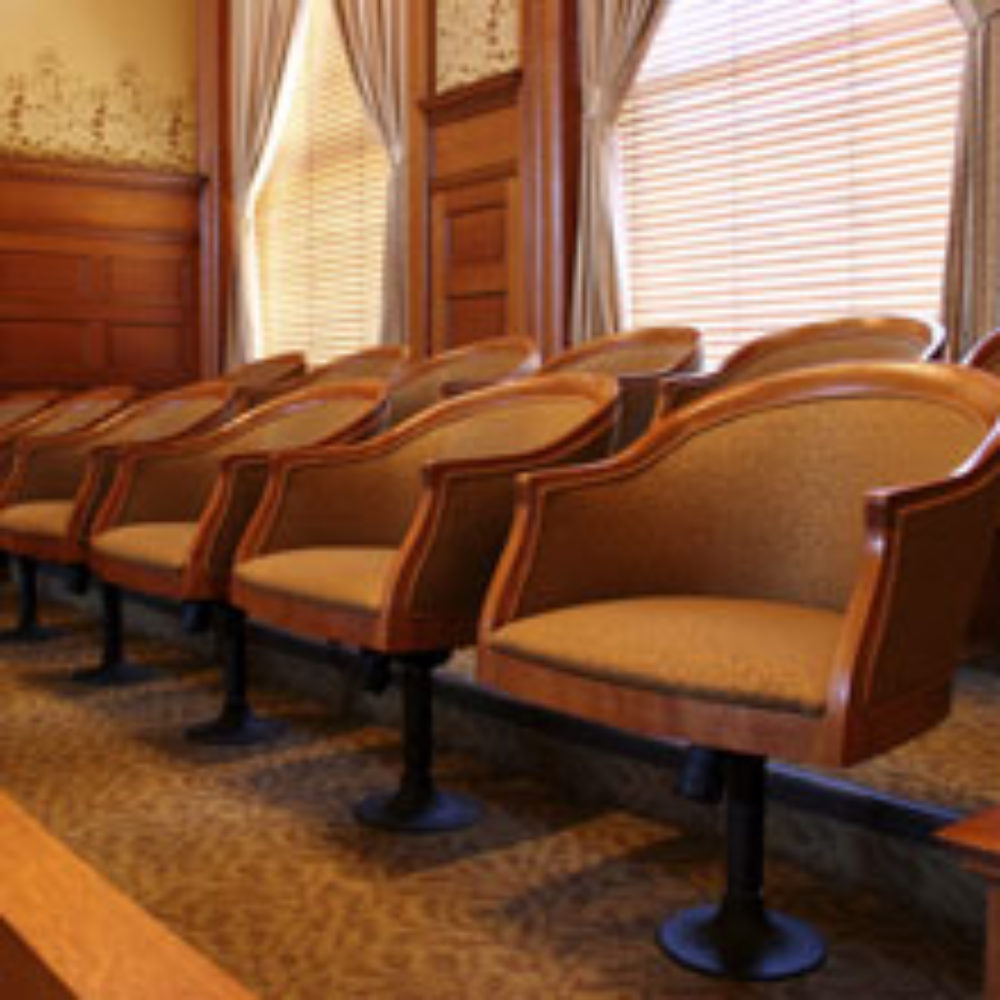 August 31, 2009
By: AboutLawsuits
A Texas jury has returned a $3.5 million award in a medical malpractice lawsuit filed by the family of a woman who died after a doctor failed to diagnose cancer.
The case was filed by the family of Melissa Hendricks in Denton County, Texas. Hendricks died on December 14, 2004 of cancer that went undiagnosed for nearly a year and a half, despite repeated medical visits and concerns expressed to her health care providers.
The verdict, which was returned in a case filed against Dr. Stephen Glaser, physician assistant Jason Maris and Highland Family Medical Center, is reportedly one of the largest in the county since Texas tort reform was enacted in 2003. According to the Denton Record-Chronicle, verdict will be reduced to $1.5 million under a Texas medical malpractice law that limits the amount of damages that can be awarded for non-economic damages.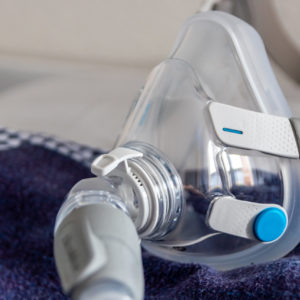 Did You Know?
Millions of Philips CPAP Machines Recalled
Philips DreamStation, CPAP and BiPAP machines sold in recent years may pose a risk of cancer, lung damage and other injuries.
Learn More
In the misdiagnosed cancer lawsuit, Hendricks family alleged that she first noticed a small lump on the top of her head in mid-2002 and visited the medical center and Dr. Glaser in October of that year. She expressed concerns about the lump because her mother had died of cancer, and Glaser misdiagnosed the bump as a sebaceous cyst, which is a nonmalignant lesion.
A week later, the cyst was removed by Maris, who worked for Glaser. However, the cyst was discarded and no testing was performed to confirm the original diagnosis.
Approximately one year later, the lump returned and Hendricks went to another doctor, who did not remove the lump because she was pregnant. It subsequently grew in size and was confirmed as sarcoma, a form of cancer. Despite an 11th hour fight against the cancer, Hendricks died less than a year after the correct diagnosis.
Early cancer diagnosis is important in nearly all forms of the disease, as treatment options may not be available or as likely to succeed if time elapses because of a cancer misdiagnosis. Patients diagnosed with sarcoma in its early stages who receive proper treatment have a much better prognosis, with the possibility of a full cure if all of the cancerous cells can be completely removed from the body. In later stages, the cancer spreads to the lymph nodes and beyond, making it more difficult to treat.
The jury determined that Glaser and Maris were each 45% responsible in the wrongful death misdiagnosis lawsuit. The other 10% of the responsibility was attributed to Hendricks', for waiting to have the lump examined given her family's cancer history.
Terrelyn

August 18, 2015 at 11:07 pm

My mother was a none smoker or drinker .. She died of bone cancer on May 25 of 1979 the only thing that she used to drink a lot of was the diet soda call tab TAB

cj Robinson

March 19, 2014 at 6:04 am

Melissa I still recall the first moment that we laid eyes upon each other. You have a very kind soul! R.I.P.

hamid

September 28, 2013 at 12:53 am

I went to the doctor in November 2011, due to the appearance of tumors smaller over my head in MGH Boston . Doctor has diagnosed tumors they kind benign inclusion cyst or sebaceous cyst . After one year increased their size very quickly and began to feel pressure on the skull. i went to another doctor in boston medical center, which was removed, and when their analysis shows they sarcoma tumors an[Show More]I went to the doctor in November 2011, due to the appearance of tumors smaller over my head in MGH Boston . Doctor has diagnosed tumors they kind benign inclusion cyst or sebaceous cyst . After one year increased their size very quickly and began to feel pressure on the skull. i went to another doctor in boston medical center, which was removed, and when their analysis shows they sarcoma tumors and asked me to need a second operation expanded to remove an area of the scalp. last week i was the removal of a large amount of scalp. after one month my doctor asked me third surgery next month If cancerous tumor was discovered early would have been removed easily in a very limited area i am sorry i don't speak good English

Indra

February 28, 2012 at 5:58 am

Tara, I saw sotemhing about this yesterday when I went to see Wanted. I'm so glad that there is a benefit going on this huge for cancer. I've had family members with this horrible disease, but until it got me, I don't think it would have meant as much. I can't wait to see the results from this and hope that it really does help create some breakthroughs. My particular kind of breast cancer (triple [Show More]Tara, I saw sotemhing about this yesterday when I went to see Wanted. I'm so glad that there is a benefit going on this huge for cancer. I've had family members with this horrible disease, but until it got me, I don't think it would have meant as much. I can't wait to see the results from this and hope that it really does help create some breakthroughs. My particular kind of breast cancer (triple negative) is one with the least therapies and the most unknowns. I'm not on FAcebook anymore, but this might be a good reason to get back on. Please let me know if there's any way I can help you with this or be involved.Drea

genny

February 7, 2011 at 5:22 pm

i started going to my primary care doctor in february 07 extreme fatigue and overall not feeling well. kept going back because i just kept feeling worse and worse and the fatigue was overwhelming more than just tired. he kept telling me i had the flu and viruses time after time and antibiotics everytime i went. then my neck was really sore and i was rubbing it and i found a lump. i showed him the[Show More]i started going to my primary care doctor in february 07 extreme fatigue and overall not feeling well. kept going back because i just kept feeling worse and worse and the fatigue was overwhelming more than just tired. he kept telling me i had the flu and viruses time after time and antibiotics everytime i went. then my neck was really sore and i was rubbing it and i found a lump. i showed him the lump he wasn't concerned i told him i have felt cysts and this was different, again more antibiotics. even went to emergency room for another reason and the er doc asked if anything else was going on i told him about the lump he said you don't have cancer don't worry about it. also went to a neurologist for my migraines the doctor felt it said don't worry about it. been to the primary care numerous times and the er doctor and the neurologist. finally in JULY i couldn't take the way i was feeling anymore and went to my old family doctor who was out of network because of change of insurance so i went to him and paid the extra he said the lump was in a bad place and scheduled me for a needle biopsy which came back and the doctor said i had to have it removed. the results came back with diffuse large b cell lymphoma a very fast and aggressive type of cancer it had already spread to the mediastinum when i started chemotherapy. the oncologist said i was extremely lucky i went to my old primary care doctor because it would not take long for this cancer to take my life. i can't tell you the number of doctor visits i made. it still makes me very very angry.

Robin

June 6, 2010 at 4:13 am

My mom died in September 2009 of brain cancer - astrocytoma. We had her to the dr. and hospital repeatedly from April 2009 til July 2009, and they insisted she was having "mini-strokes"; even after 2 MRI's and CT scans, among other tests. Finally at the end of July, 2009 - after I'd insisted she get checked out at the Univ. of Penn, they diagnosed her with level 2 brain cancer - giving us hope t[Show More]My mom died in September 2009 of brain cancer - astrocytoma. We had her to the dr. and hospital repeatedly from April 2009 til July 2009, and they insisted she was having "mini-strokes"; even after 2 MRI's and CT scans, among other tests. Finally at the end of July, 2009 - after I'd insisted she get checked out at the Univ. of Penn, they diagnosed her with level 2 brain cancer - giving us hope that she could be treated. For reasons unknown to me, she was transferred back to the local hospital for "treatment", and died on Sept. 4, 2009. I believe that someone neglected to diagnose her correctly, and as a result, the tumor grew to an inoperable size. Had she been correctly treated beginning in April, perhaps she would still be with us now. What can I do to get answers, and to have the negligent parties held responsible?

TREVER

November 10, 2009 at 10:54 pm

MY MOM WAS MISTREATED WITH CANCER ON A COUPLE OF OCCATIONS. I NEED HELP ON WHAT TO DO AND SHES HAD IT BEFORE AND THE DOCTORS REMOVED WHAT WAS THERE AND DIDNT OFFER KEYMO WHICH SHOULD HAVE BEEN A MUST AND NOW ITS NOT GOING TO GOOD
"*" indicates required fields