Long-Term Mobile Phone Use Could Triple Brain Cancer Risk: Study
November 14, 2014
By: Irvin Jackson
The findings of a new study raise further concerns about the wide-spread use of mobile phones, finding that long-term exposure to the cell phones or wireless phones may triple the risk of brain cancer. 
Swedish researchers indicate that people who use mobile phones for more than 25 years are three times as likely to develop a deadly brain cancer known as glioma, compared to those who have been using the devices for less than a year.
The study was published late last month in the medical journal Pathopsysiology, involving an analysis of two case control trials, one involving patients from 1997 to 2003 and another involving patients from 2007 to 2009. A total of 1,498 individuals with malignant brain tumors were involved, along with 3,530 controls.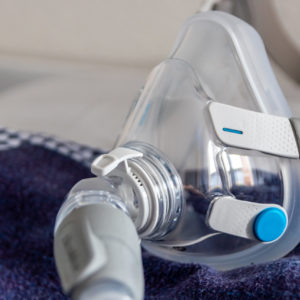 Did You Know?
Millions of Philips CPAP Machines Recalled
Philips DreamStation, CPAP and BiPAP machines sold in recent years may pose a risk of cancer, lung damage and other injuries.
Learn More
Overall, cell phone radiation exposure was linked to a 30% increase in the risk of developing brain cancer, but that risk appears to start very low and increase over time, reaching about 300% after 25 years. However, even at that increased risk, the overall chances of developing glioma still appear very low, at 0.016%.
Researchers concluded that the cell phone risk of glioma increased a statistically significant amount both for every 100 hours of mobile phone use and per year of latency; the time from which the person began regular use of a cell phone.
The highest risk of glioma appeared to be in the temporal lobe of the brain, and those who began using mobile phones before the age of 20 appeared to be at a higher risk for glioma than other age groups.
Cell Phone Cancer Debate
The study is the latest in an ongoing scientific and medical debate about whether the electromagnetic fields given off by mobile devices can cause brain cancer.
While some studies have found no links between brain cancer and the use of cell phones and other mobile devices, a number of others appear to show evidence that there is a connection.
In May 2011, the World Health Organization (WHO) announced that it was classifying radiofrequency electromagnetic fields emitted by wireless phones as a possible carcinogen. Similar to this latest study, a working group of 31 scientists from around the world determined that cell phone emissions appeared to be linked to an increased risk of glioma.
However, a study released a little more than a month later by Danish researchers found no link between cell phones and brain tumors.
In May of this year, French researchers found a link between heavy cell phone use and brain cancer. Cell phone users with the longest cumulative duration of calls, 896 hours of talk time or more, were twice as likely to develop brain tumors than those who talked less.
In 2013, the Federal Communications Commission (FCC) announced that it was reassessing the potential effects of radiation exposure from cell phones and mobile devices. The FCC plans to look at radiation exposure and determine how much is emitted by the devices and how those emissions affect humans.
In the meantime, experts recommend users attempt to reduce their risk by using headsets or speakerphones when possible, holding the phone away from the body, and texting instead of calling as often as possible. Some also recommend only using the phone when it has a strong signal.
Alison

November 20, 2014 at 8:57 pm

Independent scientists are describing our over exposure to EMF radiation as the BIGGEST health crisis our planet and its inhabitants have ever faced. See what the experts are saying at http://EMFsummit.com
"*" indicates required fields