Mockingbird Stroller Recall Issued Due to Reports of Cracked Frames and Child Fall Risks
November 15, 2022
By: Russell Maas
Federal safety officials have announced a recall of Mockingbird strollers sold at Target stores nationwide, warning customers to stop using the strollers immediately due to a potential risk that the frames may crack and collapse while in use.
The U.S. Consumer Product Safety Commission (CPSC) announced the Mockingbird stroller recall on November 10, after receiving at least 130 reports of the lower side of the stroller frame cracking, resulting in multiple injuries to children.
To date, the CPSC has become aware of at least eight injuries involving cuts, scratches or bruising to children riding in the recalled Mockingbird strollers.
The stroller recall includes approximately 149,000 Mockingbird Single-to-Double Strollers that are made of aluminum and were sold in black or silver colors. The strollers are equipped with black seats, and have canopies that are black, light blue, dark blue, pink or light green. Impacted strollers are marked with a lot number between 20091 and 22602, which can be located on the white product label located on the inner left side of the stroller frame near the top of the basket.
The strollers were manufactured by Mockingbird LLC, of New York and were distributed for sale at Target stores nationwide and online at hellomockingbird.com, babylist.com, goodbuygear.com and target.com from March 2020 to September 2022 for between $395 and $450.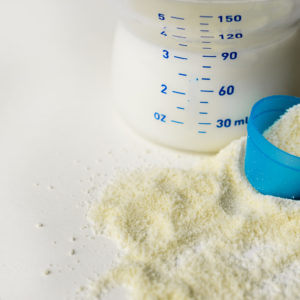 CPSC officials are instructing customers to stop using the recalled strollers immediately, as a fracture in the frame may cause the stroller to collapse or tip over, increasing the risk of serious head trauma and other injuries to infants and children.
Customers are being asked to contact Mockingbird toll free at 877-274-3240 to receive a free frame reinforcement kit, which includes two frame clamps that attach to the sides of the stroller to reinforce the frame. Customers should reference the recall number 23-042.
"*" indicates required fields