More Ford Windstar Minivans Recalled In Cold Weather States
January 28, 2011
By: Staff Writers
About 425,000 Ford Windstar minivans are being recalled in cold-weather states due to rust and corrosion problems that could cause the the front subframe brackets and mounts to separate. This follows an earlier Ford Windstar recall issued for about 575,000 minivans due to rear-axle corrosion problems. 
The latest recall of Ford Windstar minivans was announced on Thursday and affects models built between 1999 and 2003 that are used in the northern United States and Canada.
According to Ford Motor Co. and investigators from the National Highway Traffic Safety Administration (NHTSA), salt corrosion to the undercarriage of the vans can cause brackets and mounts on the front subframe to disintegrate, potentially resulting in steering problems. At least three reports of auto accidents related to the defect have been received, including one of which involved an injury, according to a NHTSA report.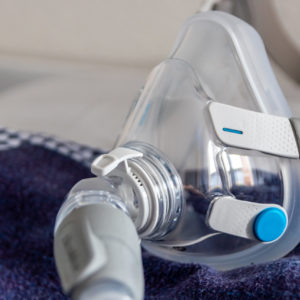 Did You Know?
Millions of Philips CPAP Machines Recalled
Philips DreamStation, CPAP and BiPAP machines sold in recent years may pose a risk of cancer, lung damage and other injuries.
Learn More
Ford claims that the corrosion problem only affects vans in cold-weather states, including Connecticut, Delaware, Illinois, Indiana, Iowa, Kentucky, Maine, Maryland, Massachusetts, Michigan, Minnesota, Missouri, New Hampshire, New Jersey, New York, Ohio, Pennsylvania, Rhode Island, Utah, Vermont, West Virginia and Wisconsin, as well as the District of Columbia.
Ford Windstar minivans recalled in August were also only from cold-weather states, due to corrosion of the rear axle. In December, NHTSA investigators said they were expanding the investigation into the problem to look at how it might affect the front axle of the vehicles as well.
According to NHTSA's Office of Defects Investigation (ODI), 346 complaints have been reported to ODI and Ford over fractures, cracking and corrosion in the front subframes of the affected models. Complaints from salt belt states comprised 334 of those complaints.
The front subframe is commonly referred to as the engine cradle, and the corrosion appears to usually affect the rear mounting bracket on the front passenger side lower control arm.
Ford will begin notifying owners next month that they should bring their vehicles into a dealership for inspection and repair.
Photo Courtesy of IFCAR via Wikipedia Commons Public Domain
andrew

March 27, 2015 at 7:25 am

I just bought a 2001 ford windstar Used took it to a mecanic for safety and was to take it to ford for this recall .. ford looked at it and told me they fixed it.. so today i called them up to ask them how much its going to cost.. they were ignorent and asked me where the problum was.. i had to tell them to take off the front drivers tire and they will see the big hole in the sub frame.. they say [Show More]I just bought a 2001 ford windstar Used took it to a mecanic for safety and was to take it to ford for this recall .. ford looked at it and told me they fixed it.. so today i called them up to ask them how much its going to cost.. they were ignorent and asked me where the problum was.. i had to tell them to take off the front drivers tire and they will see the big hole in the sub frame.. they say that it wasnt recalled and that it will be 2600 to fix it.. i live in sarnia ontario.. why is ford not backing there product.. this makes me sick.. how many more people are driving around in death traps

Bernie

September 10, 2014 at 7:56 pm

I have a 1999 ford windstar. 70.000 original miles on it. With that little mileage and saw very little snow it needed the recall still. Got it back from a recall now my brake lights don't work. They were working when it was brought in. Now I find out it needs a brake module at the cost of 400.00 + dollars if they can find one. They found one The only one in the US hopefully it will come in. Now [Show More]I have a 1999 ford windstar. 70.000 original miles on it. With that little mileage and saw very little snow it needed the recall still. Got it back from a recall now my brake lights don't work. They were working when it was brought in. Now I find out it needs a brake module at the cost of 400.00 + dollars if they can find one. They found one The only one in the US hopefully it will come in. Now if it doesn't I will have no brake lights and Ford stopped making this part and anyone that needs a module for the brakes will be out of luck. Well, all windstar owners will face driving without brake light or rigging them and hopefully they will work. There are other issues out there like ABS light staying on or transmission module gets wet and now you can't shift. I think Ford should buy back these cars and do the right thing. Called Ford they don't care. I will not be buying FORD anymore as I have a lincoln navigator hope that Doesn't act up. I am done with Ford if they don't do the right thin gang hopefully other owners will do the same thing. I can't sell knowing these problems and now worry I might get killed in this auto one day. THANK you ford for nothing. I have had 10 FORDS and I am done if you don't come clean.

Michael

June 4, 2014 at 4:19 am

I was never notified of a recall. Last October my 1999 mini van almost put me into a tree. subframe broke due to corrosion according to my mechanic. I had just got new tires all around. Getting no help from Ford, won't even buy it back. Do they need someone to die before they recall all of their defective units?

phyllis

December 5, 2013 at 8:17 pm

I have a 2001 ford windstar. More problems with this than any other car. Myu car won't start. Lights all go on. Charging it now. Still won't start

Denise

December 3, 2012 at 4:42 am

i have a windstar i bought new in march of 2000 it has 10000 miles on it we have replaced the transmission,fuel pump ,power steering pump,head gasket ,intake gasket,idler pulley,tensioner pulley,oxygen sensors,axle seals,speed sensor,luggage rack,window trim that cracked and peeled,two wheel hubs,one sliding door motor and now the other two are not working so i just cut the cables to make them sli[Show More]i have a windstar i bought new in march of 2000 it has 10000 miles on it we have replaced the transmission,fuel pump ,power steering pump,head gasket ,intake gasket,idler pulley,tensioner pulley,oxygen sensors,axle seals,speed sensor,luggage rack,window trim that cracked and peeled,two wheel hubs,one sliding door motor and now the other two are not working so i just cut the cables to make them slide open easily.now the power steering rack is out it burns a quart of oil every 150 miles so i have to keep changing the spark plugs to keep it running because they are caked with oil .i changed the oil every 3000 miles from the time it was new .i had the radiator flushed to ford milage specs i had the transmissions flushed and t wo months later the transmission went out.i spent 34000 dollars and 5 years paying for this vehicle let alone the 7000 dollars that i spent on repairs of this vehicle i do not think we as consumers should have to put up with dealing with your recalls for what we pay for these vehicles you should come to my house and pickup my vehicle and drop it off at my house for your recalls it is not my problem that your engineers fucked up . you should have went for the bail out it might have helped your company

Tom

March 21, 2012 at 4:52 pm

Ford is one of the most corrupt and criminal companies in the world. Without Ford, North Korea, North Vietnam and Hitler, would not have been able to stay in the war...Ford made sure supplies flowed by providing them with vehicles. I know, they killed my daughter in one of their roll over vans, because they lobbied for no safety inspections and refused to put safety glass in their van...which my[Show More]Ford is one of the most corrupt and criminal companies in the world. Without Ford, North Korea, North Vietnam and Hitler, would not have been able to stay in the war...Ford made sure supplies flowed by providing them with vehicles. I know, they killed my daughter in one of their roll over vans, because they lobbied for no safety inspections and refused to put safety glass in their van...which my daughter and her best friend were both thrown from the vehicle and killed coming home from a church outing. Oh, they both had their seat belts on and both seat belts failed. Anyone who owns a Ford is taking their lives in their hands and putting them in Ford...not a good idea.

diana

August 2, 2011 at 2:19 am

ford needs to get of there buts and fix this vans or replace them life is worth more than that whats wrong with them

Sharon

June 22, 2011 at 12:39 am

I am in London,Ontario,Canada.I just got my Ford WIndstar back on Friday June.17th..2011.. I have serveral problems now that I have checked it over. My alingment is off to the point in 4 days of driving my tires are wearing. My steering wheel is crooked,I have a beeping noise in my van and the check engine light is on as well.My ignitions is locking up,my shifter is loose... I left Ford a message [Show More]I am in London,Ontario,Canada.I just got my Ford WIndstar back on Friday June.17th..2011.. I have serveral problems now that I have checked it over. My alingment is off to the point in 4 days of driving my tires are wearing. My steering wheel is crooked,I have a beeping noise in my van and the check engine light is on as well.My ignitions is locking up,my shifter is loose... I left Ford a message on their machineHAVE NOT YET HEARD A WORD !!. .I am not happy with them at all.

Kathy

May 20, 2011 at 8:31 pm

So I received a notice of recall in december for my 1999 windstar for a defective rear axle. I took it to my local ford dealership and they then informed me that it was also under recall for a possible faulty front sub frame and they would check that out also. I got a call 2 days later telling me both items were bad. They could replace the axle but the sub frame was unrepairable. It was danger[Show More]So I received a notice of recall in december for my 1999 windstar for a defective rear axle. I took it to my local ford dealership and they then informed me that it was also under recall for a possible faulty front sub frame and they would check that out also. I got a call 2 days later telling me both items were bad. They could replace the axle but the sub frame was unrepairable. It was dangerous for me to drive and that ford would most likely be contacting me about a buy out. They rented me a very nice dodge minivan (which I LOVE). This windstar has been a thorn in my side since we bought it. We have had the transmission replaced or repaired 3 times. Which since most everyone here is familiar with the windstar knows has been a real problem since day one. So I was not unhappy that I would be finally rid of this obvious lemon. The ford dealership told me that it could be months before i heard from ford and so life went on. Today I get a call from the dealership telling my van is fixed and ready to be picked up...I was shocked! When I questioned the man who called about the fact that I was told it was unrepairable he would only say....we did what ford told us to do. They did install a new rear axle...and the front sub frame had been repaired. I had many questions for him since I was informed that it was UNREPAIRABLE AND DANGEROUS! I repeatedly asked him if it was SAFE...and the only answer I would get was....I cant tell you that ma'am. He refused to give me a straight answer. Just kept telling me that they had done exactly what ford had to ld them to do and that was all they could do. WELL OBVIOUSLY I DONT WANT TO DRIVE AN UNSAFE VEHICLE! So now I am suppose to return my rental immediately and come get a van that's a piece of crap and they wont even tell me is safe to drive and be done with it???? I called two car repair shops in the area and BOTH said....they would NEVER "repair" a sub frame that was damaged in any way. That's a band aid on a serious problem. I don't want to even drive this van from the dealership to my house! If I dont come get it they will charge me for storage and from this date forward I am responsible for paying for the rental???? I WILL NEVER OWN ANOTHER FORD!

carl d.

May 4, 2011 at 3:56 pm

the ford dealer here told me that our 2000 ford windstar is not repairable and offerd me 4500.00 for atrade in or cut me a check that I would not receive for a week. I explained that we are on a fixed inc. and my wife has tro use a hover round , so we would need a vehicle to accomodate it . I am 73+ and my wife is 68+.We have no other incom except soc. sec.. I asked if the person I was talking t[Show More]the ford dealer here told me that our 2000 ford windstar is not repairable and offerd me 4500.00 for atrade in or cut me a check that I would not receive for a week. I explained that we are on a fixed inc. and my wife has tro use a hover round , so we would need a vehicle to accomodate it . I am 73+ and my wife is 68+.We have no other incom except soc. sec.. I asked if the person I was talking to is a sales person? Ans. was YES! I told him the letter from ford strated they would replace our vehicle ! They did not say we would we would have to go into debt to buy another van. We are both diabetic and our meds take up at least a third of our income. No empathythere ! ! ! i SUSPECT COLUSIO9N TO INCREAS SALES OF FORD PRODUCTS . SPREAD THE WORD!

claire

March 21, 2011 at 11:37 pm

We were without an auto for a very long while. The right front subframe rendered the vehicle undriveable. We just got the notice a month ago and have a rental since then. We wouldn't feel so used if they had given us a rental up front. We are paying insurance on a vehicle we can't use. I have a '98 Toyota Camry LE and can say I have had no major issues with it. I have almost 90,000. miles o[Show More]We were without an auto for a very long while. The right front subframe rendered the vehicle undriveable. We just got the notice a month ago and have a rental since then. We wouldn't feel so used if they had given us a rental up front. We are paying insurance on a vehicle we can't use. I have a '98 Toyota Camry LE and can say I have had no major issues with it. I have almost 90,000. miles on it and it runs quiet ..gets good mileage and rides comfortably. I understand that the new Toyota's are having problems also. Perhaps it's a sign of the times. I worked in industry for years before retireing and saw the poor quality of workmanship - and men on the night shift having hiding places to sleep. After I retired the plant closed. The books were in the red the entire time I worked. Unions are good when it comes to labor laws however people do take advantage and quality suffers. My Toyota was made in Japan. I don't know if that makes a difference but I know their work ethic is much better than ours .

Kristy

March 2, 2011 at 4:13 am

Isnt South Dakota a cold weather state??

JAMES

February 22, 2011 at 6:36 pm

Had the rear axle retrofitted by Ford dealer in January. Received the second notification about the front sub frame. Had it inspected by a Ford dealer who claims it passes inspection and does not need repair. The steel in the area in questions is obviously deteriorating according to two independent mechanics. Is there currently any class action lawsuits against Ford to re-purchase these vehicl[Show More]Had the rear axle retrofitted by Ford dealer in January. Received the second notification about the front sub frame. Had it inspected by a Ford dealer who claims it passes inspection and does not need repair. The steel in the area in questions is obviously deteriorating according to two independent mechanics. Is there currently any class action lawsuits against Ford to re-purchase these vehicles?

Bob

February 21, 2011 at 5:03 pm

Update: I got my Windstar 2003 back on Friday 2/19/2011(sitting from October 29th, 2010) . New axle in place it is a beauty(must have cost $$$$). The dealer said they check the second recall and my van passed, however they still need to re-enforce the front when the parts show up (March?).. The dealer did right be me, they charged up the battery and made sure the tires had air in them, the [Show More]Update: I got my Windstar 2003 back on Friday 2/19/2011(sitting from October 29th, 2010) . New axle in place it is a beauty(must have cost $$$$). The dealer said they check the second recall and my van passed, however they still need to re-enforce the front when the parts show up (March?).. The dealer did right be me, they charged up the battery and made sure the tires had air in them, the car was washed and waxed and cleaned inside and they put $10 worth of gas in (I asked for that)...So far it seems to be OK. Will I ever trust that van again, NO...will I trust Ford again, NO. BTW we got the 1st axle available at the dealer, they just wanted to get me off their case.

Phyllis

February 21, 2011 at 12:39 am

Really, Ford? Really?? You think this is a better idea than buying back our vans and letting us buy a newer ford and drive happily off the lot? Didn't the car industry just spend two years on the brink of non-existence? And our faith in your products is returned by renting us a car for months? If you got in the recall, you were lucky. Sounds like some of us who had problems before the recall [Show More]Really, Ford? Really?? You think this is a better idea than buying back our vans and letting us buy a newer ford and drive happily off the lot? Didn't the car industry just spend two years on the brink of non-existence? And our faith in your products is returned by renting us a car for months? If you got in the recall, you were lucky. Sounds like some of us who had problems before the recall are getting royally ignored by Ford. Step up, Ford, and take care of your customers before we all become some other company's customers.

Bob

February 14, 2011 at 9:18 pm

Thanks Caer for the update. I am in the same boat with the 2003 Windstar except they have not bought us out. The dealer is being good about this but Ford is messing with them as well. I will make sure to get a "loaner" from my dealer should the buy us out... I am trying to keep the lawers out of this but the longer it goes on the worse it gets and getting a lawyer involved just cost money I [Show More]Thanks Caer for the update. I am in the same boat with the 2003 Windstar except they have not bought us out. The dealer is being good about this but Ford is messing with them as well. I will make sure to get a "loaner" from my dealer should the buy us out... I am trying to keep the lawers out of this but the longer it goes on the worse it gets and getting a lawyer involved just cost money I would rather not spend. Glad my last car purchase as a Honda :-)

Caer

February 12, 2011 at 2:54 am

I'm putting my post on several "Make a comment" I want as many people as possible to know how Ford treats it's customers. So sorry if you read this already. I HAD a 2003 van with 68,000 miles. Only owner. I did the maintenance required. Was garage kept for the 1st 3 1/2 years. The 1st week of Novemeber the dealer took it and said they would get the part in Jan 2011. They paid for the rental.[Show More]I'm putting my post on several "Make a comment" I want as many people as possible to know how Ford treats it's customers. So sorry if you read this already. I HAD a 2003 van with 68,000 miles. Only owner. I did the maintenance required. Was garage kept for the 1st 3 1/2 years. The 1st week of Novemeber the dealer took it and said they would get the part in Jan 2011. They paid for the rental. This week they condemed my van due to the 2nd recall. My buy out is $9,000.00. The catch – the dealer pressured me to sign the papers right away. Once I did, I did NOT get a check. 5-7 days, longer if a week-end was involed, but I had to turn in my rental on Friday no matter what I did. Dealer said it was Corp's rules. When I called Corp they said it was dealer's rules. When I asked about the other people from the 1st recall waiting 3 months+ for their checks the reply was yes there were delays for the 1st recall buy out. That could happen again. I asked to please keep my rental until I get my check. They said no. It would cost them too much money. But now it is Friday and I have no car to drive to work or get my kids to school. I also have no idea when I will get my check. NEVER A FORD AGAIN!!! I get the van is unsafe. I get this whole thing was a very bad mistake. What I don't get is how I had to give Ford a check to leave with my van in March of 2003, but now that they are buying it back they don't have to give me my check until they get around to it. They papers said they had a fixed time frame for me to keep the rental. What about a fixed time frame to give me my money. Anyone have any ideas???

Bob

February 11, 2011 at 9:17 pm

My 2003 Windstar is sitting at the local Ford dealer with a cracked axle since last October. We have a Enterprise Rental, but the rub, this week we got a 85K miles service notice from Ford. And they were nice enough to have a recal status for the van and it said "No Current Recalls". We sent that to the dealer where the car is sitting, dead battery, four flat tires and covered in ice. Got[Show More]My 2003 Windstar is sitting at the local Ford dealer with a cracked axle since last October. We have a Enterprise Rental, but the rub, this week we got a 85K miles service notice from Ford. And they were nice enough to have a recal status for the van and it said "No Current Recalls". We sent that to the dealer where the car is sitting, dead battery, four flat tires and covered in ice. Got to love Ford.

Barbara

February 10, 2011 at 2:39 am

just 2 days ago my 2000 ford windstar front axle broke while driving in the driveway. called ford customer relations right then & there & was told to have it towed to the ford dealer.they had not idea when I would get it fixed because they didn't have parts for front end axles & that was that . they gave me a l slip to go to enerprise rental .enterprise rental was giving out a sales[Show More]just 2 days ago my 2000 ford windstar front axle broke while driving in the driveway. called ford customer relations right then & there & was told to have it towed to the ford dealer.they had not idea when I would get it fixed because they didn't have parts for front end axles & that was that . they gave me a l slip to go to enerprise rental .enterprise rental was giving out a sales pitch . I wasn t paying for anythind ford should be picking up this tab , they cut corners to save money so they should pay for anything that needs to be paid for. I was disgusted , I left with no rental....the news media talked about this recall . I sure could use their help now. how do we the victims of their greed get real help? how do we get punitive damage etc, that info should be all over the news,how do we join a class action lawsuit in new jersey??

Heidi

February 5, 2011 at 10:31 pm

I have A 2000 Ford Windstar, drove off the lot at 42,000 miles at 67,000 miles transmission goes out and got fixed at $3000 on top of ALL the other repairs. Total investment in repairs and purchase is at $22,000.I take to get rear axle inspected and he says not cracked yet Ill put a sealant on at no cost.wow thanks. that should hold you over till the parts come in late Mar or April. I have 3 kids[Show More]I have A 2000 Ford Windstar, drove off the lot at 42,000 miles at 67,000 miles transmission goes out and got fixed at $3000 on top of ALL the other repairs. Total investment in repairs and purchase is at $22,000.I take to get rear axle inspected and he says not cracked yet Ill put a sealant on at no cost.wow thanks. that should hold you over till the parts come in late Mar or April. I have 3 kids who depend on me to protect them not drive them in a van that MIGHT hold me over till the parts come. I said what about buy back? no he says just be patient until parts come in. My van has been parked in my driveway for 7 months and I have 3 kids I am fulltime college student and a small business owner. Now they tell me front subframe? just buy it back so I can purchase another non ford vehicle. How do I get involved with a class action suit. I have spoke with my lawyer on suing solo.But Fords pockets are deeper then mine

Jo-Ann

February 3, 2011 at 6:16 pm

My 2001van has been sitting at a Ford dealership since the end of September and I have inquired about a buy back from Ford and was denied. Ford is paying $1500.00 PER MONTH FOR MY RENTAL.SO FAR $6000.00 PAID OUT TO ENTERPRISEplus the remainder of who knows how much longer until the repair is made . I would have taken $3000.00 for the rust junk and Ford would have had a happy customer. Poor custom[Show More]My 2001van has been sitting at a Ford dealership since the end of September and I have inquired about a buy back from Ford and was denied. Ford is paying $1500.00 PER MONTH FOR MY RENTAL.SO FAR $6000.00 PAID OUT TO ENTERPRISEplus the remainder of who knows how much longer until the repair is made . I would have taken $3000.00 for the rust junk and Ford would have had a happy customer. Poor customer satisfaction!!! Toyota or Honda here I come

Stuart

February 2, 2011 at 6:38 pm

My Windstar was brought in in OCT and is still sitting in the lot covered with snow from the NJ winter storm. It is in the same spot and hasn't even been moved. I just want to get some communication from Ford. If they have secured a company to manufacture the parts or will we be getting a buyout offer. As far as the class action suite does anyone know the current status?

James

January 29, 2011 at 10:50 pm

I have a 1999 winstar and have it sitting on the lot at the Ford dealership. I had taken it in to have the first two recalls taken care of and because I noticed the steering was causing the van to sway. After repairing the two recalls I was told that the van was undriveable and it would cost $1600. to repair. Because the doors and door sills are so badly rusted I thought I needed to think it o[Show More]I have a 1999 winstar and have it sitting on the lot at the Ford dealership. I had taken it in to have the first two recalls taken care of and because I noticed the steering was causing the van to sway. After repairing the two recalls I was told that the van was undriveable and it would cost $1600. to repair. Because the doors and door sills are so badly rusted I thought I needed to think it over and so it sits. Thankfully! We called Ford and we were told there was nothing they would do. I placed a complaint on the website listed on the letter for recalls and then the next day we found out about the recall for the subframe. Ford wouldn't tell us. My wife has another make auto a year older...no problems and no rust. I just want the repairs done without any cost to me.

Theresa

January 29, 2011 at 2:27 pm

What is Ford's response to this?? Do they have parts to fix it. My van is already with them for the axle recall, thought I was getting it back in a few weeks. What now? Are they going to keep us in rentals? Do they have a plan? This whole experience with Ford has just be very frustrating. No one has answers and if they give answers they are riduclious. I was told twice it was safe to drive my Wins[Show More]What is Ford's response to this?? Do they have parts to fix it. My van is already with them for the axle recall, thought I was getting it back in a few weeks. What now? Are they going to keep us in rentals? Do they have a plan? This whole experience with Ford has just be very frustrating. No one has answers and if they give answers they are riduclious. I was told twice it was safe to drive my Winstar with a cracked axle is this going to be the same kind of response I get now?

sherri

January 28, 2011 at 9:14 pm

I had this problem in Dec. 2010 I noticed that my rear axle was split i tried repairing it but end up having to buy a new rear axle(costy). Still feeling unsafe i just traded it in last week not wanting to to trade it.my question is how do i get reimburst for the cost of repair
"*" indicates required fields