Takata Airbag Inflator Recalls May Impact Up To 90M More Vehicles
February 23, 2016
By: Russell Maas
Government officials warn that the size and scope of Takata airbag inflator recalls could quadruple in the coming months, potentially impacting more than 120 million total vehicles on U.S. roadways, due to a risk that the airbags may overinflate and rupture, shooting metal debris and fragments into the passenger compartment. 
According to a report by Reuters this week, the National Highway Safety Administration's (NHTSA) spokesman, Gordon Trowbridge, indicated in a correspondence that exploding airbag inflators may lead to the recall of another 70 million to 90 million vehicles in the U.S., in addition to the 29 million already recalled.
Takata and vehicle manufacturers are already having difficulty repairing airbags in vehicles recalled in recent years, and the addition of tens of millions of vehicles with defective and potentially deadly inflators may overwhelm the industry, leaving many of these dangerous vehicles on roadways for years.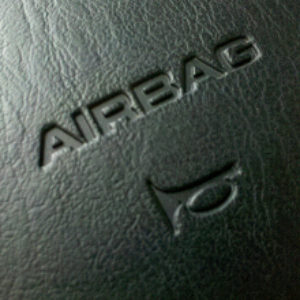 Trowbridge indicates that all ammonium nitrate inflators manufactured by Takata must eventually be recalled, in the absence of proof that they are safe.
The ongoing investigation into the cause of rupturing airbags in vehicles made by most major auto manufacturers has still not definitively determined the cause for the problems, which have been linked to at least ten deaths and hundreds of serious injuries so far.
Since November, the NHTSA's investigation has found that between 2000 and 2015, Takata Motor Corporation produced more than 260 million ammonium nitrate-based inflators worldwide, with about half ending up in vehicles sold in the United States.
Trowbridge's recent announcement indicates that with roughly 130 million vehicles potentially affected, Takata airbag recalls could impact more than 40% of the entire nation's automotive fleet.
Takata Recalls Hamper Replacement Part Inventory
General Motors was the latest company affected by the defective airbags, with the NHTSA issuing a new recall notice (PDF) on February 16, announcing that an estimated 180,000 Saab and Saturn vehicles equipped with Takata airbags are being recalled, including Saab 9-3 vehicles from model years 2003 through 2011, Saab 9-5 vehicles from model years 2010 and 2011, and the 2008 and 2009 Saturn Astra.
General Motors has not yet issued a notification schedule. Even then, it is unclear when replacement parts would be available for those vehicles, as the overwhelming number of recalls has overburdened Takata's ability to manufacture replacement parts.
The NHTSA has stepped in to help, but even it has had trouble organizing other manufacturers to make replacement inflators quickly enough.
Over the last year, the NHTSA struggled to keep up with the repair process due to new Takata airbag recalls and expansions issued almost every month. In December, the agency announced its repair process had begun accelerating after subcontracting out 70% of the required replacement inflators from Takata, and that it had reach a 27.3% repair rate of the nearly 30 million vehicles recalled.
However, 2016 has begun with more large Takata recalls, including the latest Saab and Saturn vehicles, as well as a recent Mercedes Benz recall impacting 840,000 sedans and SUV's. Other recalls have affected Ford, Mazda, Honda, Volkswagen, and Audi, which have added nearly 5 million vehicles equipped with Takata airbag inflators in less than two months.
The actual number of inflators needed to repair recalled vehicles is difficult to determine, because some of the vehicles are equipped with more than one defective inflator. The phase-stabilized ammonium nitrate Takata airbag inflators were equipped in steering wheel, overhead, front seat passenger side a rear passenger airbag assemblies. Some vehicles are being recalled for their second and even third time after new developments deem them unsafe.
Under a consent order the NHTSA issued in November, Takata was required to stop manufacturing phase-stabilized ammonium nitrate propellant inflators that investigators at the NHTSA believe to be the root cause.
Unlike normal inflators, reports suggest that the Takata airbag inflators can explode under certain conditions, such as high humidity, spraying vehicle occupants with lethal amounts of shrapnel. The agency's investigation has suggested that ammonium nitrate based propellants may cause the explosions and that the chemical may not be safe for inflator designs.
Over the course of 2015 and to date, there have been 10 deaths recorded from exploding Takata airbags with nine occurring in the United States. First responder reports have detailed horrific incidents where the shrapnel has projected into the occupied cabins leaving passengers with lethal and non-lethal lacerations to the head, face, neck, shoulders and torso regions.
As the NHTSA continues to organize a recall impacting nearly 40% of America's automobile fleet, it can only be assumed that fatalities and injury reports will be reported with the more humid seasons approaching. Should the highway officials determine the additional 70 to 90 million vehicles need recalled, the projected repair completion of 2019 could be extended to a decade or more before all impacted vehicles are repaired.
The NHTSA issued a Consent Order in November 2015 which requires Takata to be cooperative with the agency in all future actions involving the current recall investigation and demands that the NHTSA be head controller of the recall campaigns in the U.S., granting the agency exclusive control in organizing and prioritizing the recall process to speed up the repairs. In addition, the NHTSA fined Takata $200 million.
"*" indicates required fields