Motion Filed To Modify Zoloft Lawsuit Trial Pool in Federal MDL
December 31, 2013
By: Austin Kirk
As a result of delays in the discovery process while preparing Zoloft lawsuits for early trial dates in the federal multidistrict litigation (MDL), attorneys representing families of children who developed birth defects or malformations after exposure to the antidepressant during pregnancy are asking for the U.S. District Judge presiding over the litigation to rethink the selection process for the first cases that will go to trial.
There are currently more than 400 product liability lawsuits filed against Pfizer in the federal court system, which all involve similar allegations that side effects of Zoloft use during pregnancy caused children to develop serious health problems.
All cases filed in U.S. District Courts throughout the country are centralized for coordinated proceedings before U.S. District Judge Cynthia M. Rufe in the Eastern District of Pennsylvania for pretrial discovery and a series of "bellwether" trials, which are designed to help the parties gauge how juries may respond to certain evidence and testimony that may be repeated throughout the litigation.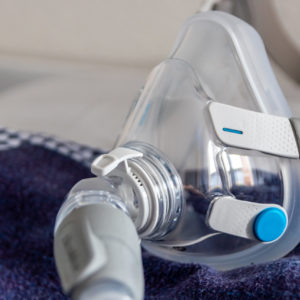 Did You Know?
Millions of Philips CPAP Machines Recalled
Philips DreamStation, CPAP and BiPAP machines sold in recent years may pose a risk of cancer, lung damage and other injuries.
Learn More
Earlier this year, Judge Rufe established a bellwether trial pool selection process for the Zoloft litigation, which resulted in the parties selecting 25 cases that are undergoing preliminary discovery. These cases are then to be narrowed down to a pool of six trial cases by May 2014.
According to a Motion (PDF) filed on December 27, plaintiffs indicate that the current plan is unmanageable and they are asking the judge to reduce the number of cases in the discovery pool.
Plaintiffs indicate that they would have to take 125 to 175 depositions over the next few months to meet that deadline, with depositions of every treating physician in all 25 pool cases needing to be completed by January 24. They claim that the problem has been exacerbated because of delays in the deposition process, which plaintiff attorneys argue have been caused by Pfizer's actions.
"Because neither the lawyers nor their clients will generally be able to participate in depositions over the holidays, this means that between January 3 and January 24, approximately eleven depositions will have to be taken on each business day," the motion states. "This is simply unrealistic and frankly unworkable."
The motion claims that plaintiffs have offered Pfizer deposition dates going back months, but claims Pfizer didn't take the first Plaintiff deposition until December 17.
To further complicate the trial selection process, under the current case selection rules, each party was provided with a certain number of "strikes", which allowed them to remove cases selected by the other side. However, Pfizer was also provided with additional strikes for each case they selected where a plaintiff voluntarily dismisses the action.
According to the motion filed last week, Plaintiffs claim that Pfizer has been intentionally selecting cases for the discovery pool that are inappropriate and non-representative of the issues that will arise throughout the remainder of the litigation. As a result, after plaintiffs voluntarily dismiss those cases rather than moving those non-representative cases closer to trial, the drug maker gets to strike an equal number of the "representative" cases selected by plaintiffs.
"Clearly, Pfizer's strategy of routinely choosing non-representative cases to include in its discovery pool has provided Pfizer with the ultimate benefit of controlling the trial selection process through striking Plaintiffs' potential trial picks," the motion claims. "Pfizer's exploitation of the trial selection process defeats the purpose of bellwether selection and puts Pfizer at a distinct and unfair advantage."
Plaintiffs have requested that Judge Rufe reduce the discovery pool to 8 picks by each side, or a small number as the Court deems appropriate. Further, they request that no strikes be permitted and that Judge Rufe select the actual cases that will go to trial first.
Zoloft Birth Defect Lawsuits
Zoloft (sertraline) is one of the most widely prescribed medications in the United States, and has been used by tens of millions of individuals. However, use of Zoloft by pregnant women has been linked to a potential increased risk of serious and potentially life-threatening birth defects and malformation for children.
In November 2006, the FDA added warnings about a potential risk of persistent pulmonary hypertension in newborns (PPHN) from Zoloft and other newer antidepressants when taken after the 20th week of pregnancy. The side effects of Zoloft and other similar medications were linked to a six times greater risk of PPHN.
In June 2007, studies found an association between the use of antidepressants like Zoloft early in the pregnancy and a risk of abnormal skull development, gastrointestinal abnormality and brain defects.
In September 2009, a study published in the British Medical Journal found that SSRI antidepressants like Zoloft increase the risk of heart defects when taken during the first trimester, a time when many women do not even know they are pregnant.
While the first cases are being prepared for early trial dates next year, the number of lawsuits filed nationwide continues to mount. Zoloft lawyers are continuing to review cases for families as they learn that their child's birth defects or malformations may have been caused by use of the antidepressant during pregnancy, and it is expected that there may ultimately be several thousand cases brought against Pfizer.
Following the early trial dates in the federal MDL, it is expected that additional trial dates will be held in various state court actions. The preparation and outcomes of these "bellwether" trials may help the parties reach Zoloft settlement agreements, which would resolve the litigation without the need to take each case to trial.
The parties are scheduled to meet with Judge Rufe during a status conference on January 17, 2014. Plaintiffs have requested that the Court hear this motion to alter the trial selection process at that time.
"*" indicates required fields