Mouthwash May Increase Risk of Heart Attacks, Strokes: Study
January 29, 2014
By: Martha Garcia
Rinsing with mouthwash daily may keep your teeth and gums healthy, but new research suggests that it may also increase an individual's risk of heart disease and stroke.
In a study published this month in the journal Free Radical Biology and Medicine, British researchers found that use of common antiseptic mouthwash twice a day caused participants blood pressure to increase between two to 3.5 points.
Each two point increase in blood pressure is equivalent to a seven percent increased risk of heart disease. A 10% increase in risk of dying from stroke is also attributed to every two point increase, say health experts.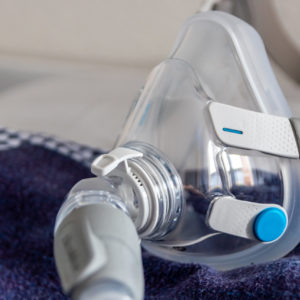 Did You Know?
Millions of Philips CPAP Machines Recalled
Philips DreamStation, CPAP and BiPAP machines sold in recent years may pose a risk of cancer, lung damage and other injuries.
Learn More
Researchers from the Queen Mary University of London tracked 19 participants who used Corsodyl brand mouthwash twice a day, which is a common antiseptic mouthwash used in the Britain. Participants blood pressure was measured before and after use.
Corsodyl is a potent antiseptic mouthwash manufactured by drug company giant GlaxoSmithKline, which is similar to many other popular brands. It contains a 0.2 percent by volume of chlorhexidine. In the United States, Corsodyl is sold under the brand names Peridex and Periogard, which are prescription-only.
Chlorhexidine is a chemical used in mouthwash to kill certain bacteria in the mouth, which may contribute to the formation of gum or tooth infection. However, researchers found that chlorhexidine also killed off much of the "good bacteria" that lives in the mouth.
The so called "good bacteria" is necessary for the formation of nitrite, which are essential for blood vessels to relax and dilate properly.
Use of chlorhexidine-based mouthwash twice a day for two weeks caused nitrite production in the mouth to decrease by more than 90%, according to researchers. It also caused blood nitrite to fall by 25%. Disrupting the bacteria and natural nitrite production increased a person's blood pressure and risk of stroke, the researchers determined.
Researchers indicate that not all mouthwashes will cause this effect, but many antiseptic mouthwashes contain other bacteria killing chemicals that may have a similar effect by disrupting the natural bacteria and nitrite production.
The study used a small sample group and the researchers warn it had its limitations. They determined that more research was needed concerning the role of mouthwash and heart disease.
Researchers estimate nearly one-third of all adults in the U.K. use mouthwash. Mouthwash also continues to be a growing market here in the U.S. as well.
GlaxoSmithKline reported the product used in the study is intended for short-term use to stop plaque and prevent gum disease. There is another GSK product, Corsodyl Daily, which is intended for daily use and contains only 0.06 percent chlorhexidine by volume.
"*" indicates required fields