Abandoned Defibrillator Leads Will Not Interfere With MRIs: Study
March 01, 2021
By: Russell Maas
The findings of a new study indicate abandoned leads from implanted defibrillators, which were unable to be removed from patients' bodies after recalls issued in recent years, do not appear to pose any significant risk to patients receiving magnetic resonance imaging (MRI).
A study published this month in The Journal of the American Medical Association (JAMA) indicates it is likely safe to perform MRI's on patients who have defibrillator leads left inside their bodies, despite some concerns the leads could contribute to bad test results or injury for patients.
Pacemakers and implantable cardioverter defibrillators are implantable devices designed to monitor heart rhythms, featuring a lead wires to deliver electrical pulses to the heart when needed, to keep it beating at an even rhythm. However, over the last decade, design defects have been linked to certain types of internal defibrillator leads, resulting in manufacturer recalls and thousands of patients being left with abandoned devices near their hearts, due to risks associated with attempting to remove the leads.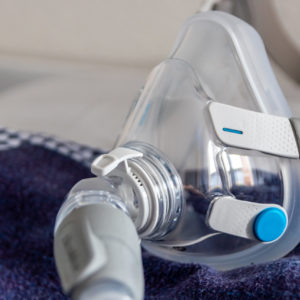 Did You Know?
Millions of Philips CPAP Machines Recalled
Philips DreamStation, CPAP and BiPAP machines sold in recent years may pose a risk of cancer, lung damage and other injuries.
Learn More
In this latest study, researchers from the University of Pennsylvania reviewed more than 100 patients with abandoned cardiac implantable electronic devices (CIEDs) who underwent MRI scans to determine whether the CIEDs caused serious adverse health effects.
Researchers indicated MRI scanning continues to remain the medical field's top choice for imaging patient organs and soft tissue, and that patients having undergone CIED implantation are 50% to 75% more likely to require an MRI in their lifetime. Given that little is known of the long term adverse effects of leaving abandoned pacemakers and CEID's in patients, the researchers sought to identify whether the performance of an MRI in the presence of an abandoned CIED lead is safe, and if the devices malfunctioned or caused adverse health consequences to patients.
The study reviewed 139 impacted patients undergoing MRI scans over various regions of the body including the thorax from January 2013 through June 2020, at the Hospital of the University of Pennsylvania. The patients underwent a total of 200 MRI's of multiple different anatomic regions including the brain, however researchers found no abnormal vital signs or sustained tachyarrhythmia's in patients. The findings also indicate the abandoned devices did not experience any changes in battery voltage, power-on reset events, or changes of pacing rate.
Researchers determined the risk of adverse health events in patients with abandoned pacemakers under MRI's were generally low.
Defibrillator Lead Recalls
Major concerns surrounding defective implantable cardiac defibrillators (ICDs) began in 2007, when Medtronic Sprint Fidelis defibrillator leads were recalled, after data suggested a high failure rate when the devices needed to provide a life-saving jolt.
In 2011, St. Jude recalled Riata defibrillator lead wires, due to problems where the insulation surrounding the wire may decay and eroded, leaving exposed wires inside patients that may produce unnecessary shocks, or for the defibrillator to fail.
Following the recalls, tens of thousands of individuals had to undergo additional procedures to place new lead wires in their body, but surgical removal of the old lead was often not attempted due to scar tissue that may build up around the wire.
In August 2012, the FDA issued a safety communication in response to concerns among individuals who still have one of the recalled St. Jude Riata or Riata ST leads, recommending that individuals undergo x-ray or other imaging exams to monitor the condition of the leads.
While millions in defibrillator lead settlements have been paid by the manufacturers, patients who received the recalled wires continue to face questions about the future health risks they may face in the future from the abandoned leads.
"*" indicates required fields