Nail Salon UV Lamps May Carry Skin Cancer Risk: Study
May 02, 2014
By: Martha Garcia
Women who get a monthly manicure or gel polish treatment at salons may face a higher risk of developing skin cancer from the UV ray devices used to dry the nails, according to the findings of a new study. 
In a research letter published in the medical journal JAMA Dermatology,, researchers indicate that radiation emitted from nail salon dryers may lead to skin damage in as few as eight visits.
In the small study, researchers tested a sample of 17 different nail dryers at 16 locations. The dryers represented a varying range of light source brands, bulb wattages and number of bulbs per device.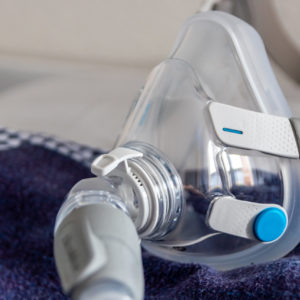 Did You Know?
Millions of Philips CPAP Machines Recalled
Philips DreamStation, CPAP and BiPAP machines sold in recent years may pose a risk of cancer, lung damage and other injuries.
Learn More
Prior studies have been conducted on the UV rays emitted from nail dryers. Many found the risk to clients was small, but critics warned that those studies did not include a randomized sampling from commercial salons. To that end researchers conducted a small scale study which did exactly that.
The nail dryers are used to speed the drying and hardening of nail polishes and gel manicures. Gel manicures are created through a chemical gel which is painted on the nail in layers and cured under UV light after every coating.
Researchers from the Georgia Regents University in Augusta evaluated the risk by comparing the average amount of radiation emitted to UV-A levels known to cause DNA damage.
Dr. Lyndsay R. Ship, the study's lead author, and the team of researchers found higher wattage bulbs emitted higher UV-A irradiance. Longer exposure times to the light also increased a user's risk of skin damage.
Experts say DNA damage that can cause skin cancer can occur at 60 joules per centimeter squared. While none of the lamps tested emitted radiation at that level, users can potentially reach that level after multiple visits.
Most women who frequent salons for manicures will have anywhere from 8 to 14 visits over a 24 to 42 month period of time. At that frequency, users would reach the threshold for potential DNA damage, the researchers warn.
Research has not been conducted on the effects and UV irradiation from multiple manicure visits.
Case studies of two women who developed squamous cell skin cancers on their hands revealed an association between the risk of cancer and the UV light dryers in salons.
Various dryers measured UV risk exposure ranges from "barely" to "significant." So while some experts say the risk is small and likely dependent on the type of dryer used, bulb wattage and other factors.
It may be difficult for a user to check bulb wattage before using a UV nail dryer, but experts recommend skipping the hand massage with lotion and opting for sunscreen before getting nails applied.
Another alternative is for users to wear protective gloves with the fingertips cut off so only the nails are exposed to the UV light. Users of regular nail polish can use fans to dry nails instead of the UV light dryers.
UV Lamp Risks Also Linked to Indoor Tanning
The light emitted from the hand dryers is the same type of UV light used in tanning beds, another controversial topic which has come to media attention recently.
Current estimates reveal more than 1 million people use tanning beds daily. As the numbers have continued to rise, health regulators proposed reclassifying tanning beds as a moderately dangerous medical device due to the risk of cancer.
Reclassifying the beds would require new label warnings which would recommend restricting children from using them and possibly cutting down on the number of users and new skin cancer cases each year.
A study published in January revealed overall the warnings of the risk of skin cancer related to indoor tanning is being wholly unheeded as the popularity of tanning bed use continues to rise.
In fact, the study found the number of indoor tanning salons in Florida outnumber McDonald's restaurants in the state. Florida also boasts the second highest incidence of melanoma in the country.
"*" indicates required fields