NDMA Contamination Leads To Another Metformin Recall
November 16, 2020
By: Irvin Jackson
Unacceptably high levels of a cancer-causing chemical byproduct has resulted in another metformin recall, impacting at least 10 lots of an extended release version of the widely used diabetes medication that was distributed nationwide.
The Metformin Hydrochloride Extended-Release Tablets recall was announced by the FDA on November 2, after the manufacturer sent a letter to its customers last month. The recall came after testing indicated levels of N-Nitrosodimethylamine (NDMA) in the tablets exceeded the agency's acceptable daily intake limit of 96 nanograms (ng) per day.
NDMA is considered a human carcinogen, which can be a byproduct of the drug manufacturing process or produced as an inherent byproduct of certain pharmaceutical ingredients.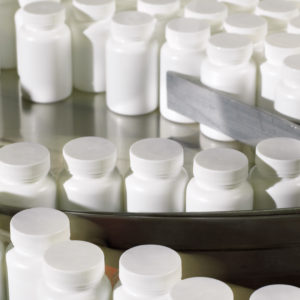 In recent years, detection of the chemical has resulted in widespread Zantac recalls and valsartan recalls, and users of the popular heartburn and blood pressure medications have reported developing various types of cancer following long-term use, including breast cancer, bladder cancer, stomach cancer, testicular cancer and other injuries.
This recall impacts 10 lots of Metformin Hydrochloride Extended Release Tablets USP 750 mg, sold in bottles of 30 tablets with an NDC number of 70934-334-30. The recall affects lot numbers N107411901, N107411903, N107411904, N107411905, and N107411906, with an expiration date of 11/30/2020; lot numbers N107411907, and N107412001, with an expiration date of 4/30/2021; lot numbers N107412002 and N107412004, with an expiration date of 11/30/2021; and lot N107412003, with an expiration date of 7/31/2021.
The company issuing the recall is Denton Pharma, Inc. of North Blenheim, New York. The recall notice did not include instructions for consumers who have the affected pills.
Metformin Recall Problems
This action marks the latest in a series of recalls impacting generic metformin pills manufactured by a number of different companies.
In December 2019, reports first warned about the potential risk of metformin NDMA contamination problems, after some versions of the drug sold outside the United States tested positive for the chemical. However, the FDA indicated at the time that testing of products distributed in the U.S. found that the NDMA levels in metformin were undetectable or below federal limits for exposure to the chemical.
In March 2020, the independent online pharmacy Valisure filed a citizen's petition urging the FDA to recall metformin, after independent testing found levels of NDMA in certain pills was higher than the agency's recommended daily exposure threshold of 96 nanograms.
Since then, the FDA says it has confirmed some of the Valisure findings, resulting in a number of separate recalls for metformin pills that were found to contain higher than acceptable levels of NDMA. A number of consumers have now filed metformin lawsuits against manufacturers of the generic drugs, indicating they developed cancer from the tainted diabetes medication.
The FDA requests any healthcare providers or consumers who experience adverse reactions or quality problems when using the recalled drugs report the incident to the FDA MedWatch Adverse Event Reporting program.
"*" indicates required fields