Bone Fracture Risk Linked to Neocate Children's Allergy Formula, Studies Warn
December 19, 2017
By: Austin Kirk
A number of studies and case reports this year have raised concerns about the potential link between the baby allergy formula Neocate and bone fractures, as well as rickets, among infants and young children. 
Neocate is an amino acid based elemental formula given to children with food and milk allergies. There are a number of products marketed under the brand, which is manufactured by Nutricia.
Earlier this year, a study published in the medical journal Bone warned that widespread hypophosphatemia and bone disease problems have been linked to infants and children who used the supplement. In addition, researchers from the U.K. published a case report in Bone Abstracts, highlighting cases involving at least seven incidents were babies fed Neocate developed rickets, another bone-related disease.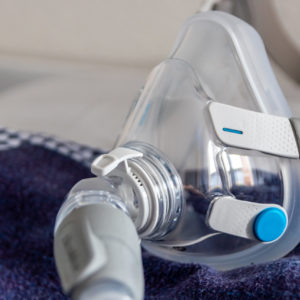 Did You Know?
Millions of Philips CPAP Machines Recalled
Philips DreamStation, CPAP and BiPAP machines sold in recent years may pose a risk of cancer, lung damage and other injuries.
Learn More
Hypophosphatemia occurs when electrolyte levels are imbalanced, resulting in low levels of phosphate in the blood. It is usually linked to malnourishment. Rickets, similarly, occurs in growing babies and other mammals, due to deficiencies of phosphorous, as well as vitamin D or calcium. Both conditions can result in bone fractures and bone weakness.
The first study came about after researchers saw the increasing number of cases at hospitals in North America and Ireland. They looked at data on 51 children at 17 institutions who were diagnosed with unexplained hypophosphatemia after taking elemental formula, like Neocate.
"Hypophosphatemia was detected during evaluation of fractures or rickets," the U.S. researchers found. "Skeletal radiographs demonstrated fractures, undermineralization, or rickets in 94% of the cases. Although the skeletal disease had often been attributed to underlying disease, most all improved with addition of supplemental phosphate or change to a different formula product."
The researchers warned that the widespread nature of what they found led them to recommend that children given Neocate and similar products be closely monitored for mineral metabolism.
The U.K. study looked at seven cases of childhood rickets specifically involving Neocate. The cases involved chest rickets, leg deformities and femur fractures. All of the children, who were ages 5 months to 3.2 years of age, had been fed Neocate exclusively.
Most of the children were treated with phosphate supplements and one received steroids and bisphosphonates following a femur fracture.
"Formula was changed eventually in all patients and phosphate concentrations normalized after 1 week-4 months," the researchers reported. "The fact that serum phosphate improved following weaning of Neocate supports its role in the causation of hypophosphataemia; poor intestinal absorption of phosphate is the assumed mechanism in infants exclusively fed with Neocate."
Researchers called for doctors to be cautious about prescribing Neocate if there were not clear clinical indications of the supplement's need, and also supported recommendations that children being fed Neocate undergo biochemical monitoring.
"*" indicates required fields