Neonatal Abstinence Syndrome Risk Higher In Areas With Unemployment, Lack Of Mental Health Services: Study
February 26, 2019
By: Irvin Jackson
With health officials continuing to work on ways to reduce the number of infants born addicted to opioids and other drugs, new research suggests that the risk of neonatal abstinence syndrome appears to increase as the job opportunities and access to mental health services in a community go down. 
In a study published last month in the Journal of the American Medical Association (JAMA), researchers from Vanderbilt University warn that high unemployment rates and shortages of mental health clinicians appear to be linked to an increase in diagnoses of neonatal abstinence syndrome among newborns in the area.
Neonatal abstinence syndrome is a postnatal drug withdrawal syndrome that occurs primarily among infants after birth who were exposed to narcotic painkillers during pregnancy. While other drugs have been implicated in NAS, it is most often attributed to in utero opioid exposure.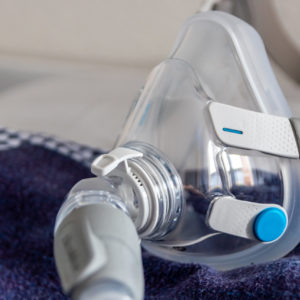 Did You Know?
Millions of Philips CPAP Machines Recalled
Philips DreamStation, CPAP and BiPAP machines sold in recent years may pose a risk of cancer, lung damage and other injuries.
Learn More
Babies can be born addicted to opioids as a result of maternal abuse of the powerful painkillers, as well as prescriptions that are part of medication-assisted treatment. The most common opioids involved in the development of NAS include OxyContin, Vicodin, Percocet and fentanyl, as well as other illicit opioids, such as heroin.
In this latest study, researchers looked at data from 580 counties in Florida, Kentucky, Massachusetts, Michigan, New York, North Carolina, Tennessee and Washington from 2009 to 2015. They looked at economic data from those regions from 2000 to 2015. The researchers mined that data for unemployment rates, mental health and primary care clinician availability.
According to the findings, the study period saw more than 6.3 million births, and 47,224 diagnoses of NAS. The median rate was 7.1 NAS diagnoses per 1,000 hospital births. At the same time, the 10-year unemployment rate was 7.6 percent, and nearly 84 percent of counties had partial or complete mental health service shortages. In those areas with mental health shortages, researchers saw nearly twice the rate of children born with NAS, with 14 diagnoses per 1,000 births. In areas without shortages, that rate was 10.6 per 1,000 births.
The study also found an association with unemployment, with higher unemployment rates associated with rates of 20.1 NAS diagnoses per 1,000 live births. Areas with the lowest unemployment rates saw only 7.8 NAS births per 1,000. Overall, the increases also appeared to be occurring in primarily rural counties, the researchers noted.
"In this ecological analysis of counties in 8 US states, there was a significant association among higher long-term unemployment, higher mental health clinician shortage areas, and higher county-level rates of neonatal abstinence syndrome," the researchers concluded.
The study comes about two years after the U.S. Centers for Disease Control and Prevention (CDC) first warned about increasing numbers of children born with opioid-induced neonatal abstinence syndrome (NAS) across the U.S.
Opioid Addiction Litigation
Opioid manufacturers face a growing number of product liability lawsuits from both municipalities and states and from individuals.
There are currently more than 1,300 opioid lawsuits filed in the federal court system, with a growing number of those claims involving neonatal abstinence syndrome lawsuits brought against manufacturers and distributors of the powerful narcotic medications, alleging that their conduct has resulted in the addiction and abuse epidemic that has plagued the nation in the recent years.
Given common questions of fact and law raised in the claims, the U.S. JPML established centralized proceedings for the opioid cases last year, consolidating the claims before U.S. District Judge Dan A. Polster in the Northern District of Ohio, for coordinated discovery and pretrial proceedings.
In September, a group of plaintiffs filed a motion seeking to establish a separate MDL for all infant opioid addiction lawsuits, which seek funds for medical monitoring and damages related future treatment that may be required for the rest of the child's life. However, the petition was rejected by the U.S. Judicial Panel on Multidistrict Litigation, which determined that the cases will remain part of the larger multidistrict litigation.
"*" indicates required fields