Neptazane Linked to Stevens-Johnson Syndrome (SJS) Risk In New Case Study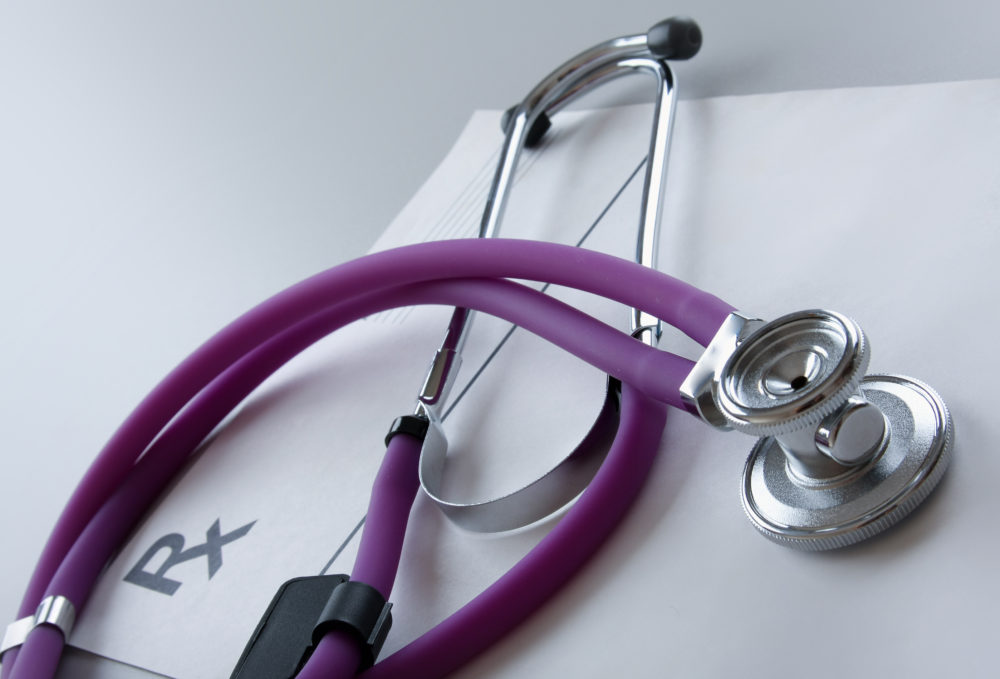 February 07, 2022
By: Russell Maas
A new case report warns that the side effects of Neptazane have been linked to a serious skin reaction, known as Stevens-Johnson Syndrome (SJS), in which a patient's skin literally burns from the inside out and often requires treatment in an intensive care unit (ICU) or the burn unit of a hospital.
Neptazane (methazolamide) is a glaucoma medication, which is widely used to treat high pressure inside the eye to help avoid a risk of vision loss, blindness and nerve damage. However, a case study published last week in the medical journal Cureus, describes an elderly white woman prescribed the glaucoma drug who developed SJS, and suffered painful complications from the skin reaction that covered 20% to 30% of her body.
Stevens-Johnson syndrome (SJS) is a serious drug risk that has been linked to a number of different prescription medications, producing painful blisters, severe rash and often causing the skin to separate from the body. In severe cases the condition can result in vision loss or blindness, leaving individuals with devastating injuries, or even death.
While prior studies have suggested a link between Neptazane and Stevens-Johnson syndrome, literature has only described the skin reaction among patients of Asian descent, and this new case report involves a rare documented case of Nepatazane-associated SJS among a Caucasian patient.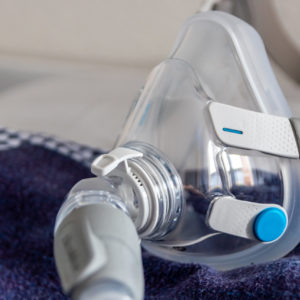 Did You Know?
Millions of Philips CPAP Machines Recalled
Philips DreamStation, CPAP and BiPAP machines sold in recent years may pose a risk of cancer, lung damage and other injuries.
Learn More
According to the case study, the patient was an 85-year old Caucasian female with a history of hypertension and glaucoma, who was prescribed an oral methazolamide, more commonly known by the brand name Neptazane, which works by reducing the carbonic anhydrase proteins to reduce the amount of fluid and pressure inside the eye.
However, doctors of State University of New York Upstate Medical University reported the patient was only actively taking Neptazane for three weeks when she began to develop a rash that started on her hands. The patient reported that after the first sign of a small rash on her hand, within two days the rash quickly spread covering large portions of her body, with the rashes becoming bullous, while smaller blisters also developed on her hands and feet.
Doctors of the Syracuse, New York hospital admitted the patient for a presumed diagnosis of Stevens-Johnson syndrome, with the likely cause of SJS being the use of Neptazane.
The patient was given a punch biopsy of the skin, to which the case authors indicate "the results were consistent with interface dermatitis with necrotic epidermis, most consistent with erythema multiforme. These findings were confirmatory for Stevens-Johnson syndrome or toxic epidermal necrolysis."
Due to the severity and pain of the rashes caused by Neptazane, the patient was treated with intravenous steroids and was then transitioned to oral prednisone, following which the rash subsequently resolved.
When skin rashes and lesions caused by SJS affect more than 30% of the body, the condition is often referred to as Toxic epidermal necrolysis (TEN), typically requiring the need for treatment in a hospital Intensive Care Unit (ICU) and Burn Unit, and sometimes resulting in death.
Prior studies have suggested several types of anticonvulsants, antibiotics and non-steroidal anti-inflammatory drugs (NSAIDS) may cause Stevens-Johnson syndrome onset risks, however the doctors of the case study indicate this is one of the first cases involving Neptazane, specifically.
In a study published in the medical Journal JAMA Dermatology in September 2021, researchers found antibiotics were associated with the highest rate of SJS and TENS diagnosis, accounting for 21.2%, followed by anticonvulsants (18.9%), nonsteroidal anti-inflammatory drugs (11.8%), allopurinol (11.3%), and sulfonamides (10.4%),
Specifically, cyclosporine, which is commonly sold under the brand names Sandimmune, Neoral and Gengraf were associated with the highest rate of infection and frequency in which patients suffered body surface area detachments greater than 20%.
Past studies have also drawn links between the use of gout drugs, such as Zyloprim and Aloprim, and an increased risk of SJS, TEN, and other severe and life-threatening hypersensitivity reactions.
"*" indicates required fields